COVID-19 has turned a spotlight on inequalities in Australian society, while also presenting a chance for long-term reforms, according to The University of Queensland's newly launched Australian Research Council Centre of Excellence for Children and Families over the Life Course (Life Course Centre).
The Centre, administered by the Institute for Social Science Research, aimed to identify the key factors driving deep and persistent disadvantage and help develop solutions to address it.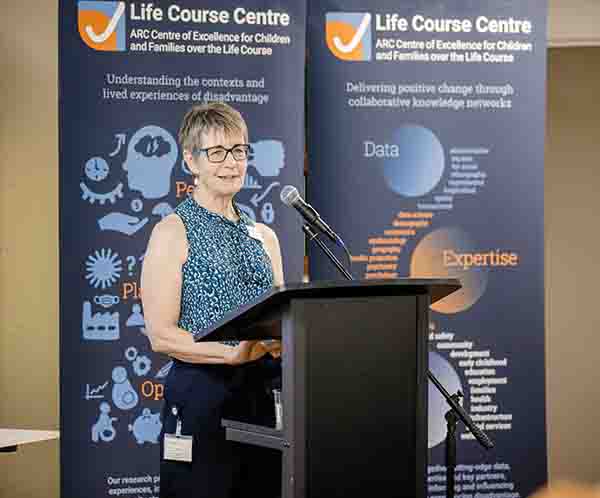 Life Course Centre Director, Professor Janeen Baxter, said more than one million people are experiencing deep and persistent disadvantage in Australia.
"There are devastating community impacts in areas such as unemployment, suicide, mental health, and large social and economic costs in lost productivity and opportunities," Professor Baxter said.
"If we fail to innovate and disrupt the cycle of disadvantage for Australian children and families, it will only get worse."
Professor Baxter said it was not yet known what the long-term impacts of COVID-19 would be, but they could include educational interruptions, isolation and lasting employment consequences.
"The pandemic has been driving wider gaps between the 'haves' and 'have-nots' in many areas and also opening new divides," she said.
"We will continue to expose these inequalities and identify opportunities to work with our partners and communities to offer new solutions."
Life Course Centre researchers have already identified opportunities to make a difference in health, education, employment, taxation, gender equality and social housing, and believe telehealth, working from home, local manufacturing and tourism also present long-term potential.
"COVID-19 has upended almost all aspects of our lives and rewritten many of the long taken-for-granted rules and regulations governing how we work and live," Professor Baxter said.
"But responses to the pandemic have also shown that innovative, previously unthinkable, fast-moving interventions can be widely achieved, presenting unique opportunities for reimagining our social policies to address long-standing inequalities.
"There will be other pandemics and global shocks, so what we learn and do today will have significant bearing on future preparations and responses.
"We are committed to progressing a science of disadvantage that utilises new technologies and methods to keep pace with societal change, so all Australian children and families have the opportunity to achieve their life potential."
The Life Course Centre, established in 2014, has been awarded $32.1 million in new Australian Research Council funding, allowing it to bring together researchers in sociology, economics, public health, psychology, psychiatry, geography and sleep and data science.
The expanded Centre was officially launched on 1 March 2022 at an online event attended by UQ Vice-Chancellor Professor Deborah Terry and ARC Acting Chief Executive Officer Judi Zielke.
The Life Course Centre is a collaboration with the University of Sydney, the University of Melbourne and The University of Western Australia, international experts, Australian government and non-government organisations, and community, business and philanthropic partners.
Media: Professor Janeen Baxter, j.baxter@uq.edu.au, 0405 451 696; Matt MacDermott, m.macdermott@uq.edu.au, 0431 066 550.