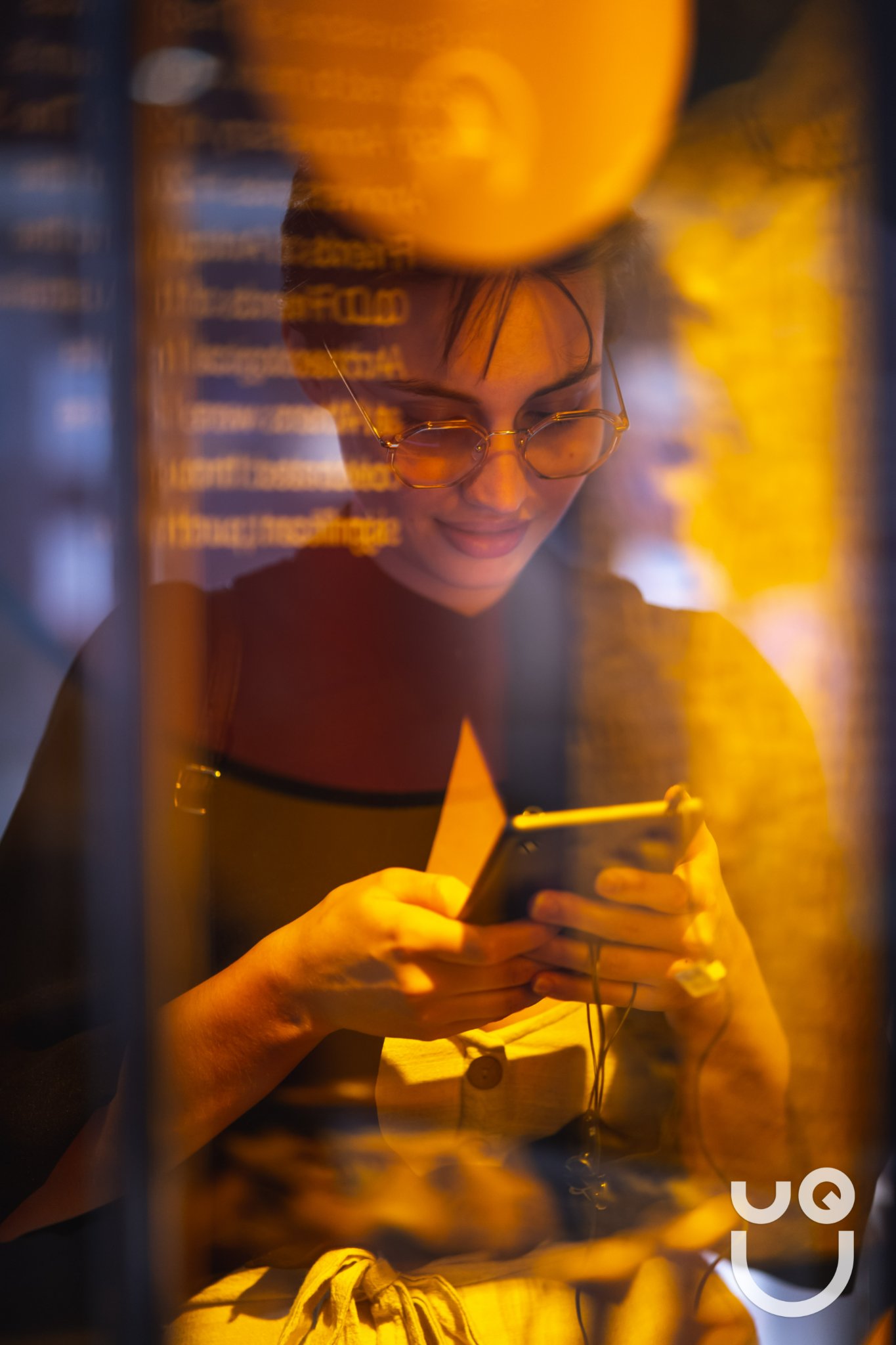 Students have gathered for a ghostly masquerade celebrating Lemuria – the ancient Roman Festival of Ghosts – with an evening of exploration at the R.D. Milns Antiquities Museum.
This student-focused event offered attendees an evening of costumes, pizza and ghost stories, with a talk on 'Rethinking Lemuria: Caring for the Dead in Ancient Rome' presented by postgraduate researcher and resident ancient ghost expert Emma Bremner.
Museum manager and curator James Donaldson said this event served as an opportunity for students outside of an academic context to view their collection in a different light and celebrate the ancient festival.
"Halloween is a really popular modern event each October, but less is known about the Roman Lemuria festival that also sought to appease the restless dead," James said.
"Celebrating Lemuria allowed students to socialise and engage with some fun, quirky and lesser-known aspects of the ancient world while reintroducing the Museum to a new cohort of students in a post-COVID world.
"The legacy of the ancient world is rich and deep, but also incredibly strange to modern, western societies," he said.
It was thought that the lemures would invade Roman households during the festival and were driven out by the throwing of black beans, the clashing of pots and the dedication of wheat cakes.
"Exploring topics like Lemuria allows us to engage in concepts that may seem strange to understand the things that make us similar and different to ancient peoples," James said.
"By bringing people together with some food, music, costumes and a fun talk, guests were able to immerse themselves in the ancient world and explore aspects of history beyond what's usually covered in class.
"Students had access to an exclusive self-guided audio tour for the Antiquities Museum on the topic of ancient death and burial.
"It was fantastic to get a glimpse of students having moments of quiet engagement with ancient artefacts and to hear the hum of conversation about the topic of the night's lecture on the ancient Lemuria festival.
"The atmosphere on the night was excellent with many guests choosing to dress up in creative costumes while the Museum took on a haunted atmosphere with dim lights, splashes of bright colour and a haunting soundtrack," he said.
The event was presented in partnership with the UQ Classics and Ancient History student society and supported by a grant from the Faculty of Humanities and Social Sciences Student Futures team.