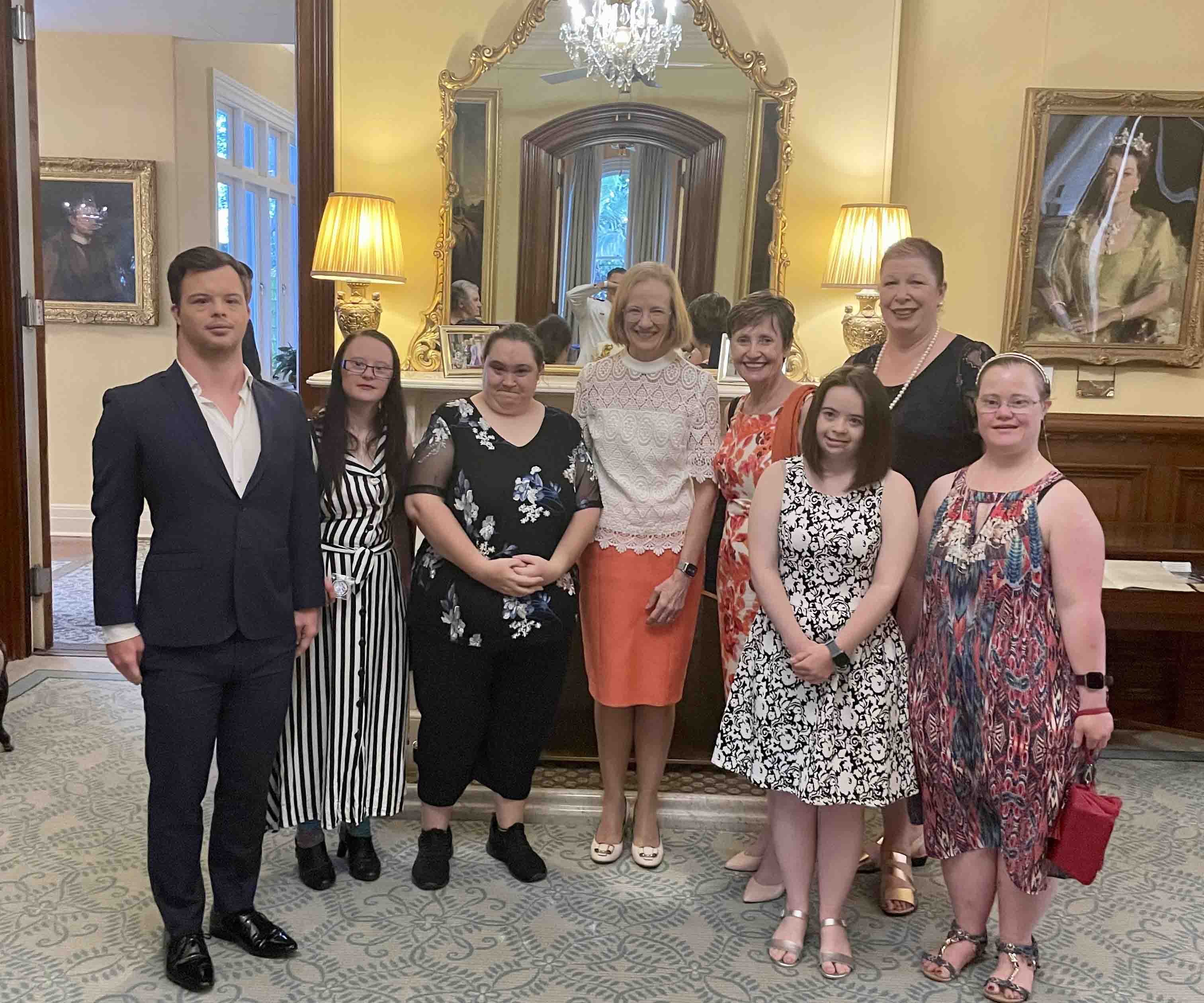 The Down Syndrome Research Program at The University of Queensland has been running for more than 40 years and has recently hired four new research assistants - all living with Down Syndrome - for their latest project.
Professor Rhonda Faragher and Dr Jan Lloyd from the School of Education celebrated World Down Syndrome Day 2022 at Government House this year, with their team of RA's who presented their study online to the United Nations as part of the 11th World Down Syndrome Day Conference 2022.
Funded by the National Disability Research Partnership, this is the first research project of its kind undertaken in Australia, and explores the quality of life of Gen Zs (18-30 year olds) with Down syndrome.
Check out a radio interview with Professor Faragher and RA Rebecca Flanagan and learn more about the project via the link below.