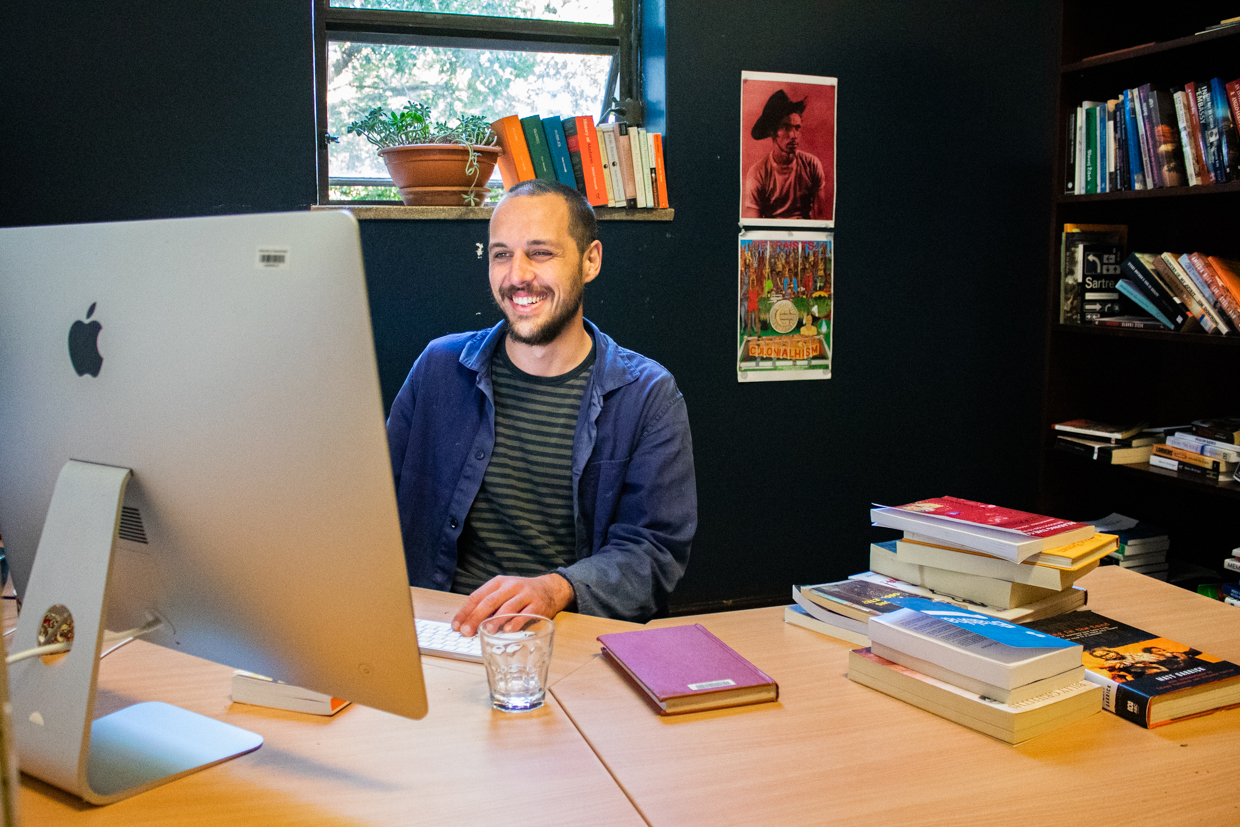 UQ's Faculty of Humanities and Social Sciences was recognised with a number of fellowships awarded at the 2022 Queensland Memory Awards.
The State Library welcomed this new cohort of research fellows and award recipients including Associate Professor Anna Johnston (School of Communication and Arts), Dr Max Brierty (School of Historical and Philosophical Inquiry), and Professor Michael Westaway (School of Social Science).
UQ History alum Dr Jackie Huggins AM FAHA and Industry Fellow Des Crump (School of Languages and Cultures) were also awarded.
Hosted by ABC journalist and weather presenter Jenny Woodward, the awards recognised the valuable contribution of individuals and organisations across Queensland in the investigation, preservation and celebration of Queensland's documentary heritage. 
The John Oxley Library Honorary Fellowship was awarded to Associate Professor Johnston for her project, History and Fiction: Mapping frontier violence in colonial Queensland writing. Her research will explore the representation of colonial violence in Queensland writing, including fiction, memoirs, and non-fiction.
Mithaka Aboriginal Corporation were recognised by receiving the John Oxley Library Community History Award. Professor Westaway is a collaborator with this organisation which holds native title over Mithaka Country in far south western Queensland, encompassing parts of the Barcoo and Diamantina Shires.
The award recognises the success of this community organisation in working locally, nationally and internationally to preserve culture and identity into the future.
Now in its third year and with support from the Siganto Foundation, the Monica Clare Research Fellowship is awarded annually to people who identify as Aboriginal and/or Torres Strait Islander to research, explore and create new knowledge about Queensland's First Nations' histories and cultures using the John Oxley Library and State Library collections and resources. 
Kullilli man Dr Brierty was awarded this 2022 Fellowship for his research project, Mipa Mipumani: The Colonisation of Kullilli Country in South-West Queensland.  Mipa Mipumani ('Bad Dreaming', in Kullilli language) will tell a story of the colonisation of Kullilli Country underpinned by truth-telling, traditional and contemporary Indigenous philosophy and Max's own standpoint as a Kullilli man.
The State Library Medal honours the significant and lasting impact of past Library staff. This year's recipient is Industry Fellow Des Crump, who was acknowledged for his development and delivery of State Library's commitment to support the revitalisation of Indigenous languages in Queensland.
Mr Crump's cultural links are with the Gamilaroi Nation of south west Queensland and he is recognised nationally and internationally for his language expertise, knowledge of Queensland history and his abiding curiosity.
UQ History alum Dr Jackie Huggins AM FAHA took home the John Oxley Library Award for her significant impact and leadership in making an outstanding contribution to the appreciation of Queensland history.