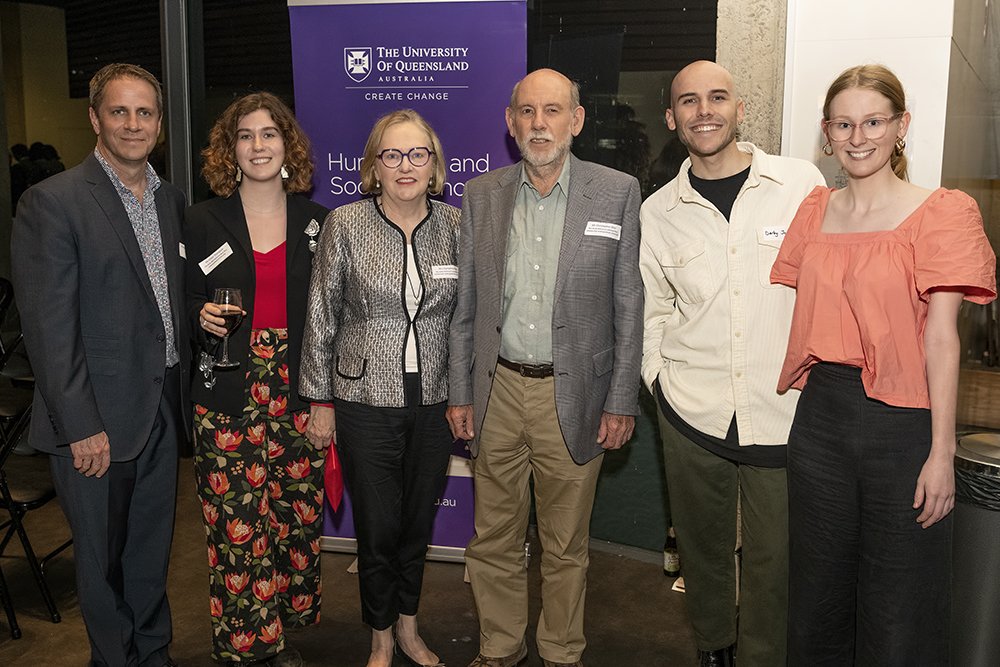 The Inaugural UQ Humanities and Social Sciences Scholarship Evening highlighted the importance and impact of scholarships and was a wonderful opportunity for donors and student recipients to meet face-to-face in a relaxed and comfortable atmosphere.

The event was instrumental in enabling donors and student recipients to connect – for donors to learn from the students what they are studying and hope to achieve, and for students to learn more and understand the philanthropic motivation of their donors.

With heartfelt speeches by student recipients Darby Jones and Eva Bunker, the audience learnt, not only about their personal inspiring stories, but the influence staff, other students and donors make to UQ and the wider community.

The donors, student recipients, staff and guests were also treated to an entertaining rendition of "the house that jack built" by five very talented student musicians, and then had the opportunity to chat over refreshments, have a professional photo taken or wander around the UQ Art Museum.
You can view and download images* from the evening via this Dropbox link.

We thank you for your ongoing support and look forward to hosting this event again in 2023.
*taken by Mick Richards Photography.