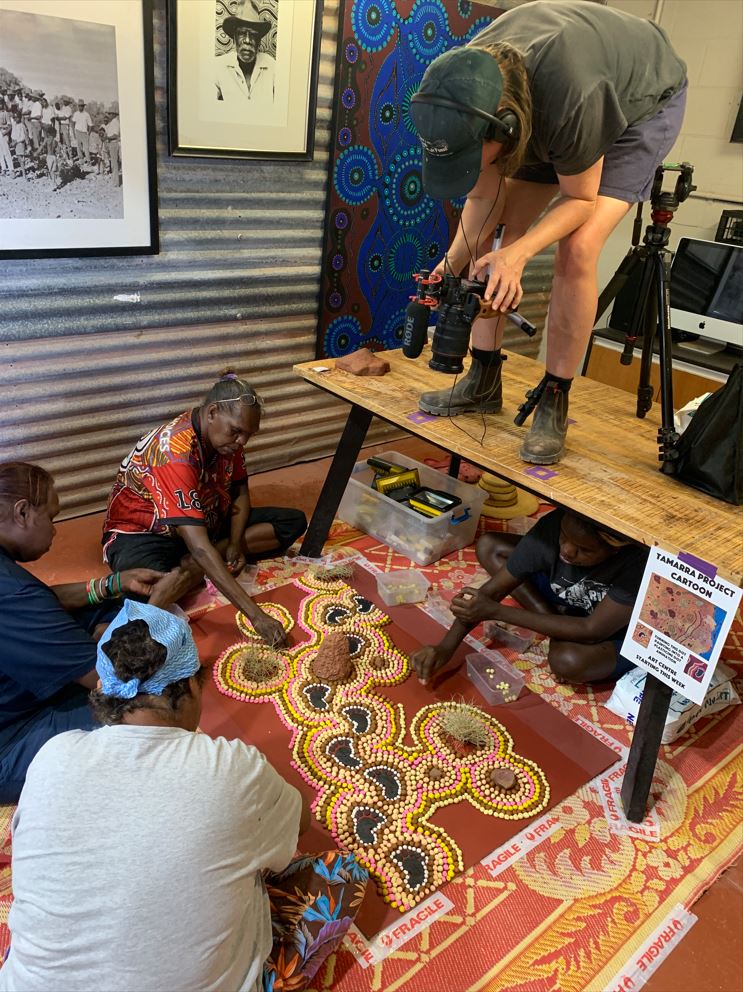 Professor Felicity Meakins from the School of Languages and Cultures has been awarded $40,000 from the auDA Foundation to support Gurindji people to renew their language and culture across generations through digital storytelling.
The grant will support the First Nations Youth Digital Story-Telling Project in collaboration with Karungkarni Art, the representative body for Gurindji art, language and culture in the Northern Territory.
As a continuation of work funded by the Indigenous Languages and Arts program through the Office of the Arts (OFTA) and the Aboriginals Benefits Account (ABA), Professor Meakins hopes that the project will ensure the longevity of First Nations linguistic and cultural practices by supporting First Nations youth to re-engage with their traditional knowledge.
"We aim to re-engage Gurindji youth with crucial cultural knowledge through digital storytelling, which builds on and enhances Gurindji oral storytelling traditions.
"Our project will transform a large collaborative artwork into an animation, which will provide a lasting documentation of linguistic, ecological and cultural knowledge for future generations of Gurindji people," she said.
Artwork and animation is used to showcase the importance of tamarra 'termite mound' as a fundamental ingredient in Gurindji children's bush medicine.
The animation is a part of the larger Tamarra project, co-led by Professor Meakins, which includes a children's picture book published by Hardy Grant due to be released in July.
The announcement from the auDA Foundation comes as a part of the $600,000 2022 Grant Round, awarding 15 recipients $40,000 each for an education, research or community project that will enhance the utility of the internet for the benefit of Australians.
auDA Chair, Alan Cameron AO, said they are delighted to support the 15 projects selected by the Grant Assessment Committee.
"On behalf of the auDA Foundation, I congratulate the 2022 grant recipients. The Foundation received more than 150 high-quality applications.
"Each [project] will make a significant and lasting contribution to Australia's digital society," he said.
The auDA Foundation has distributed more than $4 million over 20 years to educational and research activities that enhance the utility of the internet for the benefit of Australians, including research into digital literacy, funding for digital inclusion, telehealth projects and internet access for First Nations' communities.
More information about the auDA Foundation is available at: https://audafoundation.org.au/.