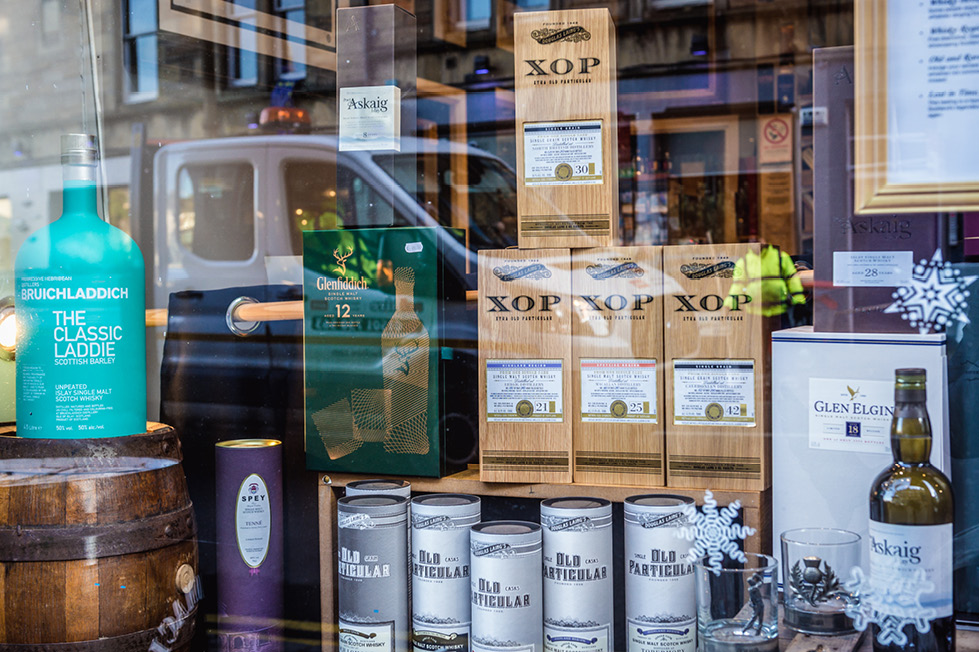 Compelling new research reveals Scotland's minimum unit pricing (MUP) policy has been linked with a drop in alcohol attributable deaths and hospital admissions.
In 2018, the Scottish Government implemented MUP in a bid to change Scotland's relationship with alcohol. This set a floor price of £0.5 per unit of alcohol – close to $1.15 per standard drink in Australia - below which alcohol cannot be sold.  
Researchers from The University of Queensland (UQ), Public Health Scotland (PHS) and the University of Glasgow have found the introduction of this policy has resulted in a 13 per cent reduction in deaths entirely caused by alcohol consumption.
Co-author and Senior Research Fellow from the Institute for Social Science Research (ISSR) Dr Mark Robinson said that alcohol affordability is one of the strongest drivers of alcohol consumption and related harms.
"We found MUP was associated not only with a reduction in deaths that are only caused by alcohol but also a 4 per cent drop in hospital admissions," Dr Robinson said.
"Since being introduced, we estimated that the policy has prevented around 150 deaths, and approximately 400 hospital admissions per year, with the largest reduction occurring in chronic harms such as alcoholic liver disease.
"The most affected were men and those living in the 40 per cent most deprived areas - groups who experience disproportionately high levels of alcohol health harms in Scotland," he said.
In response to these findings, former First Minister of Scotland and Leader of the Scottish National Party Nicola Sturgeon released a series of tweets in support of the study and the policy.
Looking back on my years in @scotgov this is one of the policies I'm proudest of. It was controversial and difficult but I'm glad we persevered to overcome all the political and court challenges because, as this study suggests, it is saving lives 1/2 https://t.co/JlMSC847L1

— Nicola Sturgeon (@NicolaSturgeon) March 21, 2023
The study supports Scotland's MUP policy as an effective price-based policy for reducing inequities in alcohol-related health harms.
"We were able to compare trends in health harms in Scotland with those in England, which doesn't have MUP, allowing us to be more confident that the results we've shown are due to the policy and not some other factor.
"As the heaviest drinkers typically drink the cheapest alcohol, MUP is a targeted public health policy that can help to tackle health inequities and reduce the burden of alcohol-related harm," Dr Robinson said.
"This is particularly important in Scotland which has a higher rate of health harms from alcohol compared with other countries in the UK and western Europe," he said.
These results are the latest from a comprehensive suite of studies that have assessed the impact of MUP on a range of social and health outcomes which, collectively, will inform a parliamentary vote on the future of the policy.