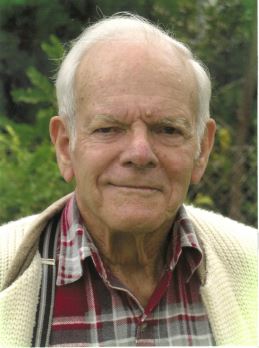 Well-deserving students who wish to study literature at The University of Queensland now have the chance to follow their dream, thanks to one generous centenarian.
100-year-old WW11 veteran Robert (Bob) Larter Oswald sadly passed last year, but his legacy lives on in The Australian Stockman's Hall of Fame, Hervey Bay Historical Village and now, UQ's School of Communication and Arts.
The Jean and Robert Larter Writing Studies Scholarship will launch in 2024, awarding up to four financial hardship scholarships to undergraduate students who wish to study any degree associated with writing at UQ.
This significant bequest also allowed for the creation of an Encouragement Award in the field of literature.
Bob's love of writing was first inspired in his youth, when he reflected on his experiences growing up in several orphanages after losing his mother at a young age, and his father needing to travel for work.  
'Collected Works Burnside', self-published and self-illustrated in 2007, reflects his time spent within the Burnside Presbyterian Orphanage in Parramatta in 1972, shortly before he turned 16 and left to work on a dairy farm.
As well as an author, Bob was a poet, sketch artist, soldier, engineer, house builder, firefighter, rock collector, store owner and share market guru.
His most valued role however was as a husband, to beloved wife Jean, whom he met at an Art Class at the age of 48.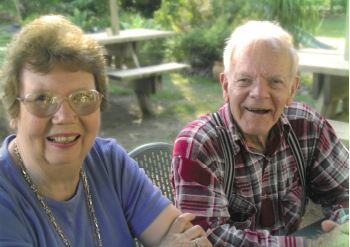 They were married in Nambour in 1969 and shared a happy life, operating a gift store in Hervey Bay called 'The Golden Dolphin' for more than 30 years. Sadly, Jean passed away in 2014.
After WW11, Bob remained in New Guinea and worked as a motor mechanic. His book 'Shells and Anchors', published in 1994, reflects his war years from 1942 to 1946.
Eventually he got a job working for BHP and this is where he learnt about the stock exchange and shares from which he made his fortune, sharing his experience in his book 'Larter's Guide to Shares'.
In 1997 he created 'The Kookaburra Club' in Hervey Bay to discuss stocks and shares and it is still going strong today.
Bob credits his love of writing and illustration to his time spent in the Outback, as this is where many of his self-published books and accompanying sketches were created.
His love of literature will live on through his legacy, allowing the next generation of budding writers a chance to pursue their passion at university.
If you, like Bob, are interested in supporting the next generation of authors or have included a gift in your Will to UQ,  we would love to hear your story.  For a confidential conversation, please call Nina Mullins on 07 3346 3904 or email bequest@uq.edu.au