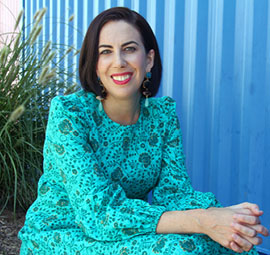 Congratulations to Professor Sarah Holland-Batt (BA(Hons) '05, MPhil '08, PhD '19) who has been awarded the 2023 Stella Prize for her most recent poetry collection, The Jaguar. 
This prestigious literary award, highlights the work of women and non-binary writers, championing a more diverse cultural landscape for Australia.
"It's an honour to be recognised by an award that has done so much to shift the reception of women's writing across genres and forms," Professor Holland-Batt said.