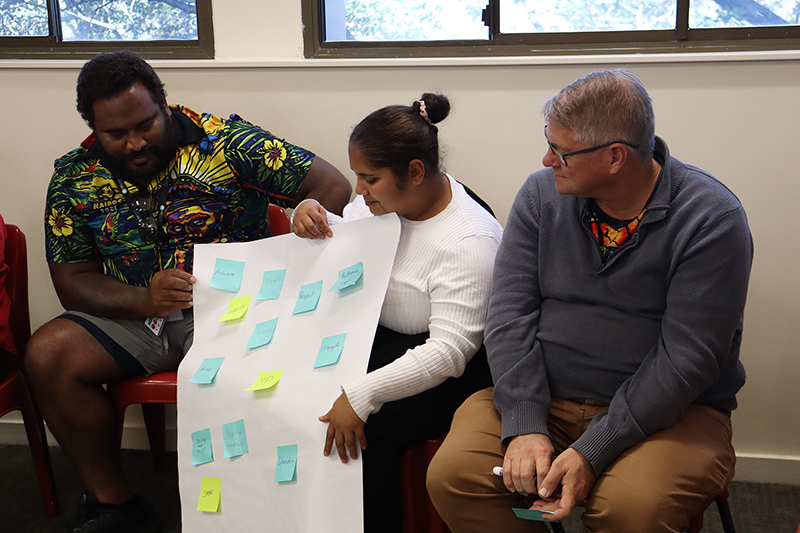 A study exploring what excellence in Indigenous education is, or could be, has sparked a national dialogue about shifting ideology and practice in Indigenous education from gaps to excellence.
Launched last week, the Excellence in Indigenous Education project is led by Associate Professor Marnee Shay from The University of Queensland's School of Education.
Alongside her research team, Associate Professor Jodie Miller, Dr Suraiya Hameed, Dr Danielle Armour, and Ms Antoinette Cole, Dr Shay collaborated with 12 Queensland Edmund Rice Education Australia flexi schools to explore the concept of excellence in Indigenous education.
Over a span of 4 years (2019 – 2023) they worked with more than 70 practitioners from participating schools; travelling to Inala, Albert Park, Townsville, Mt Isa, Centre Education Programme Kingston, Ipswich, Noosa, Gympie, Hemmant, Deception Bay, Rockhampton, and Southport to undertake research and filming.
"We wanted to understand their perspectives on excellence practices and aspirations in Indigenous education," Dr Shay said.
Flexi schools cater to students who have been excluded from mainstream education and Dr Shay said Indigenous students are overrepresented in this schooling sector.
"Flexi schools are aspiring to be innovative in successfully delivering educational outcomes for Aboriginal and Torres Strait Islander students.
"They are also committed to ensuring all young people who attend the schools get to learn about First Nations histories and cultures."
As part of the official launch on Monday 19 June, a professional development video series and modules highlighting transformative practices in Indigenous education were unveiled, providing valuable resources for current and future staff members.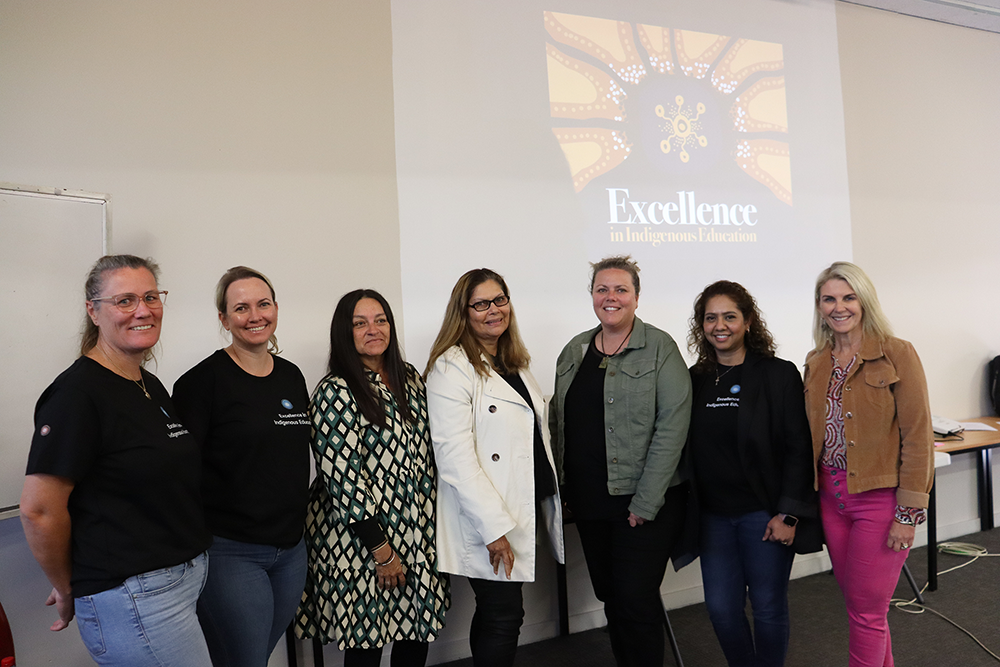 Principal, Xavier Flexi School Network Michelle Kinnane said the 3 QLD Networks decided to commission the Excellence in Indigenous Education project because they had 12 schools with at least 30 per cent of enrolments at each site being First Nations youth.
"We have some really experienced First Nations staff on our teams, and this project highlighted their skills of articulating and exploring ways of working that engaged our First Nations people," Ms Kinnane said.
"There was no existing evidence about what excellence in Indigenous education was, even though we knew it existed and what it looked like in our schools."
By challenging negative stereotypes and emphasising positive outcomes, the project promotes a proactive approach to Indigenous education, focusing on high quality curriculum and understanding.
First Nations Education Leader Donna Hagen said the aim is to build educators confidence to embed Indigenous knowledge and perspectives and enact Indigenous education excellence.
"Sometimes staff and people in general feel that they are unsure of how to 'do' First Nations education or don't want to 'do' First Nations excellence in the wrong way.
"The Excellence in Indigenous Education project gives them an opportunity to use these modules in their daily practice and 'do' Indigenous educational excellence in an authentic way," she said.
The resources now available will enable a curriculum that is engaging and inclusive for all students through a First Nations lens. The modules that have been designed based on the study offer accessible and supportive information, encouraging staff to actively participate in the learnings and utilise their skills to enhance Indigenous education within their schools.
"Some of our staff have participated in the project and this has led to discussions, ideas, forming of committees and groups to help provide all our young people with the best opportunities they can in the First Nations space," Ms Hagen said.
"I consider it to be a very valuable project as it has given voice and a platform to many of our flexi school educators to showcase/discuss how we do First Nations excellence and the importance of ensuring our young people are exposed to high quality curriculum and understanding."
While this project is now complete, the research team are consolidating the data across this study and others in moving the excellence in Indigenous education into the next phase, researching within the international space.
Chief Investigator Dr Suraiya Abdul Hameed said it was an excellent opportunity to be involved in the study and is excited to bring the project to a global level, comparing excellence across both national and international contexts.
"It informs a model of practice for educators and leaders – one that centres on Indigenous voices in conceptualising excellence in Indigenous education, as well as a shared understanding between Indigenous and non-Indigenous practitioners," she said.
While closing the educational gap between Indigenous and non-Indigenous students may still be an aspiration, Dr  Shay said people need to shift the way in which they see what Indigenous education is and who it is for.
"All Australian students should have the opportunities to learn and appreciate the richness of the oldest living culture," she said.
The artist of the artwork featured in the banner is Lauren Turner. You can read the story behind the artwork here.