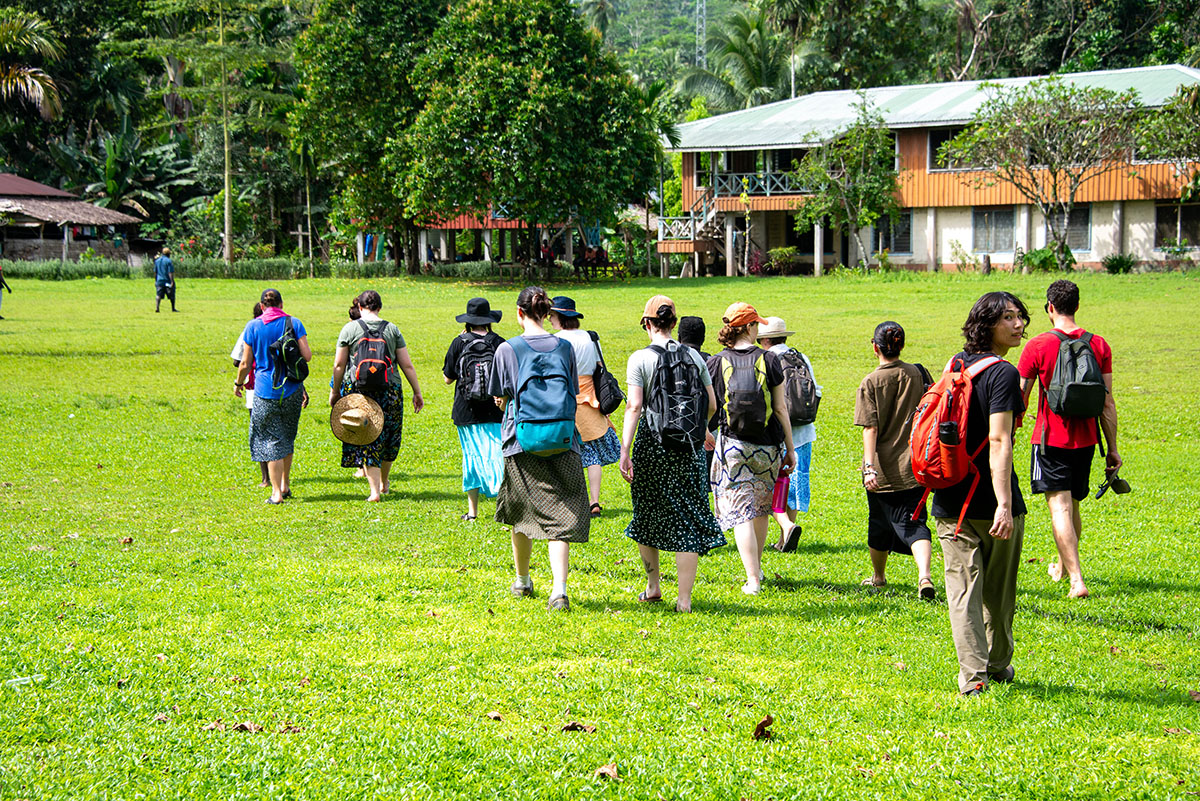 Twelve undergraduate students from The University of Queensland recently travelled to remote Solomon Islands to learn about an Indigenous-led ecosystem protection and restoration program.
Bachelor of Social Science students embarked on a 2-week transformative learning experience witnessing local efforts to preserve rainforests, enhance local livelihoods, and link with the global carbon market through Babatana Rainforest Conservation Project on Choiseul Island.
Leading the visit alongside Professor Kristen Lyons, Dr Peter Walters said that students learned the global impact local communities can have while retaining local agency and securing economic benefits.
"Students were selected for their commitment to environmental conservation and a desire to experience a rich cultural exchange with an important regional neighbour," Dr Walters said.
"The group met with members of tribal groups, provincial government, womens' representatives, forest rangers and leaders from local hospitals, schools and churches to learn firsthand about important aspects of village life.
"The generosity and friendliness of our hosts allowed us to immerse ourselves in everyday life including sporting events, community celebrations, shared meals and church services.
"The trip would not have been possible without the help of Dr Nicole Garofano, as well as Solomon Islands translators Gideon and Rose Bouro who helped facilitate the trip," he said.
Partly funded by the Department of Foreign Affairs New Colombo Plan, the program was also facilitated in close cooperation with Solomon Islands based Natural Resources Development Foundation and Nakau.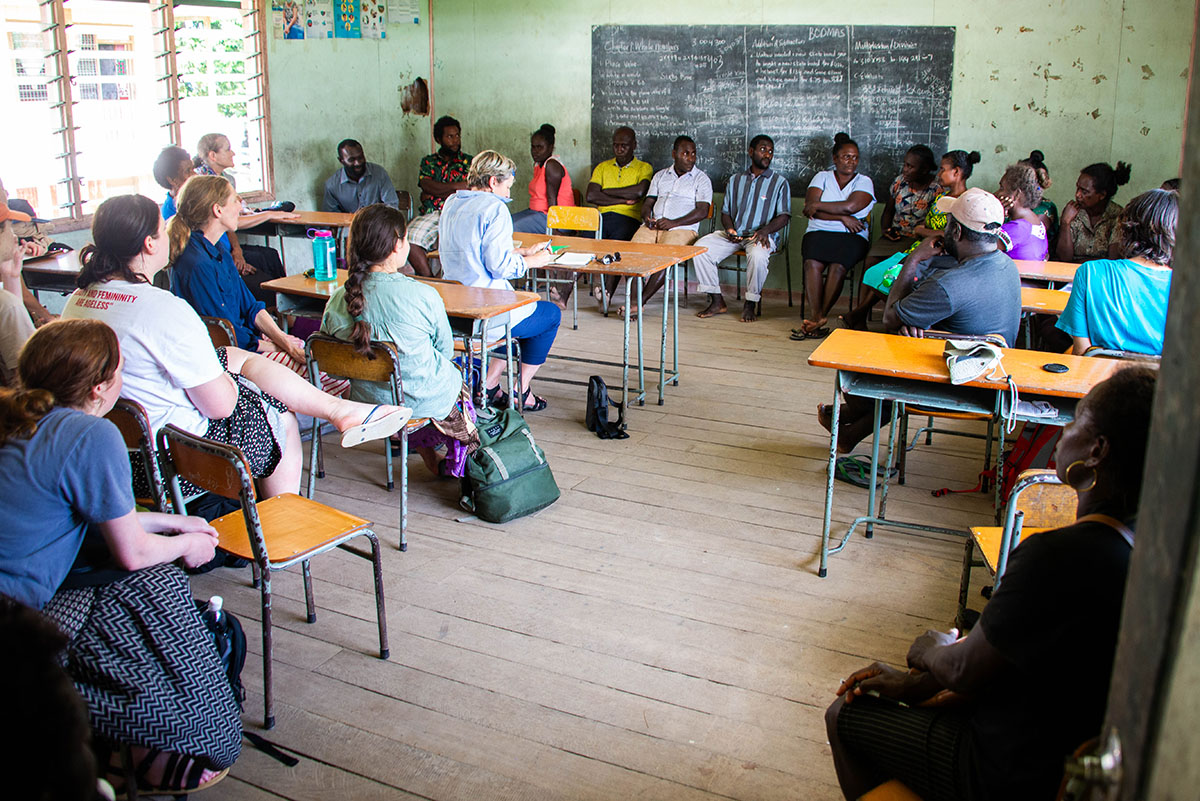 Student Josie Cook considers herself lucky to have the opportunity to explore the social impacts of the conservation project in Solomon Islands.
"I really felt embraced by the Solomon Islands culture, people and history," Josie said.
"While we were in Honiara, the 45th Independence Day celebrations took place, giving us a unique welcome to the country that I felt so privileged to experience.
"It was full of music, dancing, joy, and national pride –such a special way to begin our trip and a day that I'll never forget.  
"When we made it to Choiseul, we were able to visit a world class carbon offset project that is led and owned by the Indigenous people on whose land it belongs.
"This trip made me feel excited about the future of climate action in the Solomon Islands as we witnessed how communities can build sustainable livelihoods through forest conservation on a local level," she said.
Students were able to strengthen their understanding of concepts they've learned in the classroom, while seeing first-hand how conservation projects can help community groups reach important conservation milestones.
The Sirebe tribe is the first of 4 tribal groups in the Babatana Rainforest Conservation Project to complete a process to legislate over 3000 hectares of traditional primary forests as Protected Areas by the Solomon Islands Government.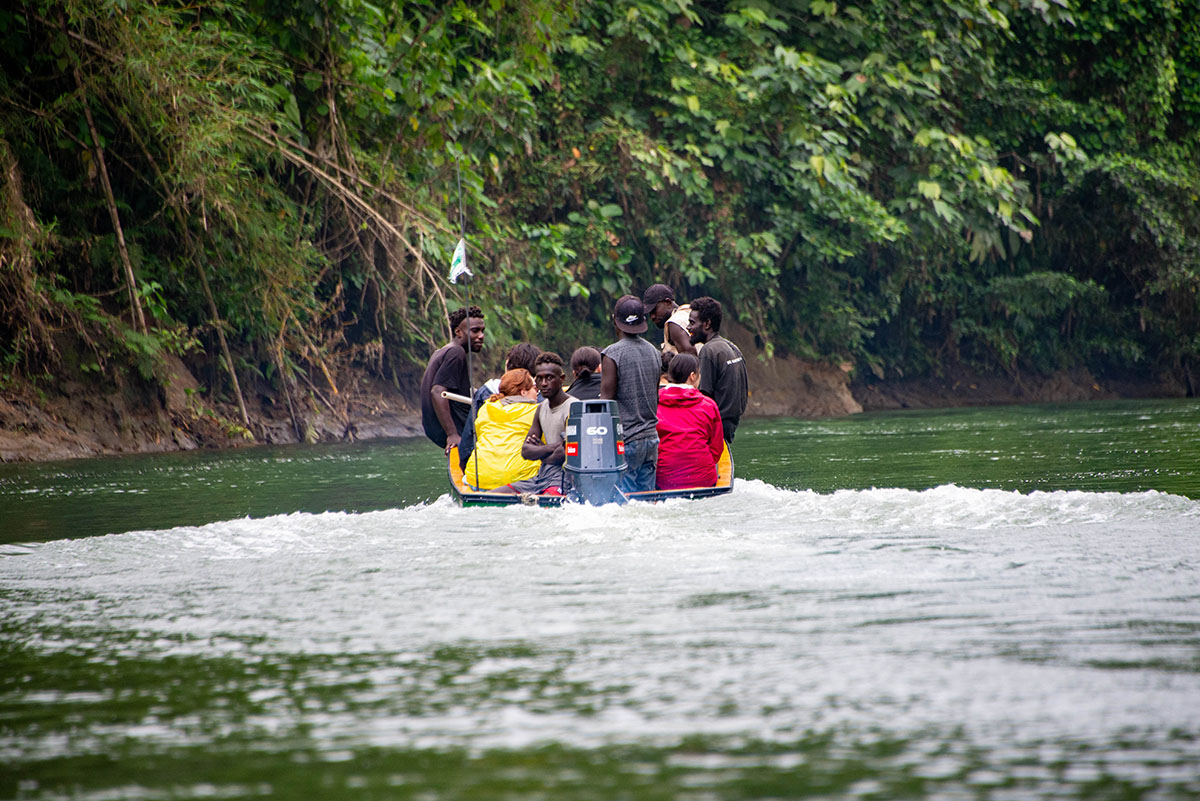 This important milestone will protect customary forests from human induced environmental threats, primarily from commercial logging operations, and is an important step in alleviating poverty, protecting local ecologies, and building local resilience to climate change.
"As a Health and Society major in the Bachelor of Social Science, this trip encouraged me to think about how intertwined the environment is to people's health, wellbeing, and quality of life," Josie said.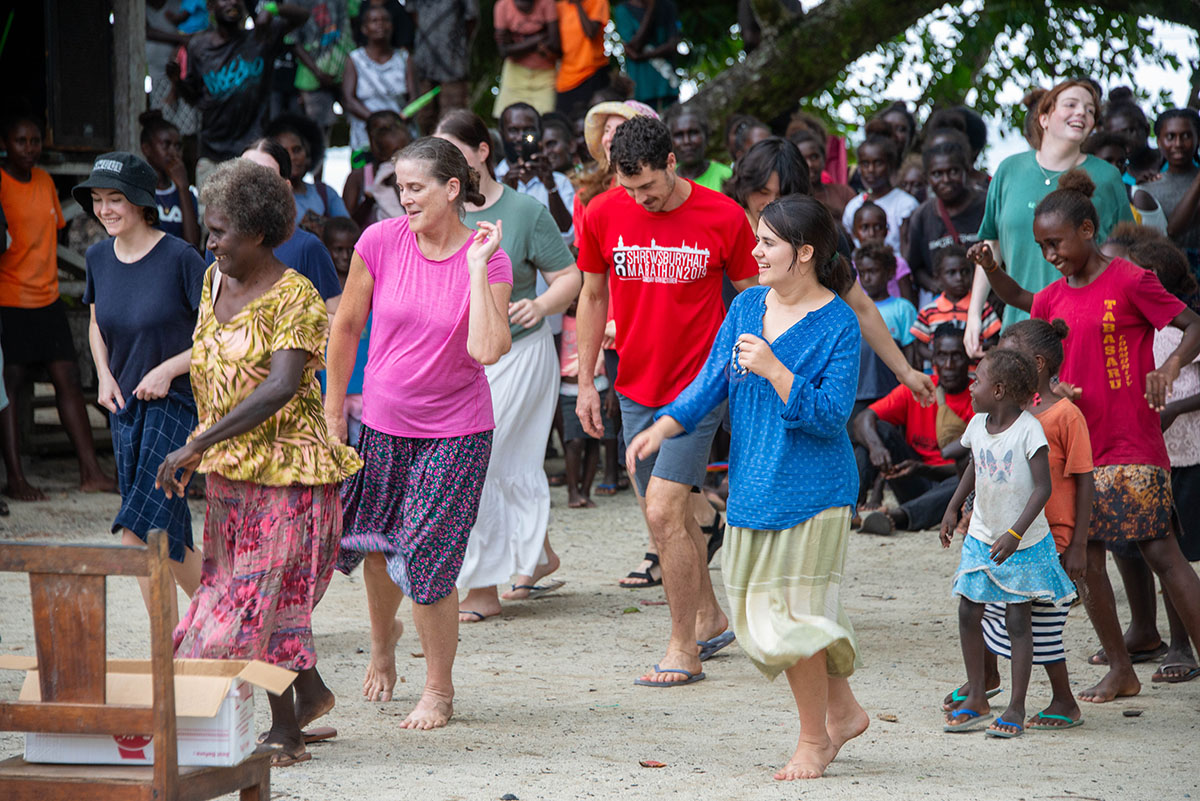 "Visiting the Solomon Islands with a group of such like-minded students was such a transformative learning experience and is something that I never would have been able to do in any other context of learning or travelling." 
The group were able to leave behind a small token of cultural appreciation to the community by performing a rendition of the 'Nutbush City Limits' dance at a Church fundraising afternoon.
This is the first time a group of undergraduate students from UQ's School of Social Science have had the opportunity to study in the Solomon Islands and gain credit towards their undergraduate degree program.