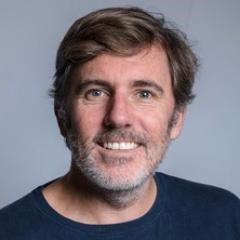 A new research network is connecting researchers from across The University of Queensland whose work engages with climate politics and policy.
An initiative from the School of Political Science and International Studies (POLSIS), 'Climate Politics and Policy' aims to showcase the breadth of research work at UQ and create opportunities for collaboration across disciplines.
Associate Professor Matt McDonald said the network emerged due to recognition of the need to draw on and engage with a range of other disciplines to make sense of the climate crisis and guide responses to it.
"Effective climate policy in Australia, for example, clearly requires a strong understanding of the science of the problem, awareness of its multiple effects in different sectors, and an appreciation of public attitudes and what drives these.
"There also needs to be recognition of the key role for business and industry, an understanding of the latest technology available to enable the energy transition, and acknowledgement of what's expected from Australia by our allies and the international community in this area," Dr McDonald said.
"This necessarily involves extending beyond disciplines – no one discipline can understand the origins, drivers, or responses to the climate crisis alone," he said.
The Climate Politics and Policy Network's inaugural event in July, co-sponsored by POLSIS and UQ's Centre for Policy Futures, featured over 30 researchers sharing their interest and expertise in this topic, with all 6 University faculties represented.
Researchers in attendance ranged from professors to PhD candidates, with varied interests across the board.
Dr McDonald said while the first event gave UQ academics an opportunity to outline their research in this area to each other, the next event (on October 6) will involve groups of academics analysing core themes in the broad area of climate politics and policy.
"This event should serve to shed light on how particular dimensions of the climate challenge look for different disciplines and create opportunities for future (inter-disciplinary) collaboration."
Future planned events will create opportunities for researchers to explore their research connections in more detail, all while showcasing the outstanding expertise at UQ that can be brought to bear in making sense of and addressing this unprecedented challenge.
Dr McDonald hopes the network will help colleagues appreciate the range of other researchers at UQ working on climate politics and policy, along with activities happening in this area.
"We would hope this in turn encourages collaboration between researchers at UQ to understand and address the climate challenge.
"And as the network develops, there's clearly an opportunity to use it not just to leverage research capacity across the institution, but to showcase UQ's expertise to the broader community."   
For more information, please email Associate Professor Matt McDonald on matt.mcdonald@uq.edu.au