22 December 2022
"As a teacher I always gravitated towards the kids who didn't quite fit the education system, the naughty, struggling or lonely kids, as I was curious about what influenced their behaviour and how to help them."
In 2021, Australian attendance levels among school students (students attending at least 90% of school days) dropped to 71.2% (from 77.8% in 2015), indicating that nearly 29% of students missed at least 10% of their schooling (ACARA, 2021). Moreover, in 2022, young people aged 12–17 years comprised 15% of Australians receiving support due to mental health and well-being concerns.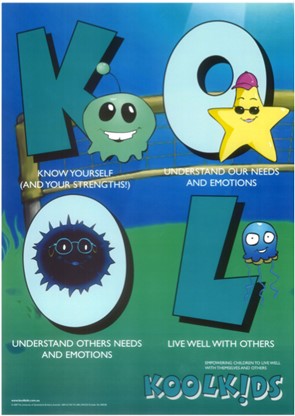 Professor Annemaree Carroll from The University of Queensland has always sought answers to understanding how emotions, attention and behaviour influence learning throughout child and adolescent development which initially led her to develop two innovative emotion regulation programs.
KooLKIDS, created in collaboration with The University of Western Australia with support from the Australian Research Council (ARC), is a school-based social emotional learning program that empowers primary school children to build social, emotional, and behavioural resilience. Children learn empathy and friendship skills through recognising their strengths and understanding their feelings.
Mindfields is another ARC-funded program culminating in a suite of evidence-based emotion regulation resources for adolescents. It helps high school students set and stay focused on their goals, understand their emotions, develop optimism, improve their decision-making and social problem-solving skills, consider the consequences of their behaviour, and manage day-to-day conflict in a positive way.

Professor Carroll's research within the ARC Science of Learning Research Centre (in which she was a Chief Investigator and Coordinator of Translation and Engagement from 2014-2020), expanded her emotion regulation research to a focus on teachers. Over the past five years her research has explored how supporting teacher well-being can further benefit student well-being. 
Even before the challenges of COVID-19, compensation claims by teachers were among the highest, according to a 2014 WorkCover report.
"Poor student behaviour, workloads, and workplace conditions are just some of the sources of teacher stress," Professor Carroll said.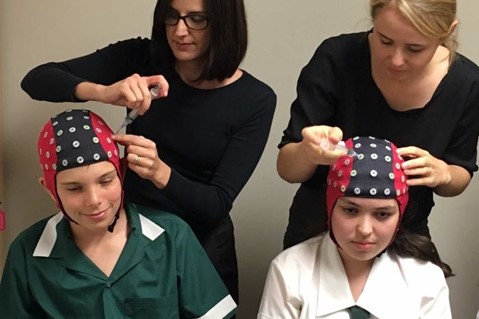 "We combine traditional social science research methods with real-time diagnostic technology to study emotion regulation and metacognition in both students and teachers. 
"By using magnetic resonance imaging (MRI) and electroencephalograms (EEG) we can understand the emotional processing of teachers as well as the attention processing of students," she said.
"We're developing interventions to improve teacher well-being, for themselves and for the impact their levels of motivation, optimism and engagement have on students' learning."
As the Associate Dean (Research) in UQ's Faculty of Humanities and Social Sciences, her research continues to identify pathways to build positive learning experiences for students and assist teachers by providing them with the support they need.
Her latest ARC Discovery Project (2022-2024) will develop an integrated school-community approach to assist schools to effectively address student absenteeism in marginalised communities. The goal is to document ways in which schools have developed close relationships with their local communities and identify key features of successful attendance strategies implemented by schools that have strong relationships with their local communities.
"In Australia alone, our education and training sector is richly diverse, so collaboration between teachers and researchers is necessary to understand the challenges and priorities at each learning stage," Professor Carroll said.
A common thread across all of Professor Carroll's work is the translation of her research into practical programs through working with students, teachers, and colleagues in multidisciplinary fields.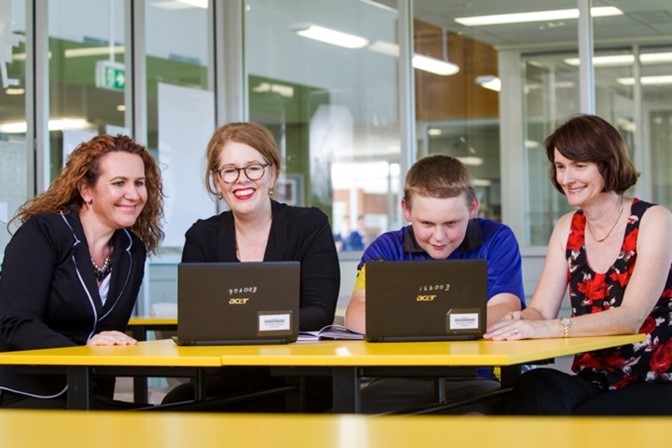 "Co-designing projects with educators who know their communities intimately means the research can be translated into practical strategies that are relevant and timely," she said.
"Working alongside neuroscientists and psychologists provides access to research that gives classroom teachers confidence in understanding how their students learn, which informs their curriculum planning and delivery."
Understanding what's happening for a student developmentally – across cognitive, emotional, social and physical development  – as well as contextually – like family, peers, classroom experiences, and adjusting to online learning – is important at each stage of learning, throughout the life span.
However, Professor Carroll and her team also work beyond the walls of the classroom. Learning and training exists in all industries and organisations and can be the key to safe, productive, healthy, effective, and efficient work practices, fulfilling career pathways, successful leadership, and can contribute to the success and well-being of an organisation.
"That's why the UQ Learning Lab is collaborating with the health sector, resource and mining companies, and sporting organisations, to name a few of our interprofessional partners."
With a UQ Research Support Package, the UQ Learning Lab was established in 2021 and builds on the legacy of the Science of Learning Research Centre. The team of multi-disciplinary established and early career researchers work in partnership with educational and industry professionals to identify and address important learning and training priorities.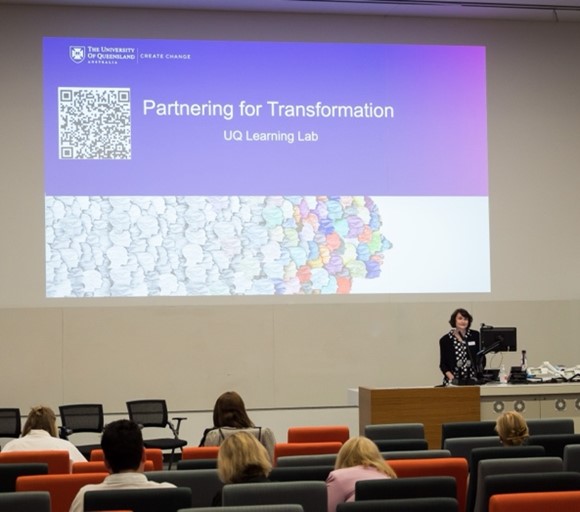 Through her position in academic leadership, Professor Carroll has continued to advocate for involvement with interdisciplinary projects to enrich research collaborations and professional learning.
"Learning happens when we shift out of our comfort zones" Professor Carroll said.
"It's a privilege to serve as HASS Associate Dean (Research) and fortunately at UQ I have been well-supported to learn how best to enable mentorship that is meaningful to young researchers and encourages them to develop strong partnerships and share their knowledge and ideas."
What started as curiosity about 'young people who struggle to fit into the educational system' has become an impressive body of work that has contributed significantly to not only understanding how and why students interact with their teachers and each other, but also to proving what works in the classroom and why.