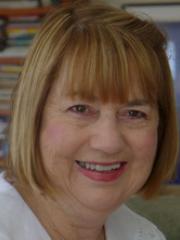 A new book following in the footsteps of a hugely successful University of Queensland free online grammar course will be launched on 27 October.
UQ School of Communication and Arts Associate Professor Roslyn Petelin's How Writing Works: A Field Guide to Effective Writing, guides students, academics, professionals and writers through the crucial elements of grammar, sentence structure and style.
The book also covers topics from writing and editing academic and workplace documents to adapting writing styles to suit new media, including writing for social media and online publications.
Dr Petelin wrote the book off the back of her popular UQx massive open online course (MOOC), WRITE101X English Grammar and Style, which has attracted more than 330,000 students since it launched in 2014.
Dr Petelin is confident that absorbing and applying the strategies in the book will greatly enhance readers' writing skills.
While new styles and writing media develop, Dr Petelin believes the basic elements of grammar and writing are absolutely central to all styles of creative and professional writing.
"Writing is at the centre of the social, academic and professional worlds," Professor Petelin said.
"Everyone's a writer now and words matter more than ever." 
The book has received strong endorsements from leading Australian and international figures in journalism, education and creative writing.
An e-version of the book published by Allen & Unwin is currently available, with the print copy version to be launched by writer Mary-Rose MacColl at Avid Reader on 27 October. 
For more information on the book launch please click here.
A copy of the e-book can be obtained here. 
Media: Roslyn Petelin, 07 3365 3212, r.petelin@uq.edu.au; UQ Communications, 07 3346 0561, communications@uq.edu.au.