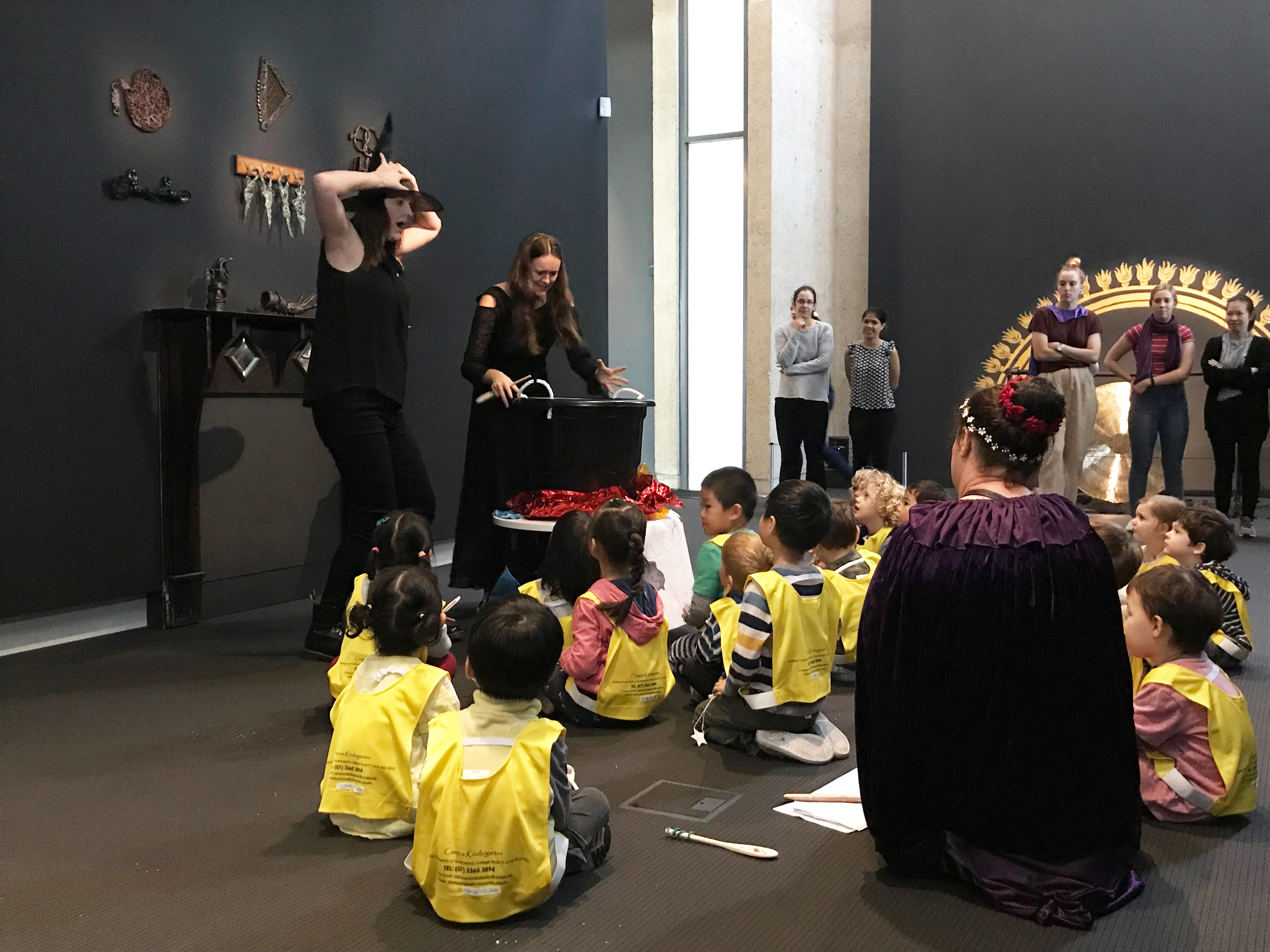 Our primary education students engaged in fun activities with on-campus kindergarten and childcare children at UQ's Art Museum recently, as part of Under 8's Week (17-24 May).
This celebratory collaboration saw students facilitate play and coordinate activities with the children inspired by the artworks in the Second Sight Exhibition.
Dr Louise Phillips from the School of Education coordinates Early Years Curriculum & Pedagogical Foundations – a first-year course for Bachelor of Education (Primary) students.
"UQ Art Museum Nikki Garrett and I have been planning this event since the end of last year with selected works that would appeal to kindergarten children," she said.
"We have since supported our students to work in pairs and plan a play or making experience inspired by one of the works of the exhibition."
Students were creative with their activities, with innovative hands-on experiences like making a witch's brew, charms and cauldron spoons; all inspired by the exhibition's theme of witchcraft, ritual and power.
Dr Phillips said the students facilitated 45 of these types of activities across three days throughout Under 8's Week, including one day at Ithaca Creek State School.
"The collaboration enables the lived experience of planning and facilitating learning with young children whilst being supervised by their teaching team.
"The UQ Art Museum education team have enabled a context and opportunity for primary education students to practice planning and teaching."
The kindergarten children and teachers loved the experience and hope to be invited again.