Two University of Queensland students have joined forces with the Australian Federal Police (AFP) to contribute to the prevention of child sexual exploitation.
Rebecca Gavin and Bec Dunne are part of the first graduating cohort from UQ's Bachelor of Criminology and Criminal Justice Honours program.
They have been commended for their research conducted while gaining industry experience with the Australian Centre to Counter Child Exploitation (ACCCE).
Program Director Professor Lorraine Mazerolle said the placements are highly sought-after, and the ACCCE staff are phenomenal in their efforts to support students on their research journeys.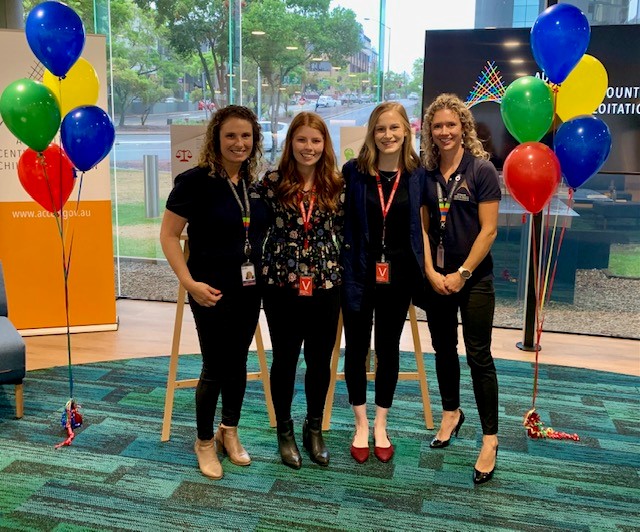 "The students undertook their honours thesis research on the topics of risk factors and cognitive distortions in online child sexual exploitation offenders and Australian community perceptions of child sex offender interventions," Professor Mazerolle said.
"I'm really excited about the future of the UQ-AFP partnership and the wider realms of criminological research that we can explore together."
Commander ACCCE, Child Protection Operations and Human Trafficking Hilda Sirec commended the students, highlighting the importance of partnerships in combatting child sexual exploitation.
"I am thrilled to celebrate the achievements of these two dedicated students and the continued partnership between the ACCCE and UQ," Commander Sirec said.
"Research relating to child sexual exploitation prevention is vital to inform our disruption strategies and initiatives."
Due to the success of this academic pilot program, another two UQ students will work with the ACCCE next year.
"We are looking forward to meeting the 2021 students and are excited to continue our collaboration," Commander Sirec said.
Media: engagement@hass.uq.edu.au
This story was originally published on UQ News