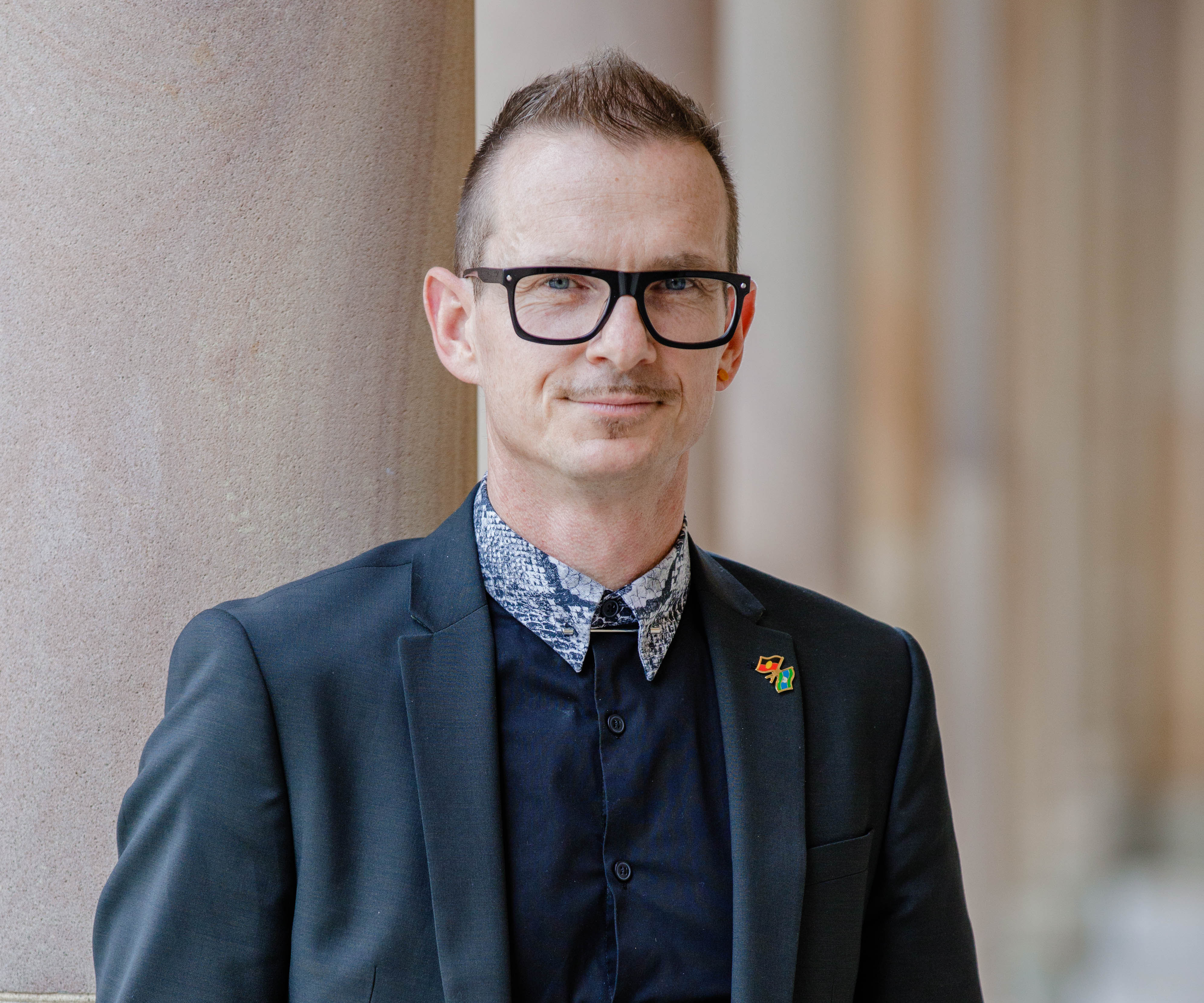 Congratulations to Professor Greg Hainge who has been appointed Head of the School of Languages and Cultures for a five-year term starting next week.
An internationally recognised specialist in literary studies, sound studies and film studies, with a special interest in avant-garde film, Professor Hainge is deeply committed to the role of the University as a place of learning that can make a huge difference in the life of its graduates and the communities it serves. 
Professor Hainge completed his BA(Hons) in Modern Languages (French and Spanish) at the University of Nottingham, UK, continuing on to do an MA thesis on the politically engaged literature of Jean-Paul Sartre and Pablo Neruda, followed by a PhD on the novels of Louis-Ferdinand Céline. He is the author of over 50 articles and book chapters, a monograph on Céline, of Noise Matters: Towards an Ontology of Noise (Bloomsbury Academic, 2013) and Philippe Grandrieux: Sonic Cinema (Bloomsbury Academic, 2017).

In recognition of his scholarly achievements, Professor Hainge was elected as a Fellow of the Australian Academy of the Humanities in 2017; he is also a Senior Fellow of the Higher Education Academy. Alongside his colleagues in the French Discipline, in 2014 he was the recipient of a Citation for Outstanding Contribution to Student Learning from the Office of Learning and Teaching.

He has a long association with the School of Languages and Cultures, having been appointed as a Senior Lecturer in French in 2005. Since then he has undertaken many roles in the School and across the University. He brings to the Head of School role a deep knowledge of Languages and Cultures and a broad knowledge of UQ's Academic Board and Senate.

Many thanks to Professor Michael Haugh and his contributions to the School, the Faculty, the University and the world of knowledge. Under his five years as Head, Languages and Cultures he developed exciting and effective research clusters that bring colleagues together in shared intellectual endeavours.
While supporting the broad range of languages SLC is known for, Professor Haugh has developed Korean language and culture studies, and has positioned the School as a major contributor to UQ's Reconciliation Action Plan and CALD initiatives.

Professor Haugh will be staying in Languages and Cultures to pursue his ARDC-funded research projects, which will feed into the HASS Faculty's Digital Humanities and Social Sciences initiatives.