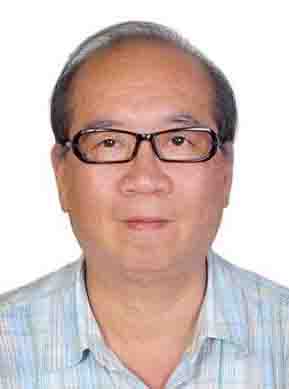 Sadly we have lost one of our finest historians. Associate Professor Chi-Kong Lai from the School of Historical and Philosophical Inquiry will be sorely missed by friends, colleagues and students alike.
Chi-Kong completed his PhD at the University of California, Davis, in 1992, and received the Alexander Gerschenkron Prize from the Economic History Association, for the best dissertation that year in non- American economic history. 
He was appointed soon after as a an assistant professor at the University of Utah, then secured a postdoctoral fellowship at Boston University, and was appointed as a lecturer at the University of New England until his final appointment at UQ.
He was appointed as a lecturer, then senior lecturer in 1998, and in 2005 was promoted to Reader, a category that has now been eclipsed by the newer category of Associate Professor, but which at that time particularly recognised distinction in research.   
But Chi-Kong's career was certainly not thereafter confined to the Forgan Smith Building. He secured several Visiting Fellowships  - at Oxford, in Beijing, at the Shanghai Academy of Social Sciences, at the Tianjin Academy of Social Sciences, at the National University of Singapore, and others.
He was dedicated to bringing scholars together and he organised several international conferences funded by research grants from major foundations (e.g.: CCK Foundation, Luce Foundation and American Council of Learned Societies). These events brought scholars from all over the world to UQ including professors from Oxford, Harvard, Cornell, Stanford, Tokyo University, Hong Kong University, the Chinese Academy of Social Sciences, and the Shanghai Academy of Social Sciences. 
Chi-Kong was described in the Chinese Historical Review as one of the world's leading Sinologists. The esteem in which he was held in his field of research is evidenced by the number of dozen editorial boards on which he served, the invitations to speak in the US, Hong Kong, China, and around Australia. 
He was elected to as a Fellow of the Royal Historical Society in 2019 in recognition of his international contribution to the study of Chinese History. Recently he was awarded a prestigious China Research Council research grant to study – with a team of some 14 national and international collaborators – Chinese business enterprises in Australia and New Zealand.  
He published 10 sole-authored and edited books; some 75 articles and book chapters; dozens of conference contributions, translations and other publications. This is an incredible record of achievement by someone who is also teaching.  
Teaching and mentoring his students was one of Chi-Kong's proudest achievements. He taught widely in UQ's History program including his own courses on Contemporary China; China From Empire to Republic; The Body, Fashion and Consumption in Chinese History; The Rise of Modern China; Chinese Business and Economic History; Chinese Social History; The Sources and Methodology of Modern China; and China and the World. And he contributed to history teaching beyond his immediate research expertise, lecturing and tutoring in Turning Points in World History, on theory and method in The History Makers, and making contributions to general courses such as Historians at Work, and other Asian history courses including The Rise of Modern Asia; and the Pacific Century: Asian Modernisation.
His students described him as approachable, immensely knowledgeable, very good at engaging with the class, a fascinating lecturer, entertaining, encouraging, 'a student-oriented lecturer', enthusiastic, dedicated, and 'makes great jokes'. And there are dozens and dozens of these sorts of comments from courses across Chi-Kong's teaching career.
Chi-Kong was particularly proud of his postgraduate cohorts. He supervised almost 50 honours, Masters and PhD or DPhil students over the course of his career. And he was so very proud of them when they completed their theses, when they secured academic jobs around the world. He was the model mentor for these students, co-authoring publications with them, introducing them widely to his academic networks, and singing their praises far and wide.
Many have fondly described Chi-Kong as "a character". His energy for bringing together colleagues and students was inspiring. 
He was endlessly good humoured and generous, professionally and personally. His presence around the School and University will be sorely missed. Please see a member of the School Office if you would like to write a message in the Condolence book.
Vale, Chi Kong - a lovely person, fine scholar, and dedicated teacher. It won't be the same without you.