The great Australian Outback sounded a little different this week thanks to the return of Opera Queensland's Festival of Outback Opera.
Presented in association with The University of Queensland, the unforgettable landscapes of Longreach and Winton took centre stage from 16-22 May in an array of spectacular open-sky concerts, pop-up performances, panel discussions and events.
UQ is proud to continue its vibrant partnership with Opera Queensland's Festival of Outback Opera for the second year in a row, shining a spotlight on the 21 UQ students and 2 staff that performed alongside some of Australia's best singers, instrumentalists and industry professionals.
The students, who ranged from first year to masters, performed in the Dark Sky Serenade at the Australian Age of Dinosaurs in Winton and Singing in the Night at Longreach's Qantas Founders Museum.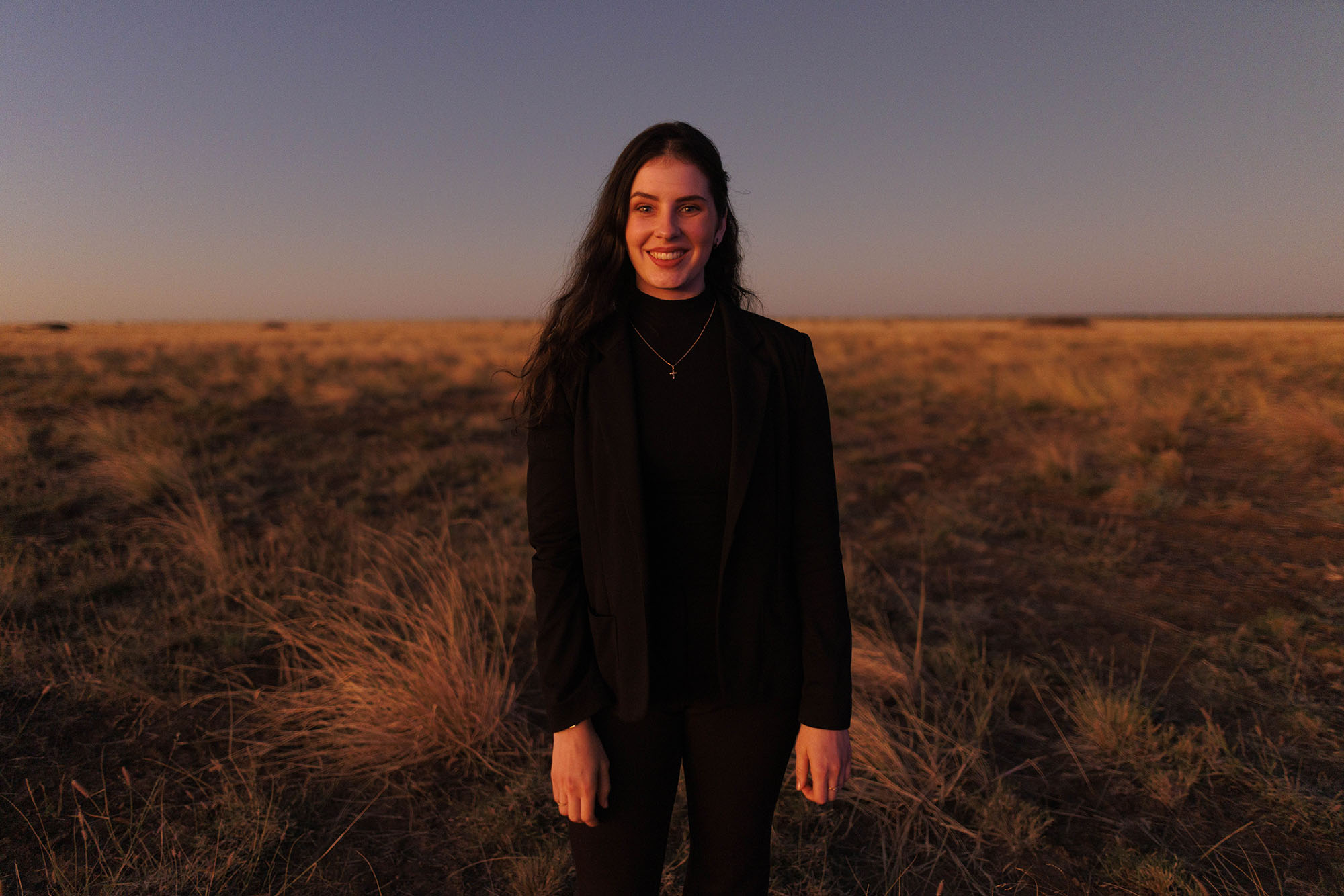 Two UQ ensembles, the UQ Singers and members of Pulse Chamber Orchestra, performed alongside Opera Queensland and members of The Queensland Symphony Orchestra.
While visiting the towns, the UQ Singers performed and worked with students at a local primary school in Winton and a nursing home in Longreach as part of Opera Queensland's learning and regional educational engagement.
Head of UQ's School of Music Professor Liam Viney said the partnership shows students how to work in a professional environment with industry leaders, while giving them an insight into regional Queensland and what the arts can do for the community.
"There is also the arts administration component, providing students with an understanding of what the logistics are for organisations that put this type of show on in regional areas," he said.
This vibrant partnership is part of UQ's Queensland Commitment, specifically a UQ Arts contribution to cultural engagement with rural and regional Queensland.
"The School of Music has been strengthening ties with Opera Queensland in recent years, in which our student singers, instrumentalists and composers collaborate at the highest level with one of QLD's premier major performing arts organisations," Professor Viney said.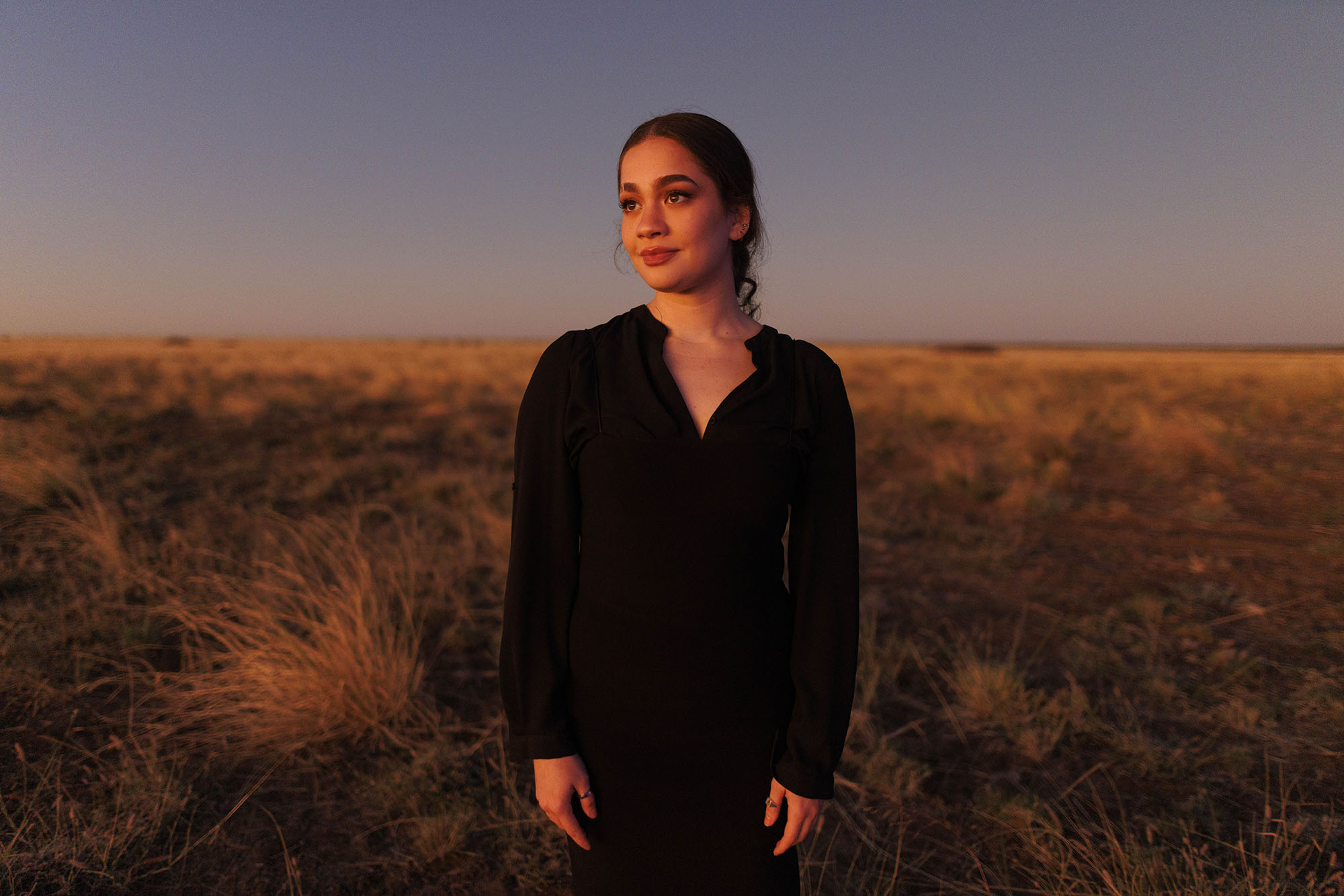 UQ Music student and first-time performer at the Festival of Outback Opera Lara Miller was excited to broaden her knowledge of Queensland by visiting Winton and Longreach.
"As an Indigenous woman, the land means a lot to me, and I'm also interested in learning more about the communities and the people that live there.
"Performing at the Festival of Outback Opera is like nothing I've done before and I'm looking forward to working with the people who are well known in the industry – they are incredible people to model careers after," she said.
Another Festival first-time performer, Jacalyn Adcock, shared Lara's excitement for performing under the stars of Outback Australia.
""Opera isn't always accessible in regional locations so I'm excited to help be part of a festival that really highlights these areas.
Opera Queensland's passion to deliver cultural and economic benefits to regional Queensland resonates with UQ's commitment to make education and opportunity available to all Queenslanders.
The Festival coincides with the University's Regional Roadshow in Winton and Longreach – an initiative where UQ representatives visit regional communities across the state to discover more ways to foster growth, health and prosperity for all Queenslanders.