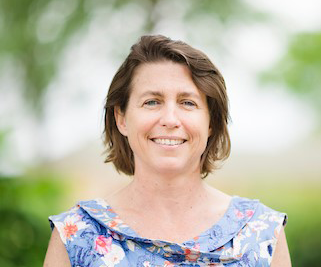 Welcome to Associate Professor Maggie Nolan who has just been appointed the Director of AustLit and an Associate Professor in Digital Cultural Heritage in the School of Communication and Arts. 

Dr Nolan values interdisciplinarity and collaboration and is interested in bringing together traditional and emerging methods and approaches to humanities research. She is delighted to be the incoming director of AustLit.
"AustLit is unique in the world. It is truly a national treasure and one of Australia's oldest and most venerable pieces of digital research infrastructure. I am honoured to be its new Director," she said. 
"AustLit is an exceptionally powerful digital resource that, in addition to being a searchable comprehensive bibliographical database, enables networked modes of storytelling and new ways of visualising and disseminating Australia's literary, print and narrative cultures."

AustLit also collaborates on and houses several significant national research projects and curated datasets, including BlackWords, which provides access to a vast record of Aboriginal and Torres Strait Islander storytelling. 
 
Dr Nolan welcomes anyone who is interested in what AustLit can do, or whose research intersects with AustLit, to reach out for a conversation.
"There are datasets on Australian writing about rock music, narratives of climate change, popular and genre fiction, resources on stage and screen as well as teaching resources. You might be surprised by the possibilities AustLit presents for your own research. 

"AustLit inspires great loyalty and dedication. It is the result of the efforts of hundreds of people over more than two decades who have kept this database growing and responsive to the needs to researchers across the country and the world.
"I particularly want to acknowledge the work of Catriona Mills who has been acting director of AustLit since 2019," she said.
 
Dr Nolan sees one of her key tasks as building and sustaining networks of people who have a stake in AustLit.
"These networks are both within and beyond UQ. They expand into schools, work-integrated learning opportunities, industry partners, scholarly and writers' associations, libraries, publishers and volunteers." 
 
Dr Nolan's research is in the broad field of Australian literary cultures; she has published widely on contemporary Indigenous literatures, literary imposture, and cultures of reading. Her most recent project, "Close Relations: Irishness in Australian Literature", with Professor Ronan McDonald (UoM) and Professor Kath Bode (ANU), was awarded an ARC Discovery Project Grant in 2022.
This project seeks to combine established literary critical methods with emergent digital-computational ones, and discussions of aesthetic features of literature with their historical and material conditions of production and reception, to develop a rich understanding of the role of Irishness in the development of the Australian literary tradition. 
 
Dr Nolan values working across, and finding ways to bring together, teaching, research and service and engagement. She particularly enjoys facilitating high-quality interdisciplinary research having served as the editor of the Journal of Australian Studies from 2009 to 2019. She has also recently led a project on journal rankings in the discipline of English for the Australian University Heads of English (AUHE) that explores tricky questions of literary value and evaluation. 

Prior to coming to UQ, Dr Nolan was an Associate Professor in the Humanities on the Brisbane campus of Australian Catholic University where she also served as Deputy Head of School for 5 years, and instigated the School's internship program for undergraduate and honours students for which she was awarded a Faculty Teaching Award in 2021. In this role, she also developed new and cutting-edge courses on literature in a digital world and literature and the ecological crisis. 

In addition to the pleasures of reading, she enjoys riding her bike to work, bodysurfing, gardening, meditating and watching her kids play football.  

Discover more about AustLit.