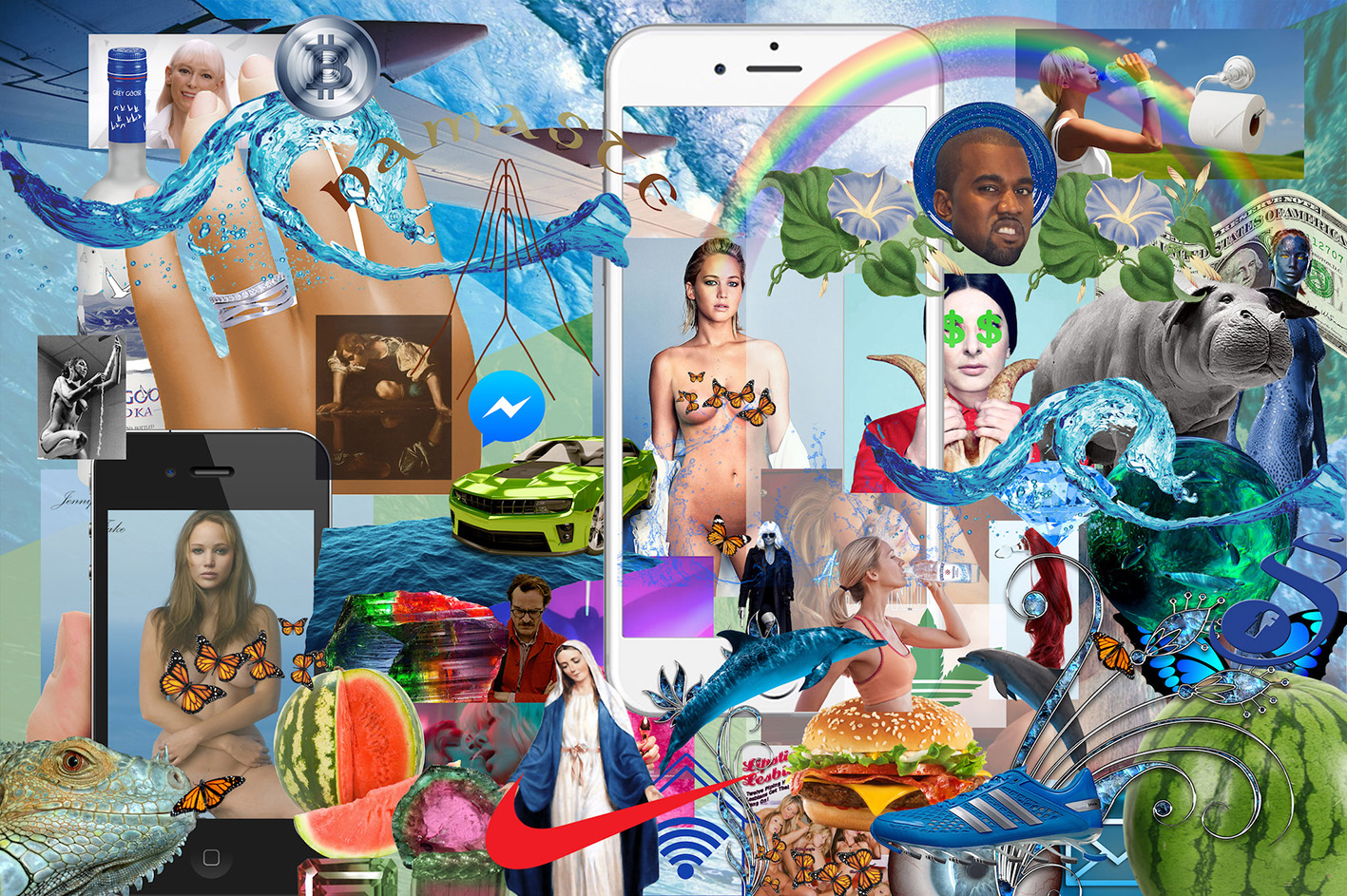 2021 Digital Intimacies #7 Symposium
The University of Queensland's Digital Cultures and Societies initiative in partnership with UQ Art Museum invite you to attend the upcoming 2021 Digital Intimacies #7 Symposium.
See below for program
Dates: Monday 6 and Tuesday 7 December 2021
Time: 8:45am arrival for 9am–5.30pm AEST (Brisbane)
Venue: Terrace Room (Level 6), Sir Llew Edwards Building (14), UQ St Lucia or online via Zoom*. 
Register here to attend in-person or virtually.
Registrations close: Wednesday 1 December 2021
*As the symposium will be held in-person and online via zoom, please indicate your preferred format to present in when you register so we can send relevant access information. We intend to run the symposium on-campus in a hybrid format - live streaming sessions and enabling remote presentations. Please note that all UQ events are subject to change at any time.


This year's conference is hosted in partnership with UQ Art Museum. We hope the conversations throughout the Symposium and artworks in the current exhibition stimulate engagements with how our lives are entangled with digital media, how digital media proliferate and obliterate intimacy, and the back and forth between our kaleidoscopic invention and creation with digital media.

This two-day on-campus event will be run in partnership with UQ Art Museum's Conflict in My Outlook: Don't Be Evil exhibition. Lifted from Google's original corporate motto before it was insidiously removed in 2015, Don't Be Evil considers the all-pervasiveness of networked technologies on our everyday lives. With a focus on the techno-politics that define our age, participating artists investigate how the Internet has reshaped social relations and information flows, capitalism, and democracy, through forces that we as individuals have very little control over. Don't Be Evil is the second iteration of the Conflict in My Outlook series, preceded by the web-based exhibition We Met Online.

Following the Digital Intimacies tradition, over 30 papers will be showcased across disciplines that explore all facets of the entanglements between our intimate experiences, feelings, affects, experiences, bodies and digital media and technologies. View programs of past Digital Intimacies 5 and Digital Intimacies 6 here.

The Art Museum will host a tour of the exhibition from Curator Anna Briers during the symposium. 

Please contact the Digital Cultures and Societies team at digitalcultures@hass.uq.edu.au for more information.
---

Conflict in My Outlook
A major exhibition featuring work by Zach Blas & Jemima Wyman, Kate Crawford & Vladan Joler, Simon Denny, Xanthe Dobbie, Sean Dockray, Forensic Architecture, Kate Geck, Elisa Giardina Papa, Matthew Griffin, Eugenia Lim, Daniel McKewen, Angela Tiatia, Suzanne Treister, and Katie Vida.

This exhibition seeks to materialise the invisible power structures operating beneath the surface of our devices: complex interfaces of bodies and data that are propelled through satellites, fibre optic cables and server farms into machine learning initiatives and tradable futures. The exhibition correlates the extractive infrastructures that continue settler-colonial legacies through the mining of data, human labour and finite resources.

We hope the artworks in the exhibition stimulate engagements with how our lives are entangled with digital media, how digital media proliferate and obliterate intimacy, and the back and forth between our kaleidoscopic invention and creation with digital media (see Xanthe Dobbie's Wallpaper Queens or Kate Geck's rlx:tech – digital spa) and the way that so much of our intimate lives now transits through platforms we do not control (see Zach Blas and Jemyma Wyman's i'm here to learn so :)))))) or Daniel McKewen's The 'ideo-log' Project).
 
---

What to expect
Like last year Digital Intimacies will proceed without a registration fee. This means it won't be fully catered, but we hope to provide some catering - such as a main meal on both days.

We're doing this to be as inclusive as possible on participation and responsive to an ever-changing situation with restrictions on travel and gatherings.
 
---
Program

DAY ONE
0900-1030: Curator's tour of Conflict in My Outlook_Don't Be Evil
1030-1100: Morning tea
1100-1215: Session 1: Encounters with Bodies
1215-1300: Lunch
1300-1415: Session 2: Body Work
1415-1530: Session 3: Scenes, Waves, Fashions, Memes
1530-1600: Afternoon tea
1630-1715: Session 4: Creators
1730-1830: Performance and drinks

DAY TWO
0900-1030: Spotlight talk: Xanthe Dobbie and Emily van der Nagel
1030-1200: Session 5: Everyday Feelings
1200-1245: Lunch
1245-1400: Session 6: Cute, Chill, Super toxic
1400-1515: Session 7: Care
1515-1545: Afternoon tea
1545-1700: Session 8: Identities
1730-1800: Performance and drinks

Session 1: Encounters with Bodies
Elizabeth Stephens
Heavy Breathing: Intimate Encounters with Patricia Piccinni's Posthuman bodies
Mair Underwood
"Trenbolone is like the bat shit crazy girlfriend you consider breaking up with daily, but you never do because the sex is so fucking good lol": Bodybuilders' relationships with, and on, the veterinary anabolic androgenic steroid, trenbolone
Marianne Clark
Next Stop, the Pelvic Floor: Rethinking Bodily Interiorities and Exteriorities through Mobile Apps and Insertable Devices
Clare Davies
Digital technologies and embodied experiences: a study in a sample of women in Australia
Sarah Cefai
Content after content warnings: Notes on the trigger

Session 2: Body work
Tarmia Klass
Auto/ethnography in Video: Digital Research and Video Fieldnotes
Fiona Abades-Barclay
Postfeminism and Digital Fitness Cultures: Exploring parasocial Virtual Communities
Marissa Wilcox
Becoming Instagram Bodies
Rebecca Olive and Kim Toffoletti
Sport, bodies and digital technologies
Emma Phillips
"Why does she have to wear make-up? She looks better natural?": Staged Photos and Sexual Subjectivities 

Session 3: Scenes, waves, fashions, memes
Maria-Gemma Brown
"The Dead Mall as a Feeling": On Living in Capitalism Ruins
Leanne Downing
Bardcore: Transhistorical emotions and digital media's reconfiguration of love, death, and loneliness during the COVID-19 pandemic
Paige Street and Kath Horton
And, do you care? The Cultivation of responsibility through digital fashion activism on Instagram
Natasha Zeng and Shirley Chen
"Gaslight, Gatekeep, Girlboss": Memefied feminism on TikTok
Thomas Marotta, Kate Ames and Ashley Holmes
"Hey look at what I'm doing, look at me!" The Oral Performance of the Everyday Social Image

Session 4: Creators 
Jia Guo
Contextualising Virtual Girlfriendship in gendered social media: A digital intimate public of Chinese beauty and fashion blogs/vlogs
Jin Lee and Crystal Abidin
YouTube-Influencers as a new Korean diaspora community
Kiah Hawker
The human and the machine: Cultural implications of Augmented Reality
Celia Lam
Connecting and disconnecting: fan responses to celebrated mediation of lived realities during Covid-19
Katie Brennan
Digital Weavers: Using Serres and Science Fiction to Re-examine Hashtags and Global Politics 

Session 5: Everyday feelings
Amelia Johns, Anita Harris, Jessica Walton, Gilbert Caluya
"I feel like if it wasn't online, we wouldn't have bonded as well": classroom and informal togetherness in pandemic times
Ellen van Holstein
The everyday spaces of digital inequality during lockdown
Maura Edmond
This is my impression of someone doing the work
Katherine "Katie" Mackinnon
Memory Mining: Researching the Afterlives of Intimate Data
Sérgio Barbosa
Do WhatsAppers foster digital intimacy ties?

Session 6: Cute, chill, super toxic 
Paul Byron
'Kinda Chill' and 'super toxic': LGBTQ+ young people's conflicting accounts of mental health support on social media
Darcy Morgan
Ace Spaces: Conviviality and Solidarity in Asexual Networked Counterpublics
Rob Cover
Digital Hostility, Conflict and Adversity: Online Cohabitation and Ethics of Intimacy
Megan Rose
"Intimately Cute": an ethnographic study of Animal Crossing: New Horizons during COVID-19
Lena Molnar
"I've decided that I don't have to be cool" Young people's Boundary-setting in solidarity to gender based violence online 

Session 7: Care  
Lyndal Sleep
Governing women through promiscuous digital personas: Algorithmic governmentality and the couple rule in Australian Social Security
Ian Tucker
Digitising practices of support in community mental health during COVID-19
Shubhangi Butta
Does Trust Enable Calculated Risks? Perceptions about Mobile Phone Mediated Intimacy in Emerging Adults in Urban India
Paro Mishra
Digital Intimacies and Gendered Surveillance in the lives of Cross-border Marriage Migrants in Rural North India
Frances Shaw
'Proper distance' in the age of social distancing: Hepatitis C treatment, telehealth, and questions of care and responsibility 

Session 8: Identities  
Hao Zheng
Chinese queer female students' digital discourses and practices in transnational transitions
Jakyung "Jae" Roh
Migrants' forming intimacy in digital spaces: Korean women migrants' use of online cafes
Clare Southerton and Naomi Smith
What do you mean they're thirst traps?: Queered by #ForYou
Federico Lucchesi, Seraina Tarnutzer and Katharina Lobinger
Let's play together: fostering intimacy through playful visual practices in close social relationships
Samantha Mannix
Sharing as self-caring: digital practices of heteronormative intimacy and avoiding the 'slut' 
 
---

The 2021 Digital Intimacies #7 Symposium is hosted by The University of Queensland's School of Communication and Arts and UQ Art Museum. Supported by the Digital Cultures and Societies Initiative and UQ Node of the Centre of Excellence for Automated Decision-Making and Society.


Nicholas Carah, Anna Briers, Kiah Hawker, Caroline Wilson-Barnao, Alex Beven, Mo Engel, Giang Nguyen
Digital Intimacies #7 team
Xanthe Dobbie
Harriet, 2018
still from the series 'Wallpaper Queens'
digital collage and BuzzFeed quiz
dimensions variable
image courtesy of the artist