Careers in Humanitarian Aid and International Development (Online)
15 September 2021

4:00pm

–

5:00pm
This session covers:
What can you do with your degree in International Relations or Peace and Conflict Studies?
What should you do to enhance your employability during your university studies to prepare for a career in humanitarian aid and international development?
How are the knowledge and skills gained from your studies applicable to global careers?
You will have the opportunity to ask questions to leading industry professionals working in relevant roles and hear their experiences, stories and advice.
All registered students will receive a recording of the session.
Panellists 
Maya Glassman, Alumnus of the UQ Rotary Peace Fellowship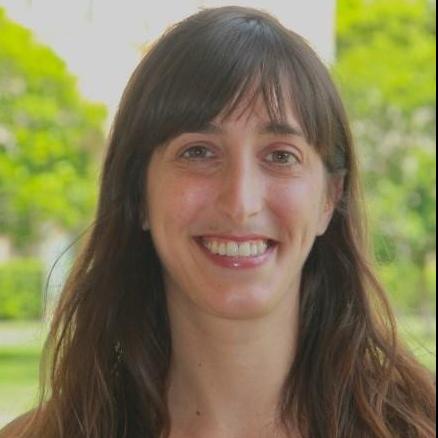 Maya is an Israeli peace activist who works for promoting the two-state solution. Maya worked for various peace-focussed NGOs, such as "Peace Now" and "Geneva Initiative" as a project manager and has extensive experience facilitating Israeli-Palestinian dialogue groups. In recent years, Maya also worked in the Israeli Parliament as a political advisor for MPs.
Maya has a BSc in Politics and Government and Management, and currently, she finishes her dual master degree in Conflict and Peace Studies and International Relations. Maya is an alumnus of the Rotary peace fellowship.
Alessia Anibaldi, Manager, International Development, UQ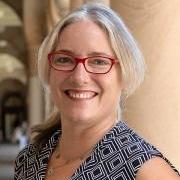 Alessia is passionate about delivering exceptional results and sustainable impact. She holds extensive development and humanitarian experience acquired in diverse and complex international settings. Alessia worked for the United Nations' 
Food and Agriculture Organization
 (FAO) for over a decade in various emergency & humanitarian responses; delivering recovery and resilience-building programs in Timor-Leste & Philippines, and supporting refugee crises in Bangladesh & Turkey. As a member of the Asia Pacific Leadership Team of Palladium, Alessia directed a number of DFAT funded projects in the Pacific region, contributed to various major business development pursuits and led significant corporate change initiatives.
Alessia is the Chairperson of Creative Recovery Network (CRN), a not-for-profit organisation that secures and promotes the role of the arts in building resilience and preparing for and recovering from disasters, and until recently was the Queensland Chapter Co-Lead of Australian Women in Emergencies (AWE) Network, dedicated to the promotion and support to women in disaster resilience and emergency management.
Alessia has a Master of Science, Poverty Reduction and Development Management (University of Birmingham) and a Bachelor of Arts, Media Studies and English Literature (University of Queensland).
Nicole George, Associate Professor, School of Political Science and International Studies, UQ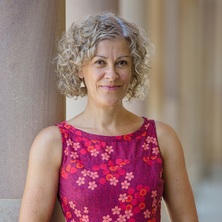 Nicole's research focuses on the gendered politics of conflict and peacebuilding, violence, security and participation. She has a strong interest in feminist institutional theory, as well as conceptual debates on regulatory pluralism and contested notions of (gendered) order as they are evident in local and global politics. Since the early 2000s, she has conducted research in the Pacific Islands region focusing on gender politics, gendered security and post conflict transition in Fiji, New Caledonia, Bougainville and Solomon Islands. She has worked in collaboration with women's organisations, women decision-makers and women policy-makers in these settings to progress aspects of this work. She has led large, externally funded, comparative research projects examining how women's rights to security are instsitutionalised in Pacific Island countries (2013-2016) and where and how women particiipate in post-conflict transformation (as part of a broader collabortive ARC Linkage Project (2016-2020). Nicole has made influential contributions to national and regional intergovernmental policy forums on gender, security and development programs and is a regular contributor to national and regional on-line opinion editorial sites.
About HASS Career Seminar Series
The HASS Career Seminar Series invites HASS industry and alumni to participate in online panel discussions where students have the opportunity to ask questions and learn how the panel used their HASS degrees and skills to help them transition into careers after graduation.
Find career resources here