This session covers:
What can you do with your music studies?
How do you set yourself up for a career as a performer?
What should students do to enhance their employability during their time at university?
How are the knowledge and skills gained from your music studies applicable to real life careers?
You will have the opportunity to ask questions to leading industry professionals working in relevant roles and hear their experiences, stories and advice.
All registered students will receive a recording of the session.
Meet our panel
Tim Munro, Flutist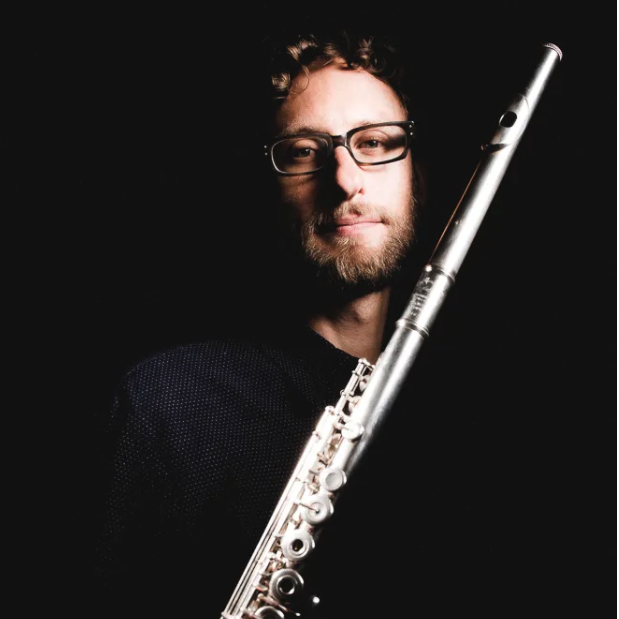 Tim Munro is a Chicago-based, triple-Grammy-winning musician. As a flutist, writer, broadcaster, and teacher, he treats audiences as equals, welcoming them into musical worlds with passion, intelligence, and humor.
Tim is currently the St Louis Symphony Orchestra's Creative Partner. In this role he curates the SLSO's series at the Pulitzer Foundation, co-hosts live broadcasts on St Louis Public Radio, writes articles and program notes, and presents onstage conversations. Tim is the flutist for the University of Chicago's Grossman Ensemble and Principal Flute of the Cabrillo Festival Orchestra.
Recent highlights have included performances with Wu Man and as a substitute flute the Chicago Symphony Orchestra. Tim directed Alice Chance's immersive Comfort Music at the Tyalgum Festival in Australia, and made the first transcription for live instruments of a work by Turner Prize-winning artist Susan Phillipsz.
Tim's new EP on New Focus Recordings is Liminal Highway by Pulitzer Prize finalist Christopher Cerrone. The Wire calls the album a "compelling travelogue" and a "phantasmagoric soundscape," and says that Tim's "expansive artistry…evokes superbly the twin facets of driver and dreamer." Click here for all the ways you can listen/watch.
Photo by Joe Mazza
Phoebe Masel, Violinist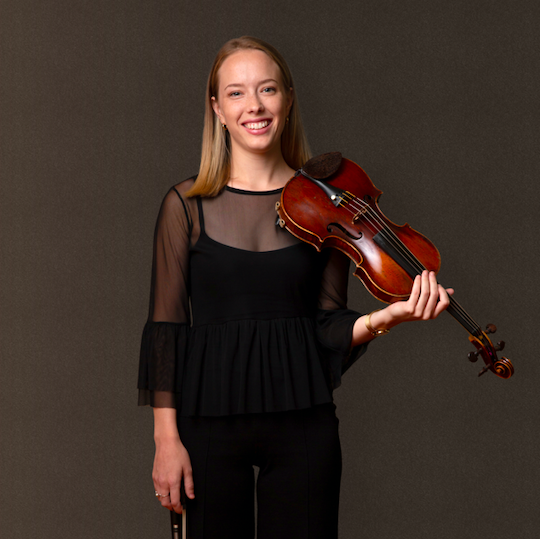 Phoebe is a freelance violinist and violin teacher based in Melbourne. She a 2020 Australian National Academy of Music (ANAM) graduate and a 2017 UQ graduate with a Bachelor of Music (First Class Honours). 

At ANAM, Phoebe studied with Dr Robin Wilson and performed with the Australian Chamber Orchestra (2020 national Beethoven tour), West Australian Symphony Orchestra, Tasmanian Symphony Orchestra and toured nationally with Musica Viva Australia. She

was a finalist in the ANAM Chamber Music Competition (2018 & 2019), and performed in a variety of chamber ensembles including at 

PlayOn, Four Winds Festival, Huntington Estate Music Festival, and the Castlemaine State Festival. 
While at UQ, under the tutelage of Adam Chalabi, Phoebe was awarded the University Medal for outstanding academic achievement, the Sleath String Prize, the Richard Pollett Memorial String Prize, and the 4MBS Musica Viva Sid Page Memorial Prize in Chamber Music. She was concertmaster of the UQ Pulse Chamber Orchestra and the UQ Symphony Orchestra, represented UQ at the Winter Strings Conference at New York University, and toured extensively with the Australian Youth Orchestra in Europe, China and Australia. 
Phoebe is also an enthusiastic violin teacher. Her students have been awarded prizes at numerous competitions including the 2020 American Protégé International Piano and String Competition and the Rising Star London Festival Competition 2020. She is currently a casual violinist with the Melbourne Symphony Orchestra. 
Photo by Daniel Spellman
Kieran Welch, Violist, Co-Director and Founder, Dots & Loops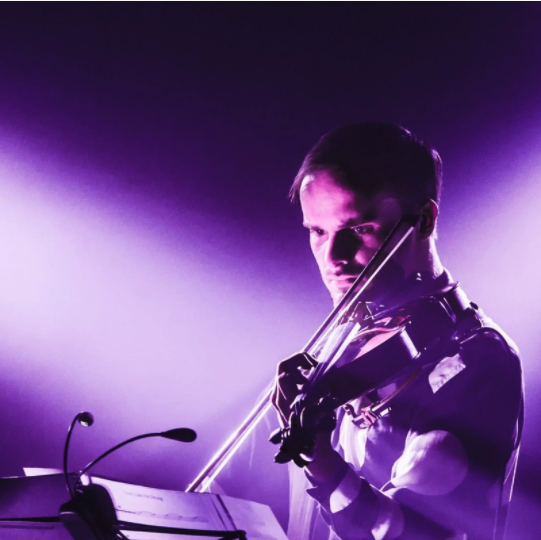 Kieran Welch (b. 1992) is an Australian violist, curator, manager, DJ, educator and writer. He combines this diverse, yet complementary set of skills with a passion for presenting a wide range of musical genres to varied audiences, and a thorough training in classical viola performance.
As a violist, Kieran's performances have been described as "skilful [and] beautifully vulnerable" (CutCommon), "[combining] technique and repertoire with mastery" (Raquel Bastos) to demonstrate "an artistic conviction that was a joy to witness" (CutCommon). Regularly in demand across Australia and the world, he has premiered pieces written for him by the likes of Connor D'Netto, Chris Perren and Ailie Robertson; appeared as a featured soloist in concerts for Argo, Backstage Music and Metro Arts; performed with groups such as Ensemble Offspring, the Bang on a Can All Stars and the Hong Kong New Music Ensemble; and toured China with the Sydney Dance Company.
Kieran is the founding director of the post-genre concert series Dots+Loops. Inclusively exploring the spaces in between a traditional classical concert, an underground club gig, and an experimental art show, the series takes exciting, adventurous and thought-provoking music and art of all kinds, and places it in relaxed, accessible urban spaces.
Biography adapted from https://www.kieranwelch.com/bio.html
About HASS Career Seminar Series
The HASS Career Seminar Series invites HASS industry and alumni to participate in online panel discussions where students have the opportunity to ask questions and learn how the panel used their HASS degrees and skills to help them transition into careers after graduation.
Find career resources here