Join us online to find out how COVID has impacted the world of work and what it's been like for our panel of recent HASS graduates as they share their experience of launching the early phase of their career.
This session covers:
What skills did you gain from your HASS degree?
What can students do to prepare while studying?
How do you get your foot in the door of your desired industry?
How do you communicate the value of your HASS degree?
Through booking and during the session, you will have the opportunity to ask questions to our industry professionals working in Humanities and Social Sciences related fields.
Date: Tuesday 22 February
Time: 4:00pm-5:00pm (AEST)
Online: Online via Zoom
Meet our panel
Cecilia Castiello, Research Officer at Aboriginal & Torres Strait Islander Community Health Service Brisbane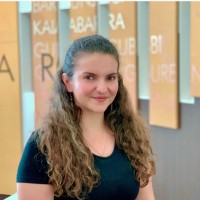 A 2021 graduate, Cecilia is a Social Scientist with a deep interest in public health. Her domain knowledge lies within the promotion of healthcare equity, quality and accessibility using a cross-cultural approach.
Cecilia is fluent in four languages, she moved to Australia from Uganda to study a Bachelors of Social Science with a Major in Health at UQ. While studying, she engaged in internships, Student Staff Partnerships, and relevant roles.
Rosie Bensley, Editorial Trainee at Illawarra Mercury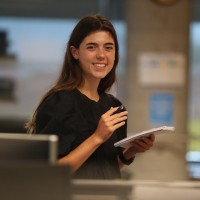 Rosie graduated from UQ with a Bachelor of Journalism/Arts, Majors in English Literature and Writing, Communication, and Journalism in 2021. She is a Journalist, Content Creator, and Digital Storyteller. 
While studing, Rosie was deeply involved in Student Staff Partnerships. As a graduate, she has completed multiple opportunities and internships before starting her current role at Illawarra Mercury in January 2022. 
Caitlin Archbold, Legal Officer, Attorney-General's Department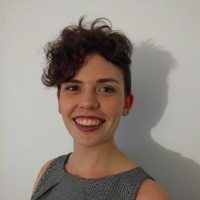 Caitlin graduated mid-2019 with a Bachelor of Journalism and Bachelor of Law. In 2020, she started a Graduate Program with the federal Attorney-General's Department in Canberra. As part of the Graduate Program, Caitlin completed 3 rotations in various sections during COVID 2020, and was redeployed to help with critical service delivery.
Caitlin has now settled into a role as a Legal Officer in Family Law policy and is still involved with Graduate Program cohorts. While studying, Caitlin was very involved in university life, volunteering, and work experience opportunities.
About HASS Career Seminar Series
The HASS Career Seminar Series invites HASS industry and alumni to participate in online panel discussions where students have the opportunity to ask questions and learn how the panel used their HASS degrees and skills to help them transition into careers after graduation.
Find career resources here