Are you wondering what your dream job could look like? Chances are it doesn't even exist yet. This page will help you understand the rapidly changing nature of the workforce and the skills you will need to tackle it.
How does the future of work look?
As a HASS student, you need to be shifting your mindset from preparing for a specific graduate job to focusing on a portfolio of transferable skills that will allow you to succeed in an automated and globalised workplace.
Skills in demand
Critical thinking, interpersonal and people skills that are not easily automated will become top priorities.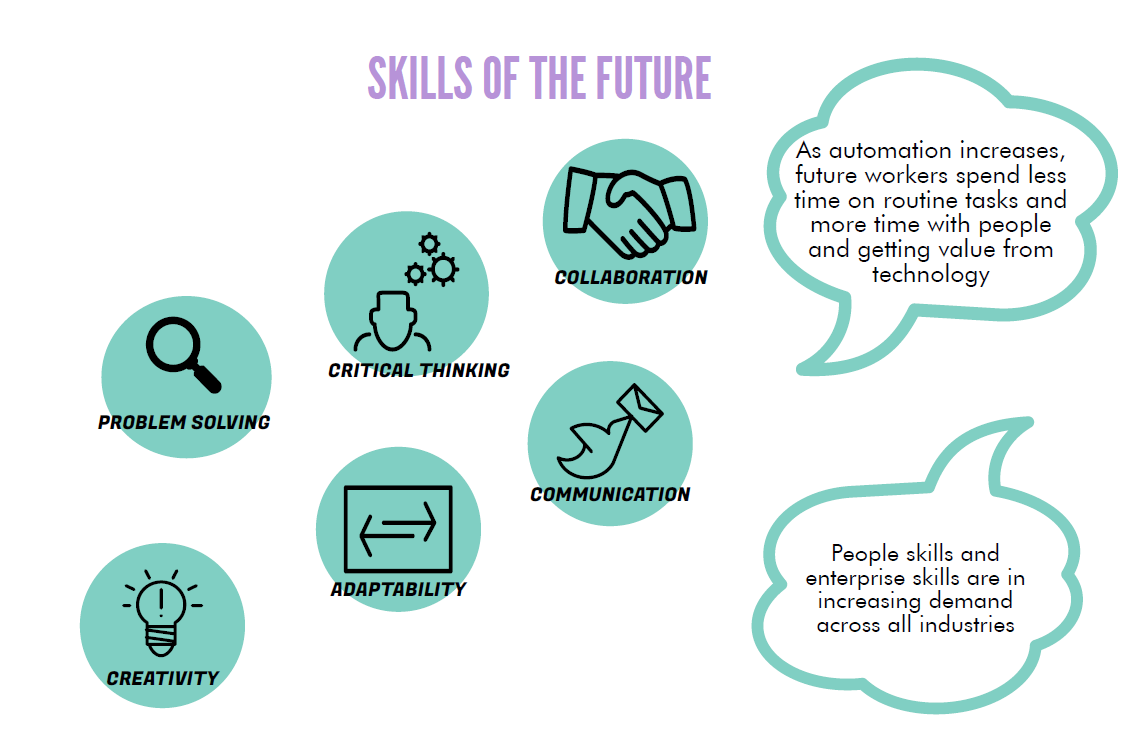 Jobs in demand
Broadly speaking, there are two major areas that will continue to be areas of growth for jobs into the future: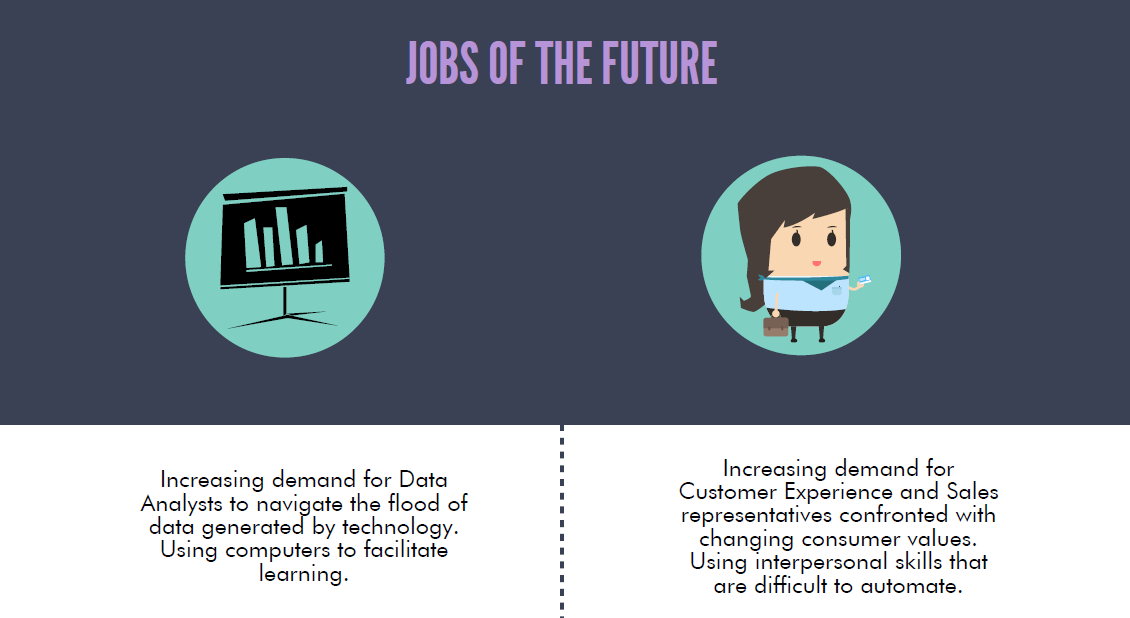 T-Shaped Graduates
As linear career paths are becoming far less common, there is a need to shift from focusing on specific occupations and technical skills and rather focus on developing a portfolio of skills and capabilities that can be transferred across numerous disciplines. This is commonly referred to as a T-shaped individual; whereby you have a depth of knowledge in at least one discipline or system and a breadth of skills and capabilities that allow you to work across a broad range of disciplines.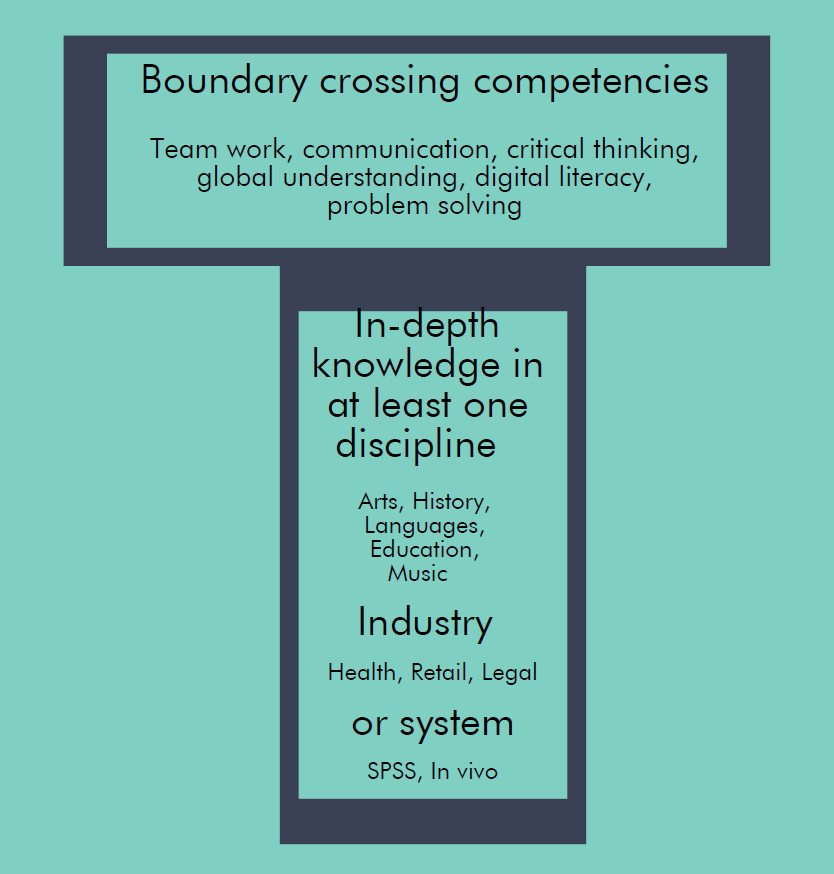 Download the full infographic here.
---
Where are HASS graduates now?
According to LinkedIn profile data of over 15,000 UQ HASS graduates, a large number of alumni work in higher education, public education or government. Most live in Australia, United States or United Kingdom. Have a look at each school's graduate trends: 
Advice from HASS graduates
Setting yourself apart from the crowd
Building experiences to get your dream job
Building your employability