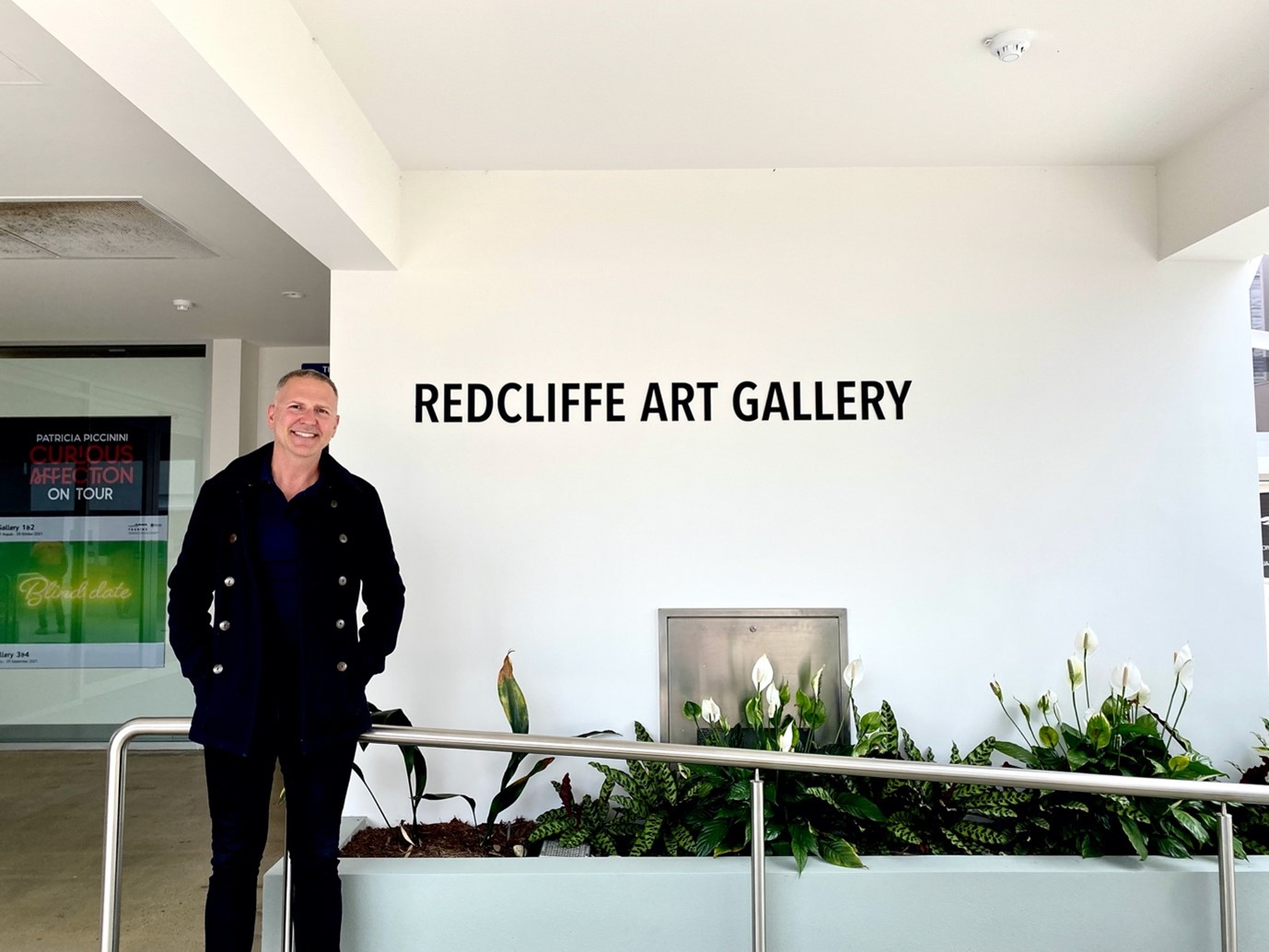 Where are you completing your MUSM7007 project? 
I am completing my project with Queensland Art Gallery and Gallery of Modern Art (QAGOMA).​
Please describe your project in a few sentences
I am evaluating and providing recommendations on the organisation's delivery of touring exhibitions to regional Queensland.   As part of this, I have participated in the installation of a touring exhibition in a regional gallery and evaluated workshops with school students at Noosaville and Ballandean, which will form part of an exhibition at the 10th Asia Pacific Triennial (APT10) at QAGOMA in November 2021.  QAGOMA is seeking feedback on how these processes are being received and if any improvements can be made to foster an environment where galleries feel better supported yet have agency to deliver exhibitions that meet the demands of their audiences.
Could you walk us through a "normal day" working on your project? 
One of the aspects of the project is that there isn't a 'normal' day.  Activities have ranged from interviewing gallery directors about their needs, to participating in workshops with primary school children, and to talking to curators to understand how QAGOMA can better assist them with delivery of touring exhibitions in their spaces.
What are some of the things you've learnt while you've been working with your industry partner?
I have learnt that being passionate and engaged is infectious. Most people I encountered were more than happy to take part in the evaluation process when they realised, I wanted to improve on an already positive relationship. I also gained an insight into smaller to medium galleries e.g. the Redcliffe Art Gallery and the challenges they deal with, including with smaller budgets and limited resources.
Why did you choose to study MUSM7007? 
I wanted to gain real world experience and contribute to something I am passionate about.
What would you say to other students considering studying MUSM7007? 
Seek a placement that will challenge you and target an institution or workplace that aligns with your career ambitions. Don't be afraid to approach anyone or any workplace. Most people respond positively to someone who is willing to give their time to something that will help an organisation achieve its outcomes.