Three-time Grammy award winner and University of Queensland alumnus Tim Munro is set to return to UQ for a two-week residency thanks to a generous bequest from the late Paula and Tony Kinnane.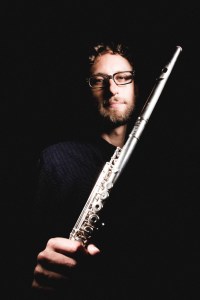 Mr Munro, who graduated with a Bachelor of Music (Honours) in 1999, has always maintained a strong relationship with the School of Music and said he was delighted to be invited back as the inaugural Paula and Tony Kinnane Scholar in Residence.
"It's an extraordinary honor. I gather that Paula and Tony were beloved supporters of the UQ arts community, and their generous bequest will give art and music students - particularly those from regional areas - access to fascinating opportunities," Mr Munro said.
Among his commitments, Mr Munro will work with students, deliver the inaugural Kinnane Public Lecture, and perform at the School of Music's semester one concert in the Queensland Performing Arts Centre.
"UQ is my alma mater, and I am thankful for any way I can give back to an institution that helped stoke my passion for music and allowed me to build a foundation that kickstarted my career," Mr Munro said.
"I want to jab, prod and provoke, engage, discuss and spar.
"I want to give students a different perspective on what they are training for, and help them understand that we are all communicators first and musicians second."
Mr Munro, who is now based in Chicago, rose to prominence as flautist and co-artistic director of the chamber ensemble 'Eighth Blackbird'. He left the group in 2015 after nine years and three Grammy wins.
Last year he made his New York solo debut at the Miller Theatre, which Limelight magazine described as "a daring program showcasing the flute's theatrical and performative aspects".
Mr Munro said his work - whether as a flautist, speaker, writer or teacher - was united by a single goal: to draw audiences into an engrossing and whimsical musical world.
"Every day I get up and try to tell stories better - sometimes through writing, sometimes through playing, sometimes through teaching," Mr Munro said.
"Storytelling is at the core of who we are as people and artists, and I'm still somewhat terrible at it.
"My ambition is to tell engaging and relevant stories in different and better ways, and to keep being paid to do it."
Mr Munro will take up his two-week residency in May and he does not rule out a move back to Australia in the future.
"My wife runs a brilliant theatre for young audiences in Chicago and it is a priority to support her as she builds her dream arts organisation," Mr Munro said.
"But then, who knows? I do miss my wonderful Aussie family, the easygoing life, the warm winters, and the virtuoso butcherbirds," he said.
Details for Mr Munro's public events are available here.
Media: Gillian Ievers, g.ievers@uq.edu.au, +61 7 3346 1634, +61 439 187 349.