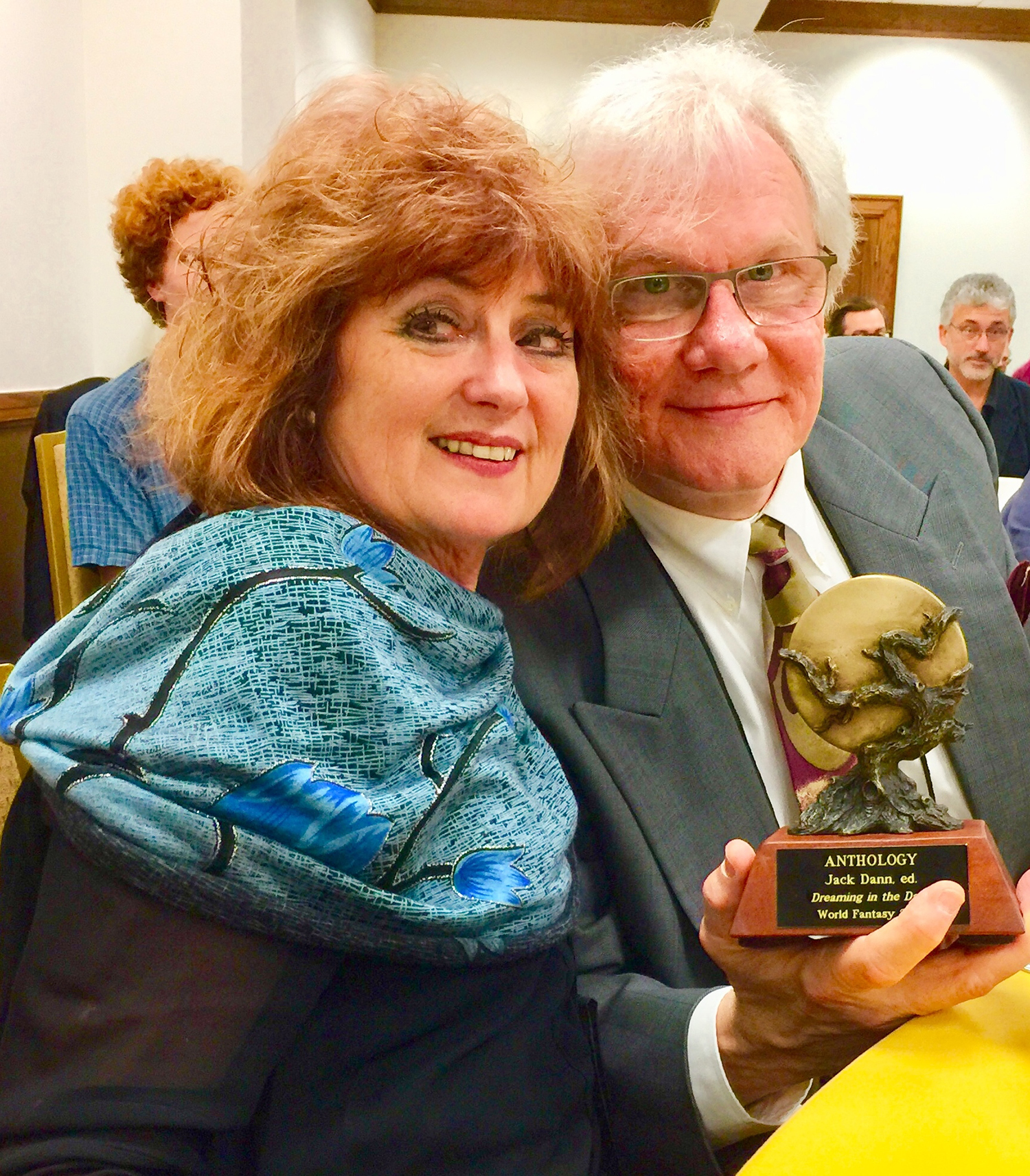 An anthology of Australian science fiction and fantasy stories, edited by University of Queensland graduate and award-winning writer Dr Jack Dann, has taken out a top award at this year's World Fantasy Awards.
Dreaming in the Dark, includes short stories by UQ student Paul Brandon and School of Communication and Arts creative writing academics, Dr Kim Wilkins and Dr Veny Armanno.
Dr Dann has written and edited more than 75 books, including the international bestseller The Memory Cathedral, The Rebel, The Silent, Junction, and The Man Who Melted.
He began studying for his doctorate in 2013 and said he chose UQ because he wanted to work with Dr Wilkins who was also a very successful writer.
"I have known Kim professionally for years  ̶  she's a writer I highly respect and I'd sought her out in the past for inclusion in anthologies I'd edited," he said.
"When I went to university as a young man, I was too immature, too callow to absorb what I was studying, but UQ gave me the opportunity to have a second bite of the cherry.
"Working through the process of a PhD was a way for me to discover the importance, process, and history of the critical aspects of fiction-making, and it allowed me to analyse, integrate, and conceptualise what I've managed to learn about the craft over a period of some 40-plus years as a full-time writer."
This is not Dr Dann's first World Fantasy award, his book Dreaming Down-Under which he co-edited with his wife  ̶  writer Janeen Webb  ̶  won back in 1999.
"Our intention was to promote Australian genre fiction internationally and showcase the extraordinary talent we have in this country," he said.
"This award belongs to the authors  ̶  it's their talent  ̶  I was just lucky enough to be their midwife."
Dr Wilkins said she was delighted that Dreaming in the Dark had won Dr Dann another award.
"The World Fantasy award is one of the most coveted in our field," she said.
"The fact that the anthologist was one of my most rewarding doctoral candidates was an added bonus, however I can't claim credit for how marvellous Jack is  ̶  he's been marvellous for many, many years.
"To see a strong UQ contingent among the contributors has also been particularly gratifying."
Media: Dr Jack Dann, jackmdann@gmail.com; Gillian Ievers, g.ievers@uq.edu.au, 07 3346 1634.