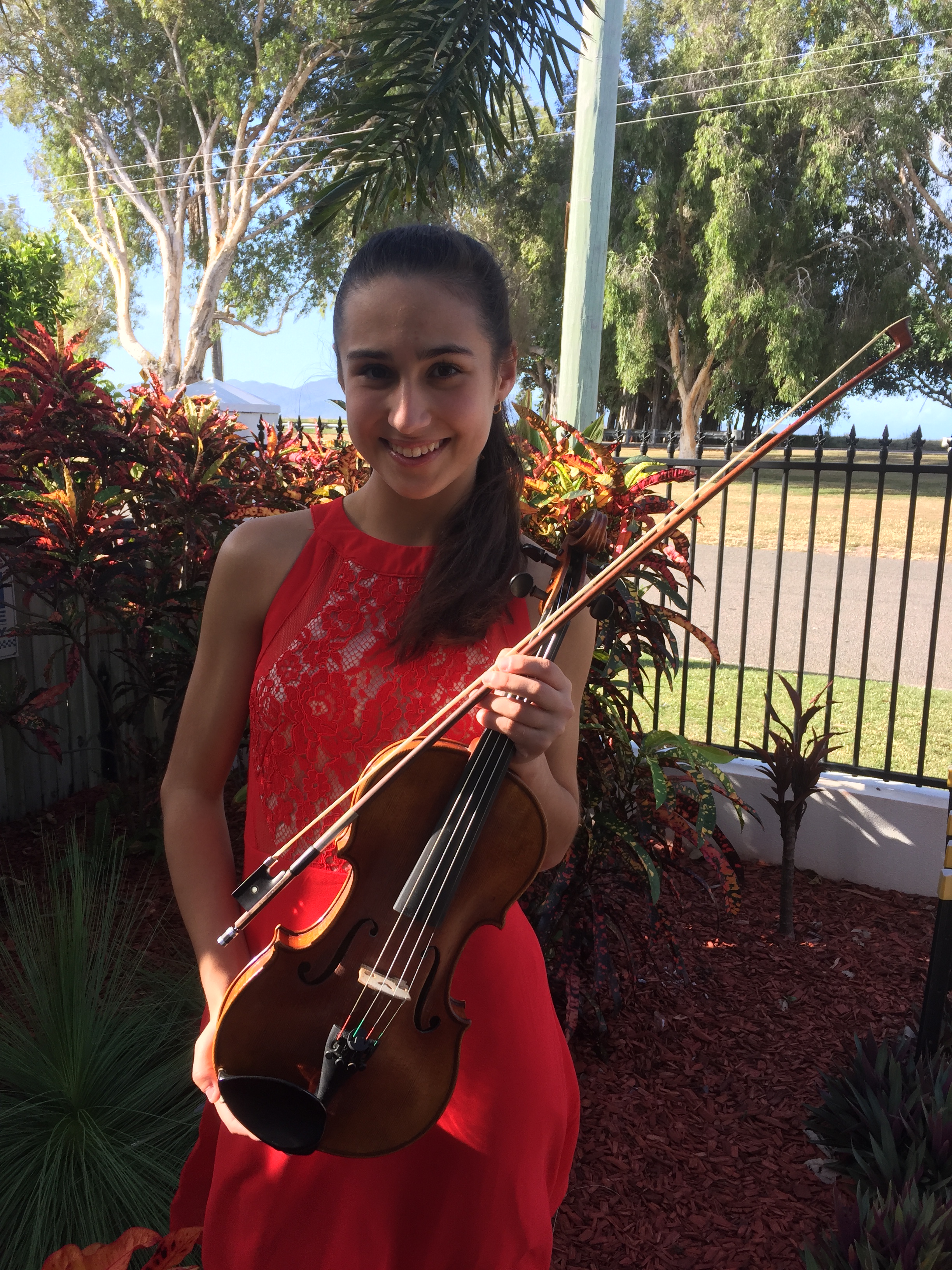 First-year student Elena James has been kicking goals since she began her journey at The University of Queensland earlier this year.
After a competitive audition process, she was named Assistant Concertmaster for UQ's Symphony Orchestra (UQSO) and a 2019 Kinnane Scholar; all before she'd even attended her first lecture.
A Bachelor of Arts (French), (International Relations)/Bachelor of Music (Honours) student, Elena started playing violin at the age of seven and has been actively involved in chamber music ensembles and symphony orchestras both at school and in the wider community ever since.
"My father enjoys classical music and playing the piano and I had always been surrounded by music," Elena said.
Her first memory of playing music was tinkering on her father's piano as a child.
"I was always intrigued by anything that made interesting sounds and I would spend hours pressing the black and white keys."
Bachelor of Music (Honours) Program Convenor Dr Warwick Potter said being the Associate Concertmaster of any orchestra is a phenomenal achievement in its own right.
"The fact that Elena holds this position within UQSO in the first semester of her first year is quite incredible when one considers that the competitive auditions are not only against violinists of older year groups within the BMus (Hons) cohort, but also that UQSO is a UQ wide ensemble," he said.
When it came to choosing a university, Elena she was impressed by the calibre of the teachers and facilities that The University of Queensland had to offer.
"I was also very pleased to find the option of a dual degree. The flexibility of this program was very appealing and made UQ my number one choice," she said.
Elena hopes to play professionally with orchestras around Australia in the future and perhaps even take her music internationally.
"As French is a part of my degree, I would love to play in francophone countries to use both skills simultaneously. 
"I also hope to do a lot of teaching and mentoring to instil a love of classical music in future generations."
Elena said as a musician, she is forever honing and perfecting her craft for appreciative audiences. 
"A musician's reason for being is to provide wholesome entertainment and share our passion with the world. 
"Music is such an integral part of life and it is our job to reinforce its beauty and importance."