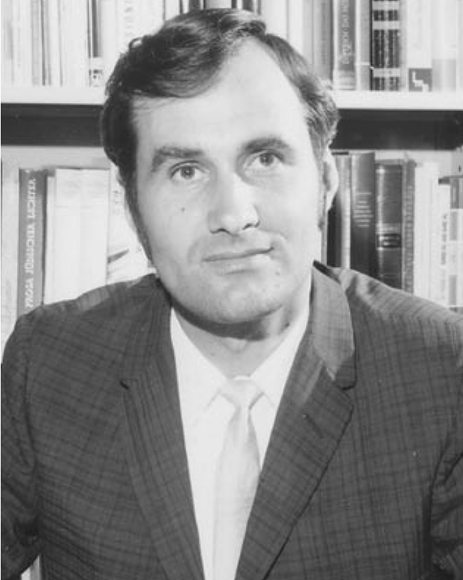 The legacy of languages pioneer Associate Professor Max Brändle will continue to live on at The University of Queensland after his recent passing.
Former director of UQ's Institute of Modern Languages (IML), Dr Brändle developed the institute over 28 years into a diverse, organised and independent body open to the community, until his retirement in 1998.
IML's current director Georgiana Poulter said Dr Brändle was a long-standing community leader who advanced multiculturalism in Queensland.
"Under his leadership, IML established the first commercial ELICOS (English Language Intensive Courses for Overseas Students) centre in Australia that taught English solely to individual, full-fee paying students.
"As Honorary Chairman of Language Services with Expo 88, he observed the impact on tourism and business developments of this international event and it generated great interest in language learning, as well as the need for translation services which IML was able to offer during his directorship," she said.
In 1989 Dr Brändle also became Deputy Director of the Centre for Language Teaching and Research (CLTR) when it merged with IML.
"Dr Brändle's passion for language learning and teaching ensured the longevity of IML and he was influential in the development of new teaching technologies that included more modern and responsive teaching approaches into the 1990s," Ms Poulter said.
While serving as Deputy Director of CLTR and Director of the IML, Dr Brändle also continued to lecture in Translation and Interpreting Studies in the Applied Linguistics Academic Program.
He came to Brisbane in 1961 from Switzerland after completing postgraduate studies at the University of Munich, Germany and University of Florence, Italy.
He then went on to complete his PhD at UQ and became an IML tutor in 1966.
Dr Brändle served as Director of the National Accreditation Authority for Translators and Interpreters (NAATI) from 1977 for 15 years and had a strong influence on IML, which still offers translation and interpreting services today.
In 2003, he received the Medal of the Order of Australia for distinguished commitment to the promotion of multiculturalism as well as the Australian Centenary Medal award.
His service to the Queensland multicultural community has left a lasting impact on generations of migrants for which he was awarded a Queensland Migrant Service Award after being President of the Migrant Welcome Association Queensland for eight years.
Dr Brändle went on to be a successful writer, most notably publishing the book Multicultural Queensland: the people and communities of Queensland, co-authored by Steve A Karas.
"His academic and community contributions to the world were received at every level of society and he was respected for his passion to care and support people from all walks of life," Ms Poulter said.