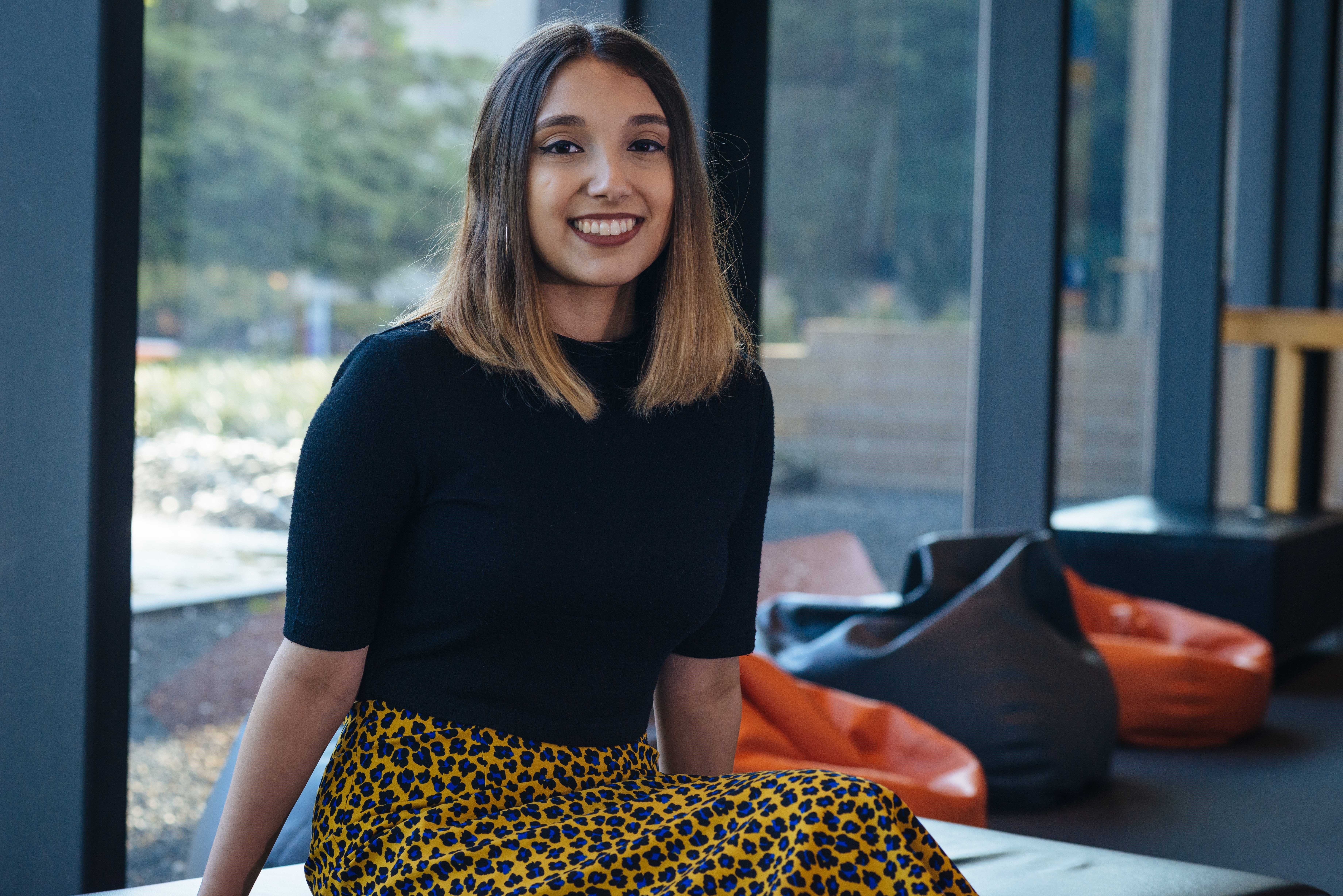 Congratulations to Elena Dias-Jayasinha – this year's recipient of the Paula and Tony Kinnane Art History Scholarship.
Established in 2017 by lifelong lovers of art Paula and Tony Kinnane, this scholarship was created to support students enrolled in Art History undergraduate studies at The University of Queensland.
Elena is in her fourth year of a Bachelor of Advanced Humanities (Honours) program majoring in Art History. She is also studying a concurrent Diploma in Languages majoring in Japanese.
Elena said she was honoured to be awarded with the scholarship.
"Not only will it greatly support my studies at UQ, but interning at the UQ Art Museum will also be invaluable to my learning and future career," she said.
"Once I graduate, I hope to have a career in the visual arts sector, and am particularly interested in curation."
After studying the Art History course Visual Arts Curating and Writing, Elena was selected to curate an exhibition at UQ Art Museum – Music of Spheres.
"Our final piece of assessment involved creating a proposal for a UQ Art Collection-based exhibition, utilising one of the three gallery spaces on the third level of the Art Museum," Elena said. 
"We were told that some exhibition concepts may be selected by the Art Museum to be mounted, and I was thrilled to find out mine was chosen.
"I then worked closely with Curator Anna Briers to develop the concept into an exhibition," she said.
With last year being the fiftieth anniversary of the Apollo 11 Moon landing, outer space was very much on Elena's mind when the idea of Music of Spheres was born.
"I wanted to propose a show that would pique the interests of both humanities and science students," she said.
"I thought about how I could use space as a means to explore some sort of broader concept, and eventually arrived at my initial proposal: an exploration of the dichotomy between fear and curiosity when faced with the unknown, through the lens of outer space."
The initial idea was significantly expanded beyond its original scope of a one-gallery collection show to span three galleries and include selected external loans and a new commission.
Elena also volunteers at the artist-run initiative Outer Space, and is working on an archival project with the Verlie Just Collection.
Applications for the 2021 Paula and Tony Kinnane Art History Scholarship will open in February and close on March 31.
The scholarship is valued at $12,000 per year (for up to four years) and open to new or currently enrolled domestic and international students.
Music of Spheres will open at UQ Art Museum when the world does and will run until 16 January 2021.