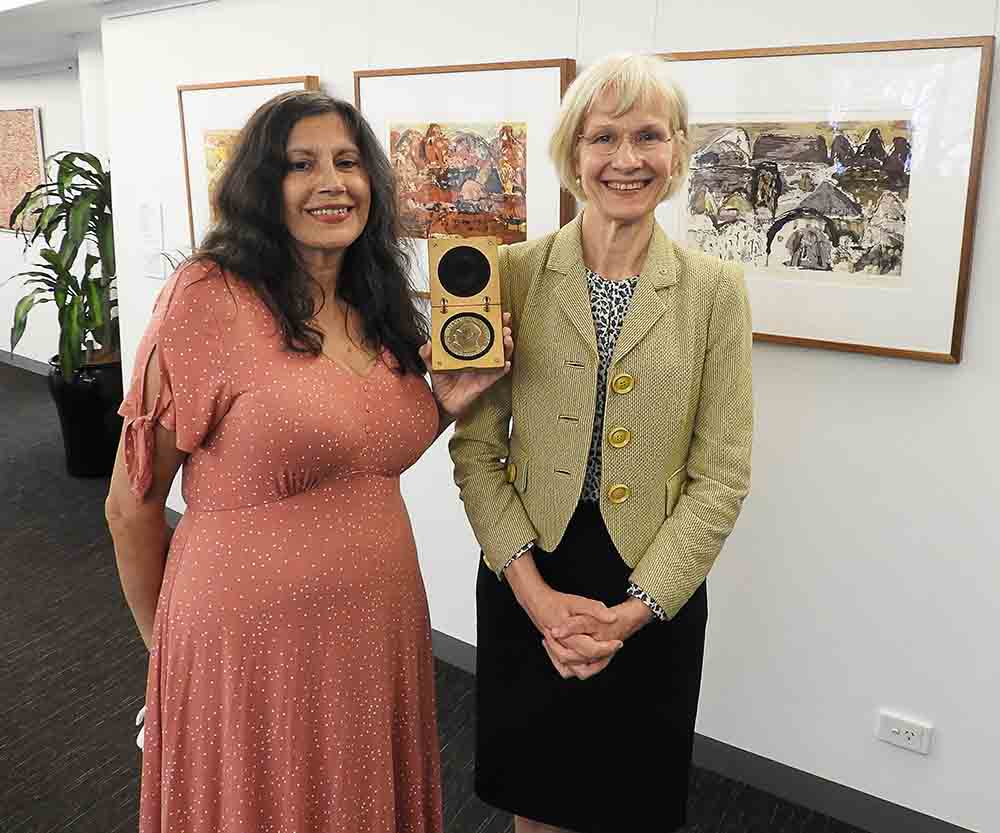 The Nobel Peace Prize medal is currently in Brisbane, under the care of University of Queensland's Dr Marianne Hanson, specialist in nuclear weapons and international security.
Dr Hanson is a Board Member of ICAN (the International Campaign to Abolish Nuclear Weapons), an Australian-born organisation which was awarded the Nobel Peace Prize in 2017 for raising awareness about the dangers of nuclear war.
ICAN was instrumental in creating the United Nations Treaty on the Prohibition of Nuclear Weapons, which entered into force in January this year.
The organisation aims to generate further public support for the treaty and is asking the Australian government to sign this important piece of international law.
Dr Hanson teaches in UQ's School of Political Science and International Studies' peace and conflict programs, and its Rotary Peace Centre, and said being awarded the medal was a major achievement for ICAN.
"It will help to remind people that the dangers of nuclear war are very real," she said.
"There are over 13,000 nuclear weapons still in existence and many of those are far, far, more destructive than the Hiroshima bomb.
"There is also the danger of accidental launch, cyber-attacks, or non-state actors getting hold of a nuclear weapon."
Dr Hanson will be representing ICAN as it urges Queensland City Councils to consider the dangers of nuclear weapons.
"If a nuclear attack is launched, it's cities that will be targeted," she said.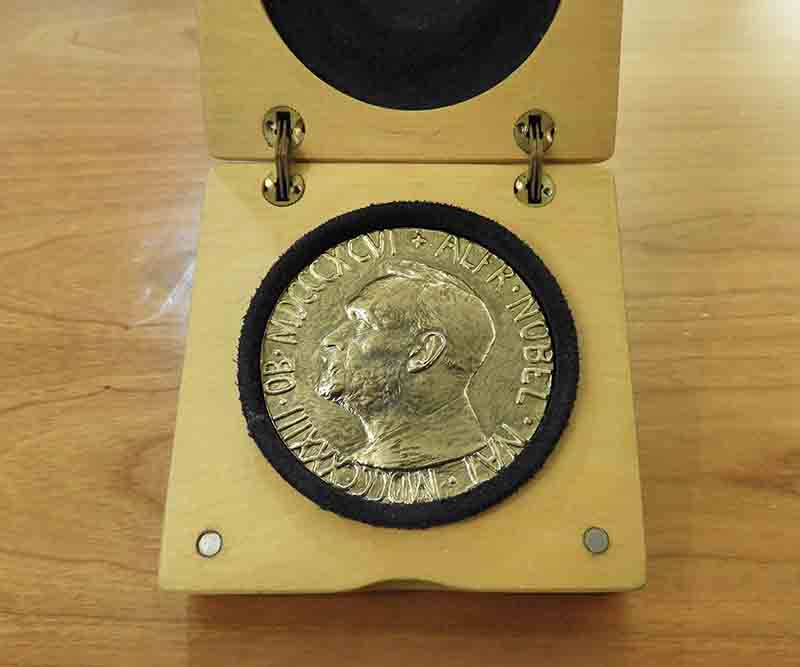 The Nobel medal will make its way to regional Queensland this week, in celebration of Mount Isa City Council's decision to sign the Cities Appeal - a global call for cities and towns to support the UN Treaty.
"There are 35 City Councils in Australia that have already joined, and hundreds internationally, but Mount Isa is the first in Queensland to sign," she said.
Dr Hanson noted that although ICAN received the Nobel Peace Prize, the organisation knows that much more work has to be done.
"The UN treaty, which prohibits the use, production and stockpiling of nuclear weapons, lays the foundation for their total elimination," she said.
"To have a phased, balanced and fully monitored process in place to get rid of nuclear weapons globally is what we are aiming to achieve.
"The process is something that will take years, but the treaty has an important de-legitimising  purpose, and having it in place is a very powerful statement," Dr Hanson said.
So far, 86 countries have signed the prohibition treaty; it is hoped that the Cities Appeal will help to grow those numbers.