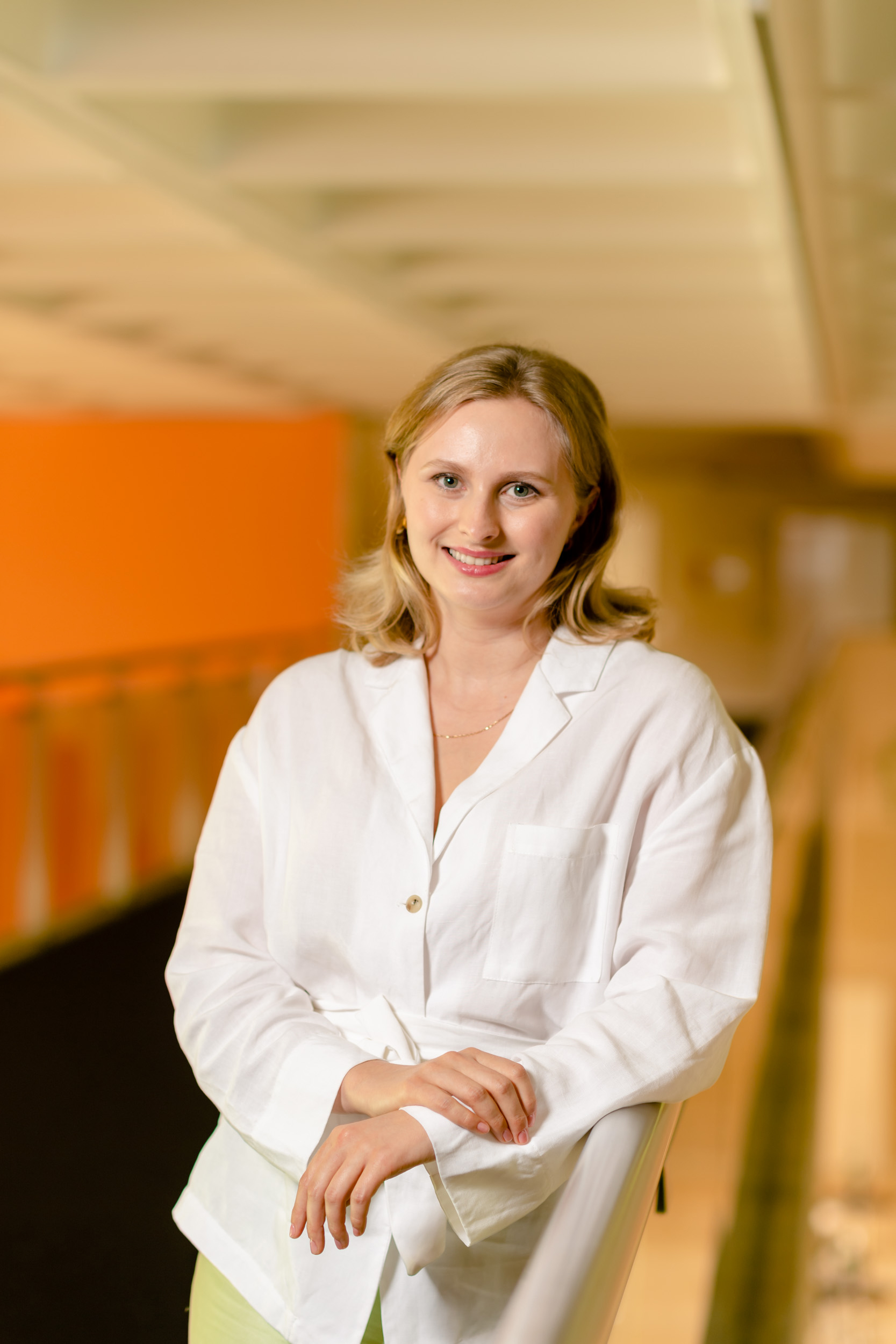 Bachelor of Arts (Honours) alumnus Sophie Rose has been recognised as one of Australia's leaders of the future after receiving the first ever Quentin Bryce John Monash Scholarship.
Currently working as Assistant Curator, International Art, at the Queensland Art Gallery, Gallery of Modern Art (QAGOMA), Ms Rose joins 17 recipients (including two other UQ alumni) awarded in the 2022 General Sir John Monash Scholarship round.
Hailed as Australia's most prestigious postgraduate overseas study program, scholarship recipients demonstrate excellence in their field, leadership ability and a vision to deliver a positive impact for the benefit of Australia.
Since joining QAGOMA, Ms Rose has helped realise several exhibitions of contemporary and historical art, including 'Water' (2019-20), 'Revelations' (2020-21) and most recently, 'European Masterpieces from the Metropolitan Museum of Art' (2021).
Graduating with 1st Class Honours in Art History from The University of Queensland, she is a regular contributor to Art Asia Pacific magazine, and reviews exhibitions in Brisbane and internationally. She was also awarded a University Medal in 2018.
Ms Rose is passionate about the responsibilities of public art institutions and hopes to find new ways of engaging the civic sphere through using her scholarship to support a Master of Arts at the Center of Curatorial Studies, Bard College.
Among her interests are the exchanges between art and architecture, contemporary photography, and new approaches to materiality in art history.
Now in its 20th year, the General Sir John Monash Foundation has given unrivaled academic opportunities to the best and brightest young minds in Australia, having already offered 233 scholarships since it began awarding them in 2003.
The Quentin Bryce John Monash Scholarship was made possible through a gift from Tim Fairfax, who funded this special scholarship. Mr Fairfax chose to name this Scholarship in honour of Dame Quentin Bryce AD CVO, the first female Governor General of Australia and an exemplar of great leadership.
Chairman of the General Sir John Monash Foundation, Jillian Segal AM said she was sure that this year's scholars will fulfil the great expectations we all have of them.
"We are thrilled to welcome another wonderful cohort of diverse and talented scholars responding to current issues of climate change and health in particular, as well of course valued specialties in law, education, business and the arts."
About the General Sir John Monash Foundation:
The General Sir John Monash Foundation is an organisation established to raise funds for, and to administer, Australia's own postgraduate scholarships - the John Monash Scholarships - to foster leadership, expertise and international networks, as well as build Australia's capabilities for the future.
The John Monash Scholarships are amongst the most important postgraduate scholarships currently available in Australia and are awarded to outstanding Australians who demonstrate remarkable qualities of leadership.