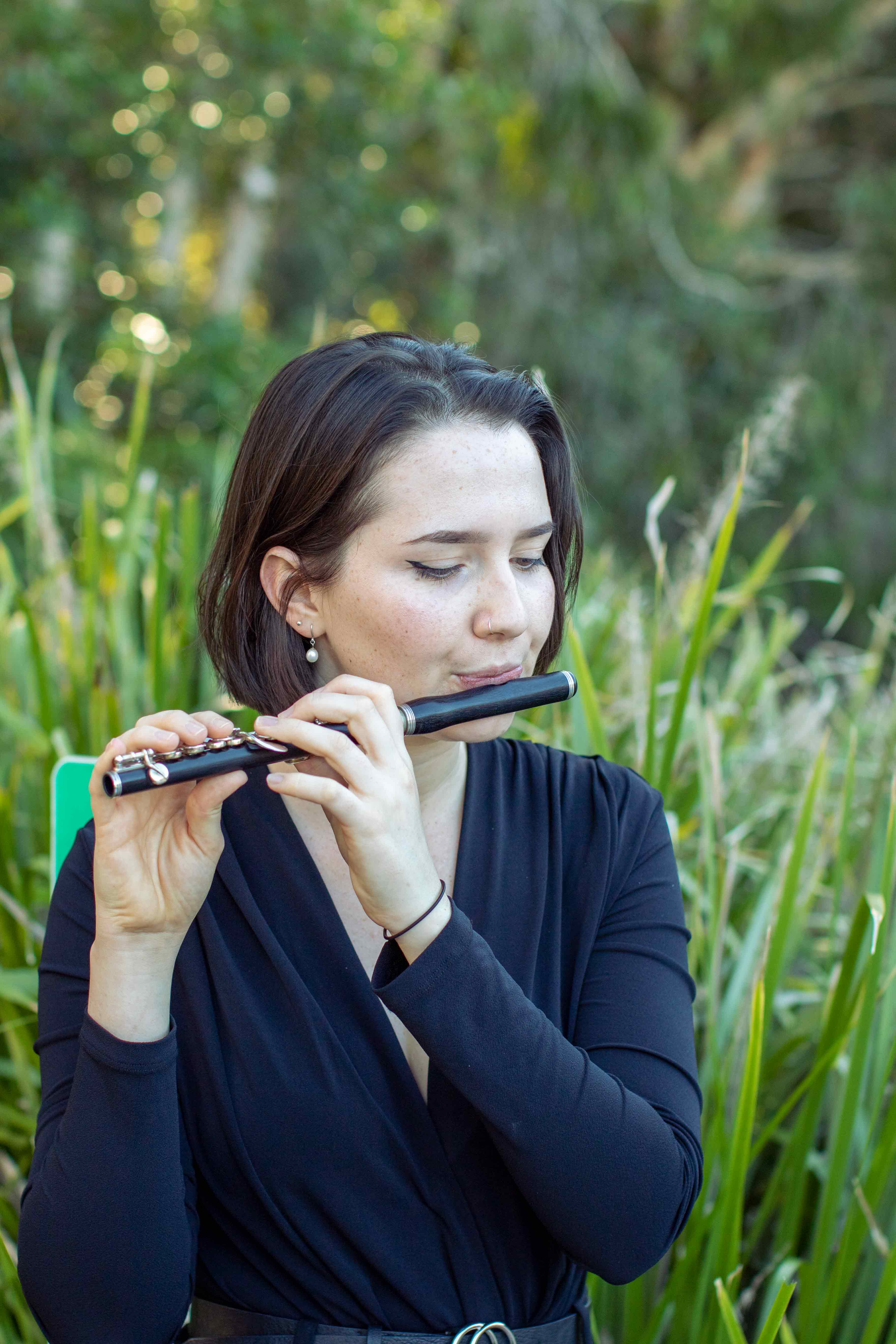 Following a competitive application process, the UQ School of Music's affiliate collective Dots+Loops have introduced their 2021 Performance Fellows violinist Claire Litwinowicz, flautist Ella Kay-Butterworth and pianists Isobel Cumpston, Jake Amy, and 2021-22 Composition Fellow composer and flautist Jen Hankin "The Emerald Ruby".
Dots+Loops annual Fellowship Programs is a platform that allows emerging artists of all genres and disciplines to explore creating works that adventure beyond traditional art forms.
Centred around the Dots+Loops Fellowship Residency Week, (held in Brisbane each December in the lead up to Dots+Loops' annual festival Nonstop), the Fellowship Program combines bespoke mentoring, workshops and seminars, collaboration opportunities, and networking and professional development with artistic and industry mentors, culminating in performances alongside their mentors at Nonstop.
Now in its fourth year, the Performance Fellowship is a week-long residency program for four emerging performers, led in 2021 by Madeleine Cocolas and Expo 88 (aka Luke Cuerel), and coordinated by violinist and Dots+Loops Co-Director Flora Wong.
Working directly alongside their mentors, Claire, Ella, Isobel, and Jake will create two new sets of live music to be premiered on 12 December 2021 at Dots+Loops Nonstop, developed together through various workshops and exercises, challenging Fellows to work collaboratively and explore new approaches to music making.