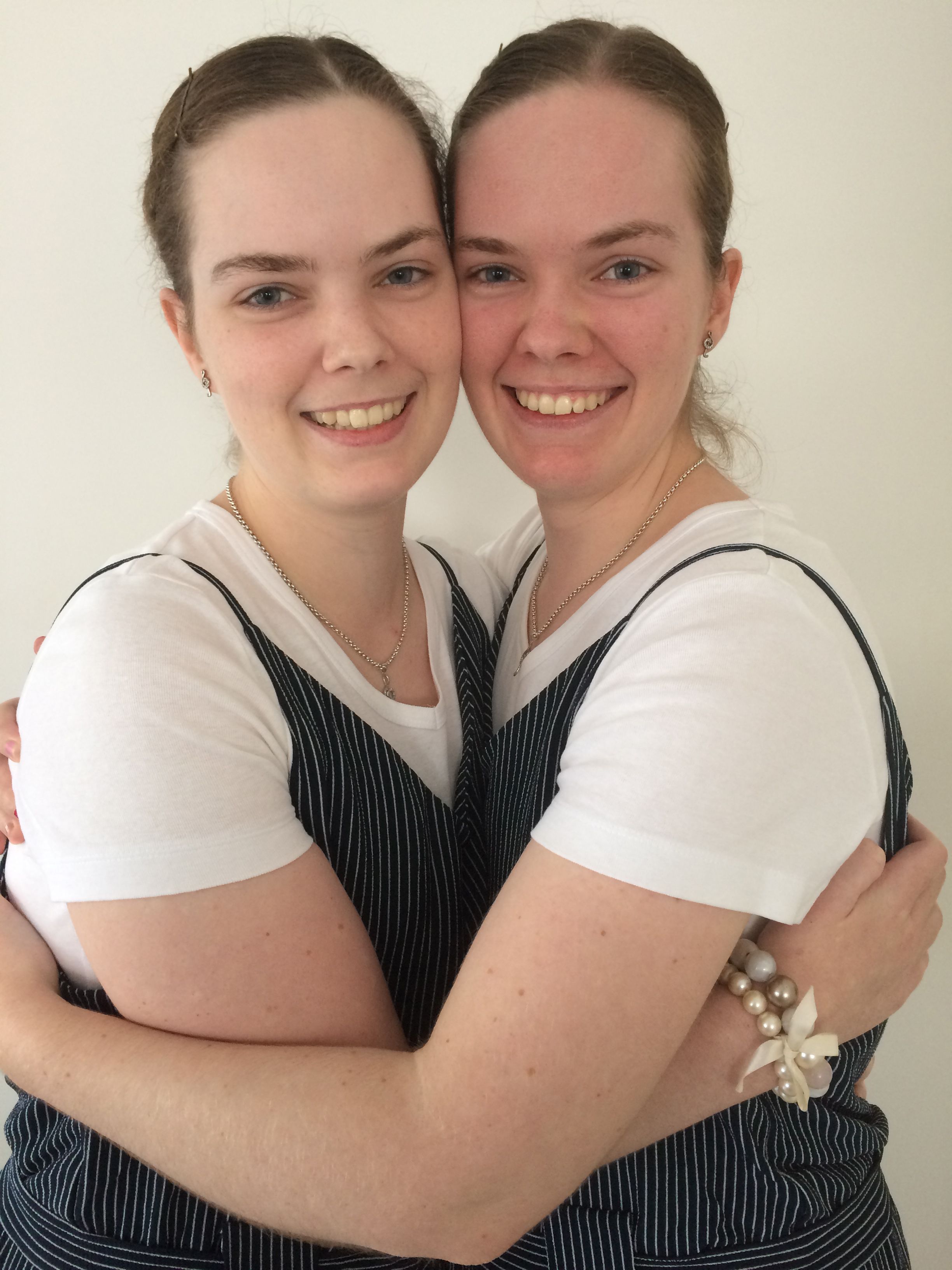 Identical twins Catherine and Elizabeth Vandeleur have more in common than just their looks and birth date –they also chose the same career.
Graduating from The University of Queensland with a Bachelor of Education (Primary) (Honours), this dynamic duo decided their dream at the tender age of six.
Catherine said much of their childhood was spent playing 'teachers' with family and friends and sometimes even imaginary students.
"As we got older, we moved from imaginative play to real life practice, but always felt a sense of belonging when becoming a teacher," she said.
"We get such a thrill from working with young children and seeing their 'lightbulb' moments as they expand their minds.
"It is a special feeling knowing the hard work you have put in to helping that student has led them to success."
Elizabeth said they'd always been surrounded by great teachers and role models; both in their family and in their early years at school.
"Growing up as identical twins we have always had a very strong and close relationship, so it was a given that we would follow the same career path," she said.
Being part of a team had many benefits when it came to study, including always having someone to brainstorm ideas with and engage in conceptual discussions.
It did however bring with it some challenges, mainly in terms of creating unique work, given the twins think in a very similar way.
"We would forever be accusing each other of stealing our 'good ideas', leading to a banter of who came up with the idea first," Elizabeth said.
"But this only strengthened our thinking processes by encouraging us to create a depth of ideas, enough for us both to draw upon."
COVID-19 created some obstacles when it came to teaching placements, with many schools switching to home learning.
However, Catherine and Elizabeth embraced the challenge, choosing to see the positives.
"Lockdown encouraged us to think of alternate teaching methods rather than rely on the traditional abundance of physical resources," Catherine said.
"We were fortunate enough to have the opportunity to complete some pracs with distance education schools, and these experiences enlightened us to the many flexible learning environments that further knowledge and encourage independent learning."
Elizabeth said educators were exposed to various digital resources like teacher-focused websites, interactive games and online activities, and was confident this would make them both better teachers.
"We will be able to integrate learning, be more resourceful in the classroom and have different avenues to draw upon to support students' learning needs, interests and development towards the ever-changing digital age," she said.
Now that their studies are complete, the Misses Vandeleur are keen to put their learning to good use, applying for jobs as primary teachers next year at the start what they hope will be a long and rewarding career.