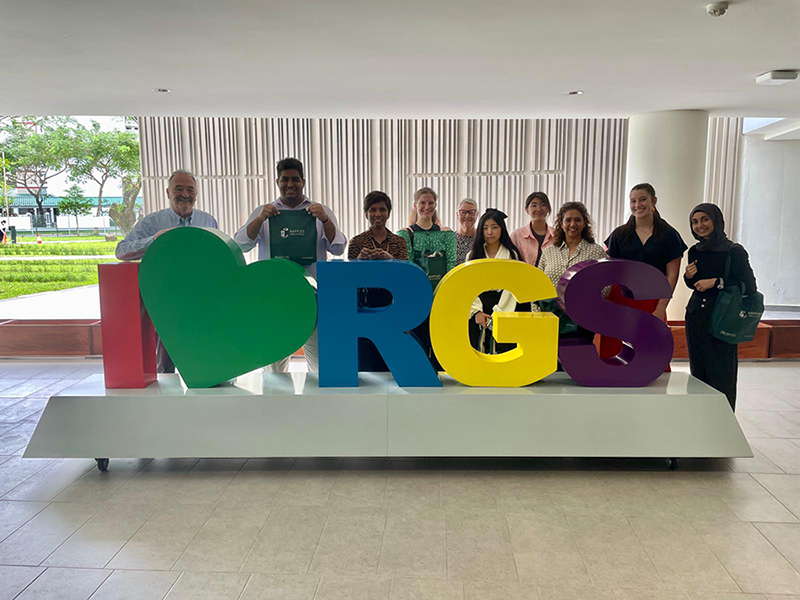 Six University of Queensland students travelled to Singapore recently to gain global educational leadership experience as part of the federal government's New Colombo Plan (NCP) Mobility program.

This immersive, cultural experience allowed students to observe and interact with educational providers in various contexts as part of their international field experience course (EDUC2017).

Academics in UQ's School of Education, Suraiya Hameed, Liz Edward and Tisha Morrell were thrilled to partner with the National Institute of Education (NIE), the Singapore Art Museum, the Art and Science Museum, the National Art Gallery and partner schools (SOTA, Raffles Girls secondary and SJI International) to offer students this global experience. 

Dr Hameed said the trip allowed students to develop an understanding of Singaporean history, culture, and heritage. 

"They were able to identify key similarities and differences between Australian and Singaporean curriculum, technology, support structure for the needs of children/adolescents, assessment, and instructional practices," she said.

"As a former Singaporean educator and school leader, I was able to share with these students not only the changes and innovations within the Singapore schooling system but the rich diversity, culture and heritage that I am very proud of."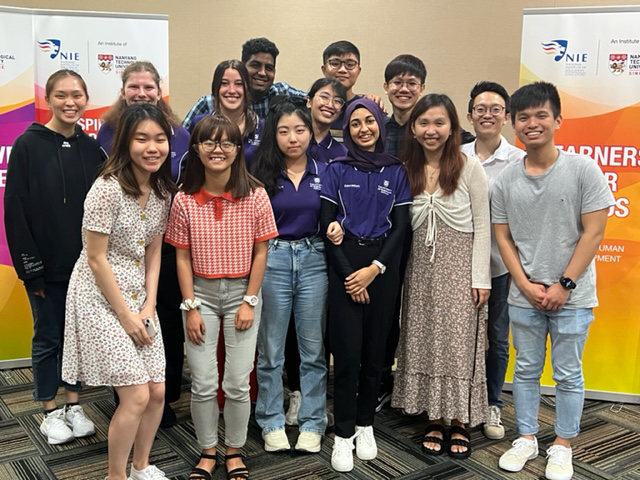 Students were encouraged to engage in professional dialogue with local educators in Singapore and study current practices. They were then asked to reflect on their experiences and refine and develop ideas for future teaching practice.

Participating student Rachael Paech said the experience was amazing and eye-opening to how Singapore supports all the diverse cultures it has to offer. 

"Not only did I enjoy exploring Singapore, I also enjoyed learning about the schooling systems and just how much more difficult they are compared to Australian systems. 

"It has really highlighted to me just how important teaching is and has given me another passion to educate the upcoming generation," she said.

Yi Han also participated in the experience and was thankful she embraced the opportunity, which was part of an elective course in the UQ summer semester:

"This trip not only provided the most immersing cultural experience but also unique insights into the education and professional management at some of the best schools in Singapore," she said.

"Where else do you get the experience of having school principals and heads of department enthusiastically discussing with you their innovative ideas on the merging and development of Singaporean and Australian education?" 

As an aspiring international teacher, participant Elizabeth Cook said the experience really opened her perspective on teaching and helped her learn more about the inner systems of schools, building connections with the teachers and preservice teachers of Singapore. 

UQ Education Head of School Professor Tisha Morrell said the trip was very valuable.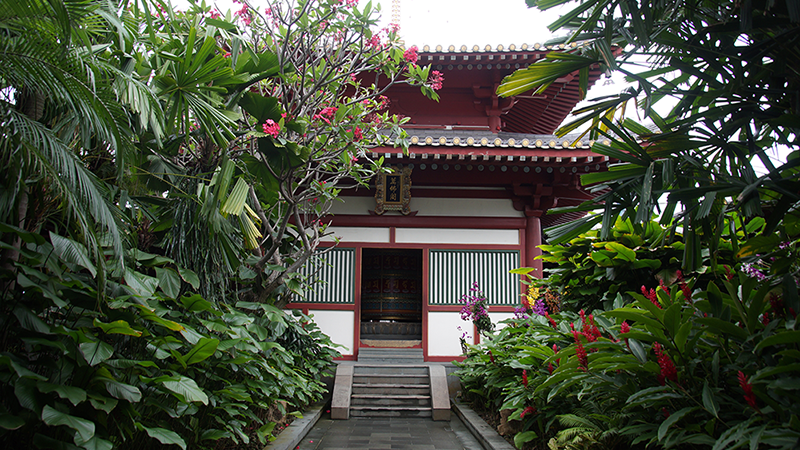 "It provided students with an international experience to not only strengthen their cultural competence but to discover the similarities in teacher preparation internationally and the interplay of context with education in K-12 systems," she said.

The students (Anna Yamin, Jaafar Jabur and Mavis Chua) echoed positive experiences from the program.

"The Global Leaders in Education program was extremely insightful, inspiring, and a truly one-of-a-kind experience."

"We had an amazing time experiencing the culture, food and colour of Singapore while gaining credit towards our undergraduate course." 

Undergraduate students who want an international experience as part of their initial teacher education degree will be offered a similar opportunity in 2024.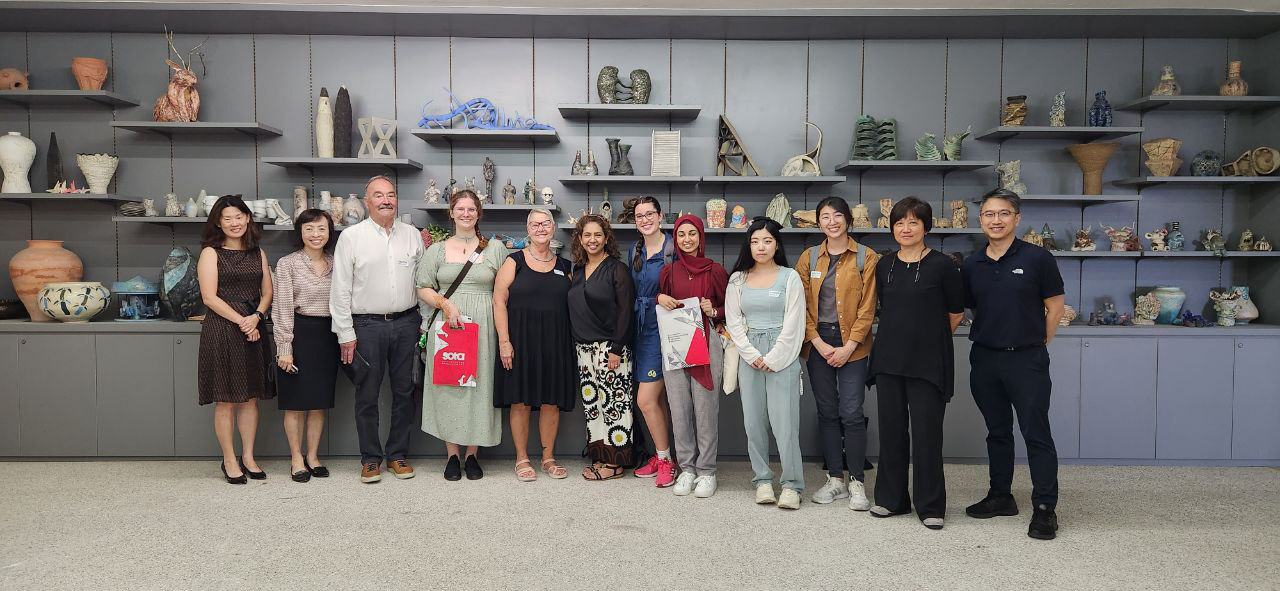 The NCP mobility guidelines offer scholarships to support this opportunity; conditions apply. For future enquires contact ncp.education@uq.edu.au