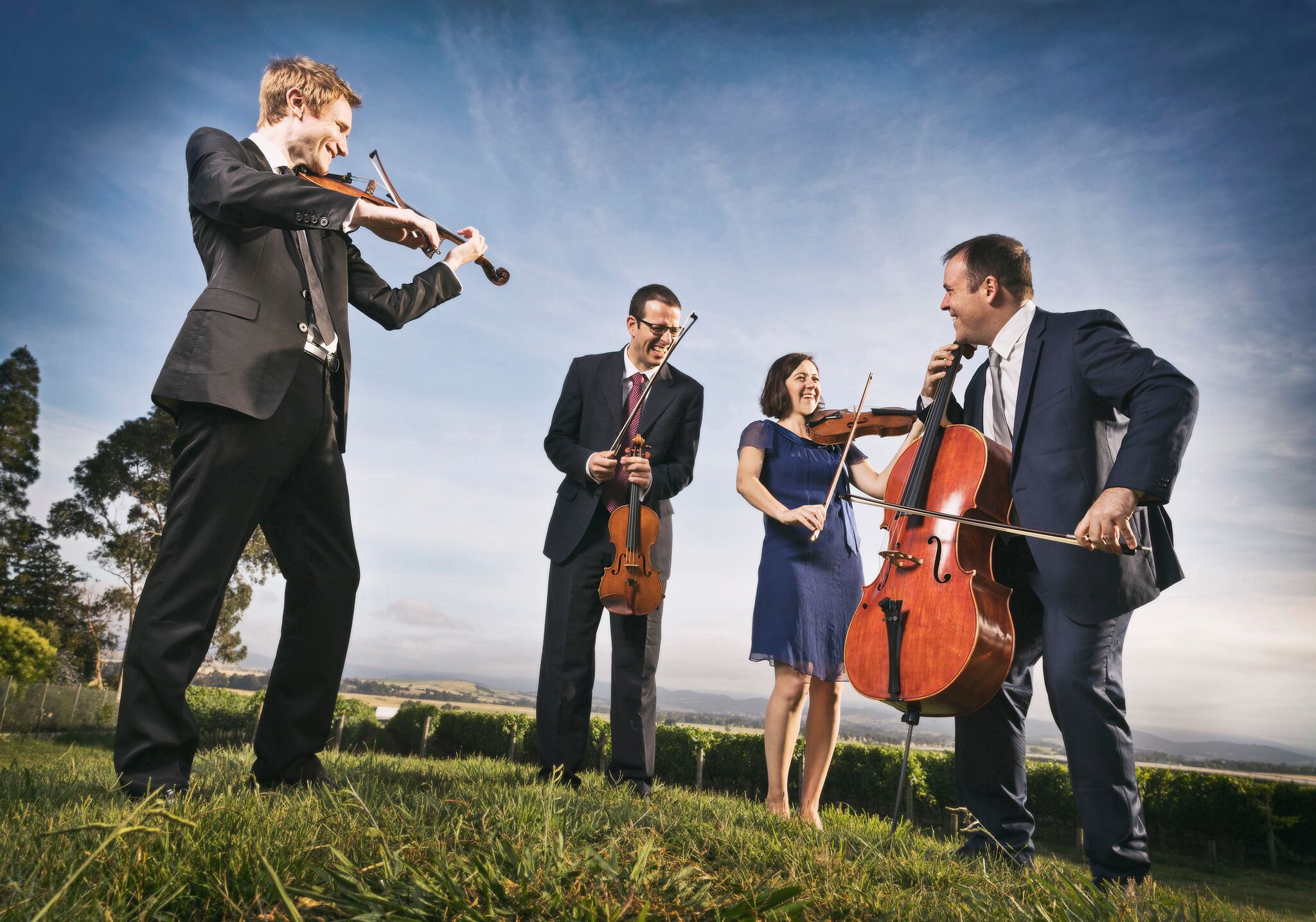 The University of Queensland's ensemble in residence, the Tinalley String Quartet have released their second album Mendelssohn: String Quartets Nos. 1 & 2 on the Decca/ Universal label.
Featuring UQ performance fellows Associate Professor Adam Chalabi as first violinist and Patrick Murphy as cellist, the CD showcases Mendelssohn's first two string quartets and a collaboration with soprano Greta Bradman on a selection of songs by Mendelssohn, arranged for soprano and string quartet by Calvin Bowman.
Their current release marks the beginning of Tinalley's first 'cycle', which features Mendelssohn's complete string quartet and quintet repertoire that the ensemble plan to record by the end of 2020.
Founding member of the quartet second violinist Lerida Delbridge said she was honoured to be associated with an esteemed institution such as The University of Queensland.
"Not only does the The University of Queensland recognise the cultural value of engaging a resident ensemble, but it is championing music performance in a unique, vibrant and enriching way, trail-blazing a new artistic culture inside academia," she said.
Tinalley will be presenting music from the new album at high profile performances later this year.
Concerts will take place at the UQ Art museum (27 February), The Nickson Room (28 February) and Customs House (3 March), in addition to Sydney performances taking place in partnership with the Sydney International Piano Competition.
They will also be featured at the Queensland, Tyalgum and Hunter Valley Music Festivals and in early October will spend a week at Ukaria in South Australia recording the next instalment of the Mendelssohn series.
The Tinalley Quartet has produced two major albums in recent years prior to their current CD. Their 2014 release on the Move record label featured three Haydn String Quartets from his opus 20.
This disc was recorded during a residence at the Banff Centre for the Arts in Canada and was critically acclaimed worldwide, including a nomination as recommended listening in the September 2014 edition of Strad magazine.
The Quartet's second major CD was released last year in their first partnership with Decca/Universal records, featuring the quartets of Ravel and Debussy.
To hear more from the Tinalley String Quartet, watch their video.