Congratulations to our five HASS recipients of this year's UQ Alumni Awards!
Each year, The University of Queensland celebrates the diverse achievements of our alumni with a suite of alumni awards.
These awards recognise the achievements of alumni who have accomplished outstanding success in their fields and made exemplary contributions to their community.
UQ Alumnus of the Year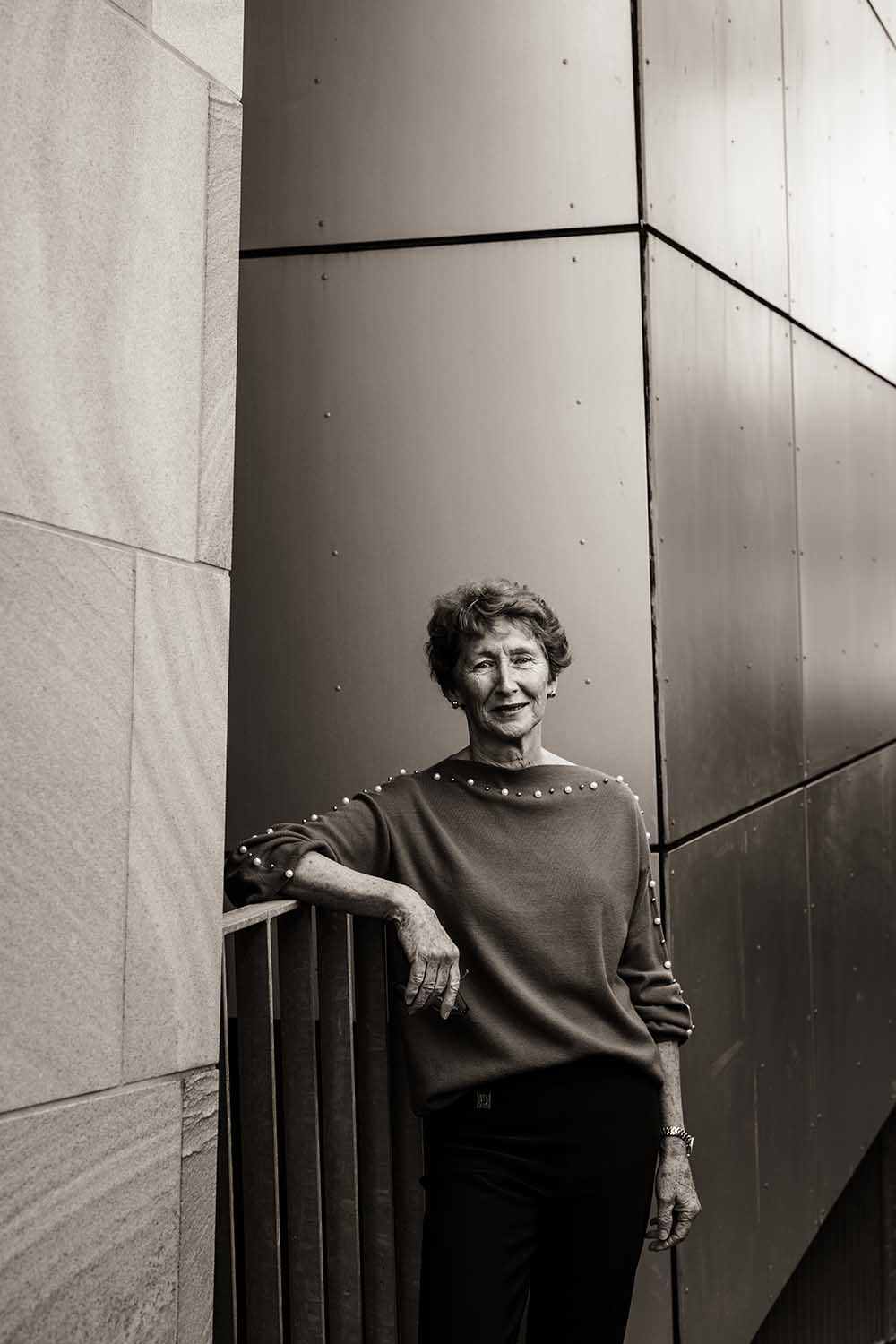 Caroline Frazer
Master of Educational Studies - 1997
UQ Alumnus of the Year was awarded to Ms Frazer for her commitment to improving the lives of so many Australians through advocacy and philanthropic work.
Caroline Frazer is a world-renowned philanthropist and Co-chair of Not If, When – the Campaign to Create Change. Ms Frazer was integral to the mobilisation of UQ's community and the achievement of ambitious fundraising targets, making tertiary education an attainable goal for generations of students. Her support and advocacy at UQ and beyond have had an incredible impact on Queensland and the nation.
"A well-educated community is critical because a well-educated community is much more likely to make good, rational decisions.
"The more people in the community who know that there are ways to support students and help build a better educated society, the better," Ms Frazer said.
Vice-Chancellor's Alumni Excellence Award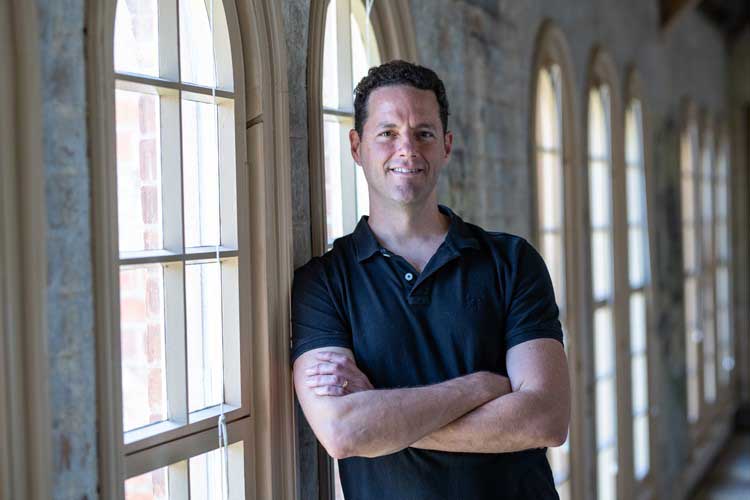 Simon Hewett
Bachelor of Music (Honours) - 1997
A Vice-Chancellor's Alumni Excellence Award was awarded to Mr Hewett for his leadership and generosity in building opportunities for young Queensland musicians, and for commitment to the UQ community.
Currently the Music Director of the Queensland Youth Orchestra, Mr Hewett continues to serve in the role of Principal Conductor with the Hamburg Ballet in Germany and as Principal Guest Conductor at the Canberra Symphony Orchestra for 2021.
In 2020, Mr Hewett and his wife Maria initiated with others the Berlin Residency Award, which provides a UQ graduate student with accommodation as well as research and living expenses.
Mr Hewett said while at UQ he was supported by generous academic staff, and he was happy to now be able to pay it forward.
"While I was an undergraduate student, the Dean and Head of School of Music, Malcolm Gillies AM, was a hugely important mentor and influence for me.
"I love classical music, and I wanted to be making music in some way every day. It didn't occur to me to do anything else," Mr Hewett said.
---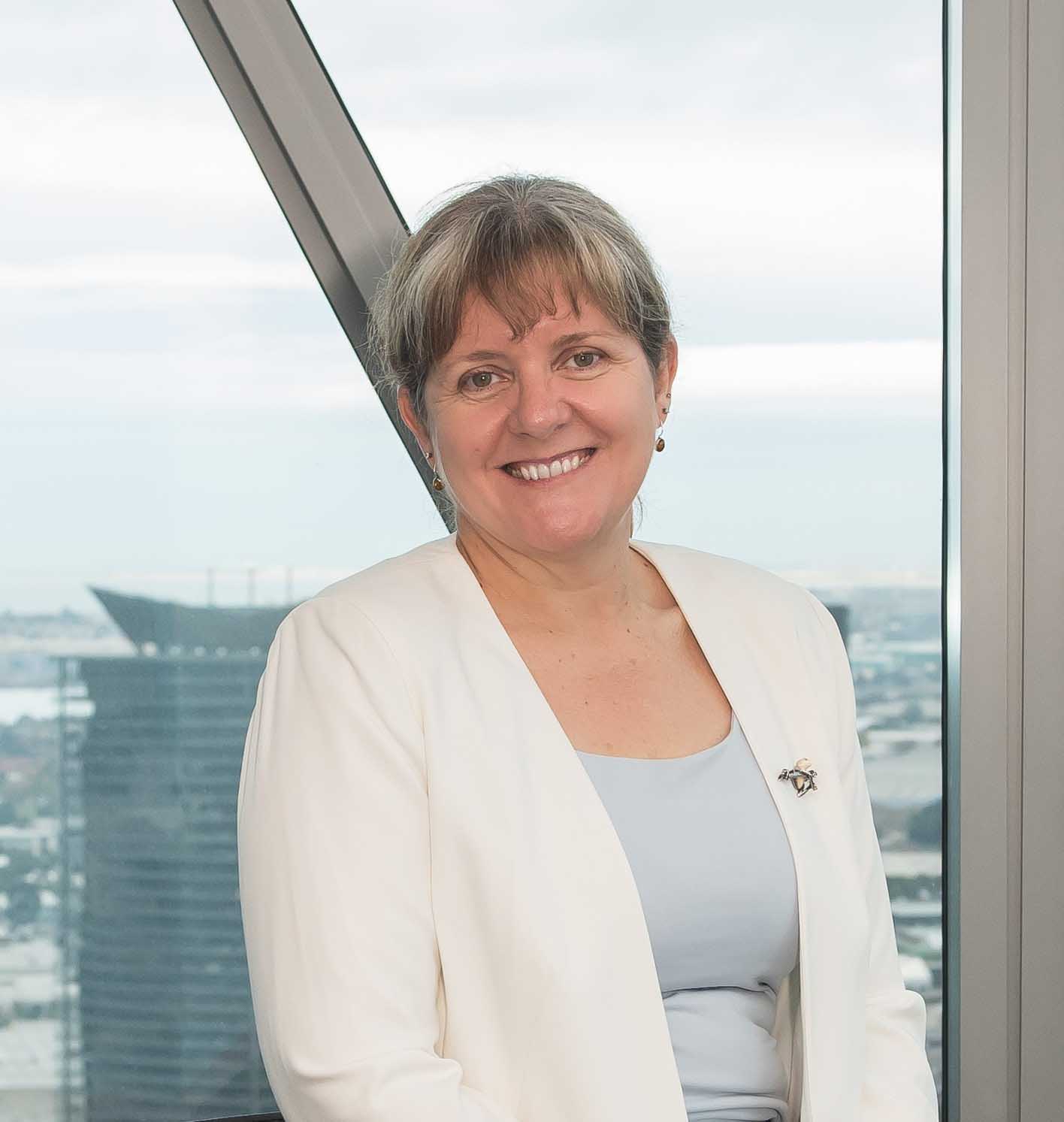 Marguerite Evans-Galea 
Graduate Diploma in Science 1994; Bachelor of Science 1992;
Bachelor of Music - 1992
A Vice-Chancellor's Alumni Excellence Award was awarded to Dr Marguerite Evans-Galea AM for outstanding leadership in the field of science and for her commitment to advancing the role of women in STEMM.
Dr Evans-Galea is internationally recognised as a leading scientist and advocate for women in STEMM. Her authentic leadership has played a major role in driving positive change for STEMM students and professionals in Australia, transforming opportunities available to women and early to mid-career researchers.
She is cofounder and CEO of Women in STEMM Australia; a non-profit organisation that connects women in science across every professional sector at a national level. Dr Evans-Galea is also IMNIS Executive Director of the Australian Academy of Technology and Engineering.
"We are facing incredible challenges that will impact our planet and our lives. To devise the best solutions to these complex problems, we need to consider every possibility, every angle, from everyone. Women make up half of Australia's population, and their voice is needed to secure our success," Dr Evans-Galea said.
Distinguished Young Alumni Awards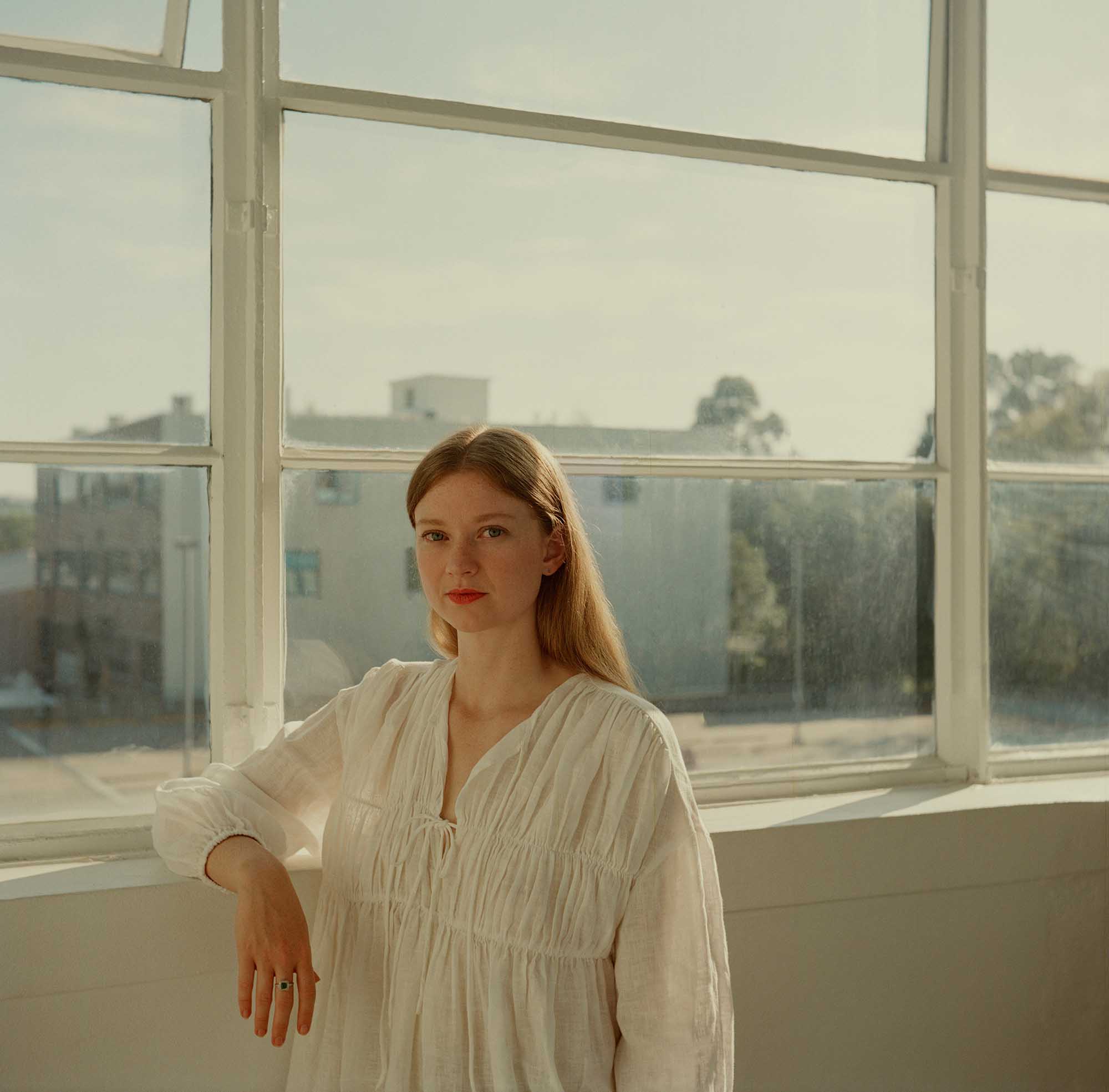 Bri Lee
Bachelor of Arts 2014; Bachelor of Laws (Hons) 2014; Master of Philosophy - 2020
A Distinguished Young Alumni Award was awarded to Ms Lee for her advocacy for survivors of sexual assault and for law reform, and exceptional achievements as an author.
Bri Lee is an author, editor, freelance writer, speaker, researcher, qualified (though non-practicing) lawyer, and PhD candidate.
She is one of Australia's most impressive rising literary talents and a leading voice for reform of Australia's consent and sexual assault laws. She turned her journey as a young associate to a Queensland judge, and the childhood trauma that this experience forced her to revisit, into the award-winning memoir Eggshell Skull.
Ms Lee was awarded the 2019 Ned Kelly Award for True Crime, the 2019 Davitt Award for Best Debut True Crime Book, and Biography of the year at the 2019 Australian Book Industry Awards. Ms Lee's novel, Who Gets to be Smart, is also longlisted for the Nib Award for research in writing.
"I have received countless messages from people who have read one of my books then made real change in their lives. There is no more satisfying feeling than knowing your work is having an impact like that," Ms Lee said.
Colleges' UQ Alumni Award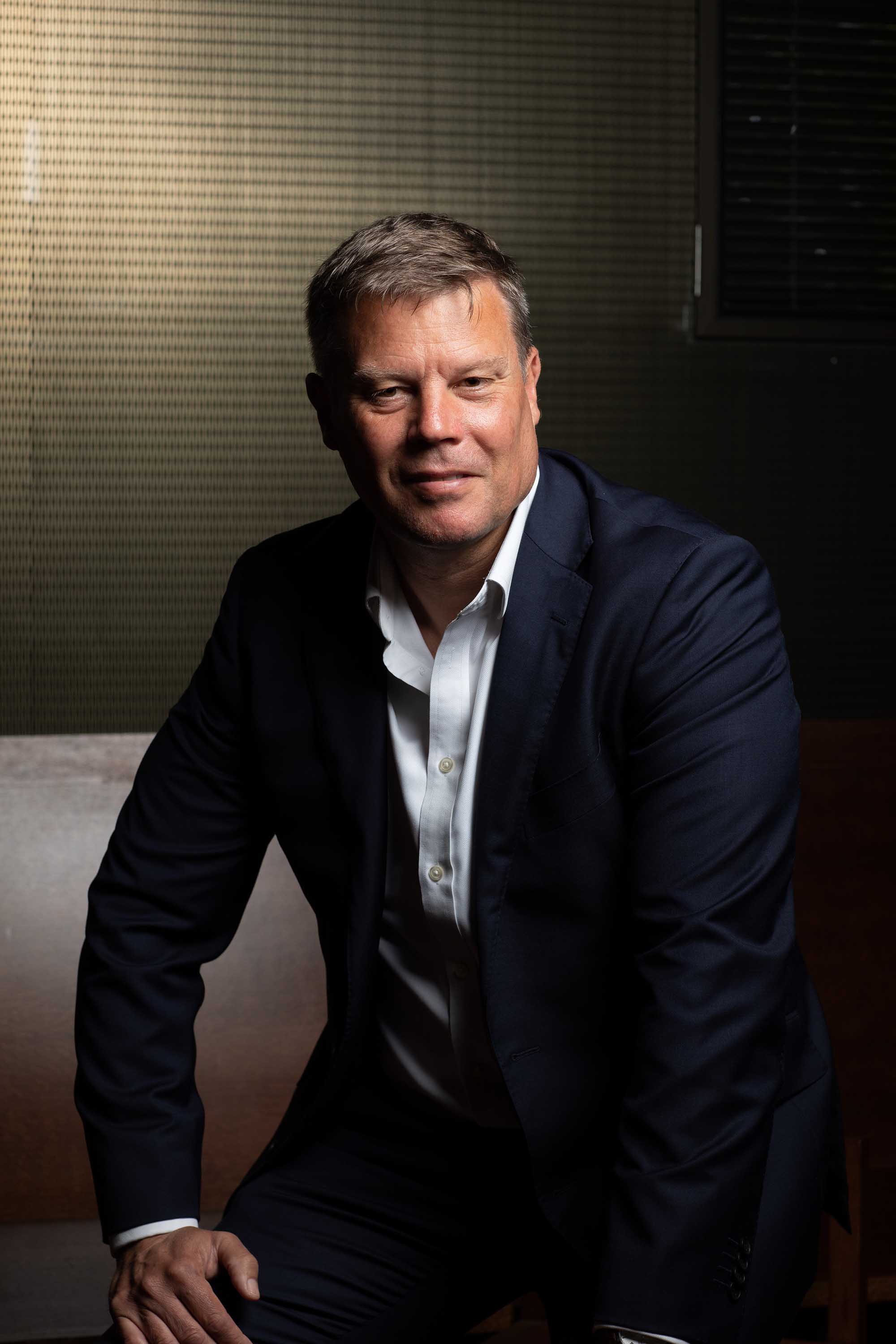 Scott Young
Bachelor of Arts 1987;
Graduate Certificate in Executive Leadership 2017 – King's College
A Colleges' UQ Alumni Award was awarded to Mr Young for outstanding contributions to the international sporting community and commitment to improving University life at King's College.
Scott Young attended King's College in 1984 to 1986 and since then, has spent time on the College Council and as Chair of the Foundation Advisory Committee.
Mr Young is a highly experienced business and sports leader and former international rugby union referee. He has worked in the corporate, sporting, educational sectors and at Yalari, a not-for-profit that offers secondary school boarding educational scholarships to Indigenous children from remote, rural and regional communities.
"To live on campus at King's College was the ultimate – the college environment is a springboard to success given the culture, sport, and friendship it stands for.
"During my time travelling the world I was fortunate to visit many countries where I witnessed how a good education can transform a young person's future. I became passionate about charitable work that helped young people achieve their dreams," Mr Young said.
---
Read more about the journeys of our five HASS UQ Alumni Award winners as well as all our winners UQ wide.