Bachelor of International Studies
Understanding your Bachelor International Studies Program
The information below explains some of the terms used and the requirements of your Bachelor of International Studies (BIntSt) program.
Programs, Courses and Units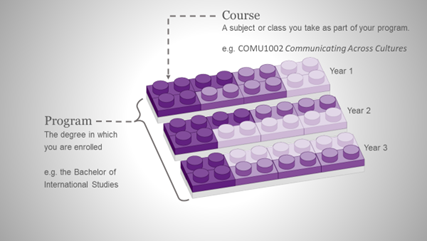 At UQ we refer to your degree as a program and a subject as a course. 
---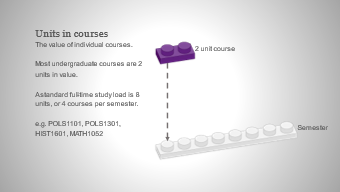 Courses
Most UQ courses are 2 units in value.
If you are a full-time student you will undertake 8 units (4 courses) each semester.
---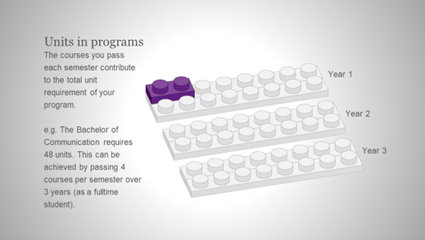 Units
To complete the International Studies program you must successfully complete 48 units, which usually equates to 24 courses.
As you progress you will complete courses at Level 1, Level 2 and then Level 3.
---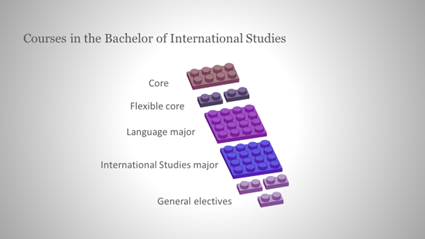 In order to complete Bachelor of International Studies program you must complete 48 units comprised of:
6 units of core courses
4 units of flexible core courses
16 units of a language major
16 units of an international studies major
6 units of general electives
---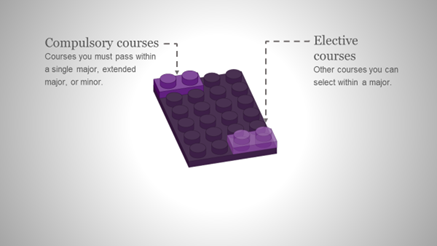 Within your major, there are compulsory courses, which you must pass to complete your major, and electives courses, which you can select to form the rest of your major.
---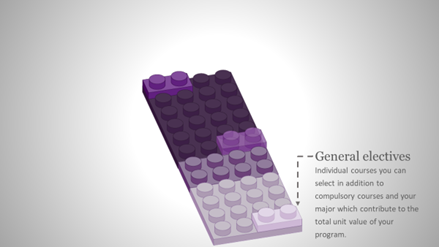 The final element to your degree is general electives. These are individual courses of your choice that can be selected from the BIntStudies course list or other undergraduate course list.
---
Make sure to read the program requirements to ensure you understand the requirements of your degree.
Program Planning
Please keep in mind that Semester One of your third year is when you should expect to undertake the compulsory exchange component of your program (at least 6 units). It is strongly recommended that you keep in reserve your General Elective courses to study while on exchange. You should plan your enrolment so that you take your compulsory courses at UQ.
The Program Planner tool is designed to help you understand your program structure and select courses that may be of interest to you in your first year of studies. 
The Program Planner will also allow you to plan your enrolment for the duration of your program, can include any credit you may have from previous tertiary study and enables you to consider undertaking a semester on exchange.  
Please note that the Program Planner is a guide only and does not enrol you in your courses. You must enrol in courses through mySI-net.
The Starting at UQ website provides a guide for completing your enrolment.