What can you do with an Honours degree from the Faculty of Humanities and Social Sciences?
Our graduates end up all over the globe undertaking PhD's, working for governments, the private sector, non-for-profits, galleries, they go on to do teaching, researching, being project managers and undertaking many other roles! Having your Honours gives you a step up from the competition and opens you up to a world of opportunities. 
Check out some of our graduates and be inspired to undertake 'One year. One extraordinary research experience'. 
17. Emma Cunnington BA (Hons) in History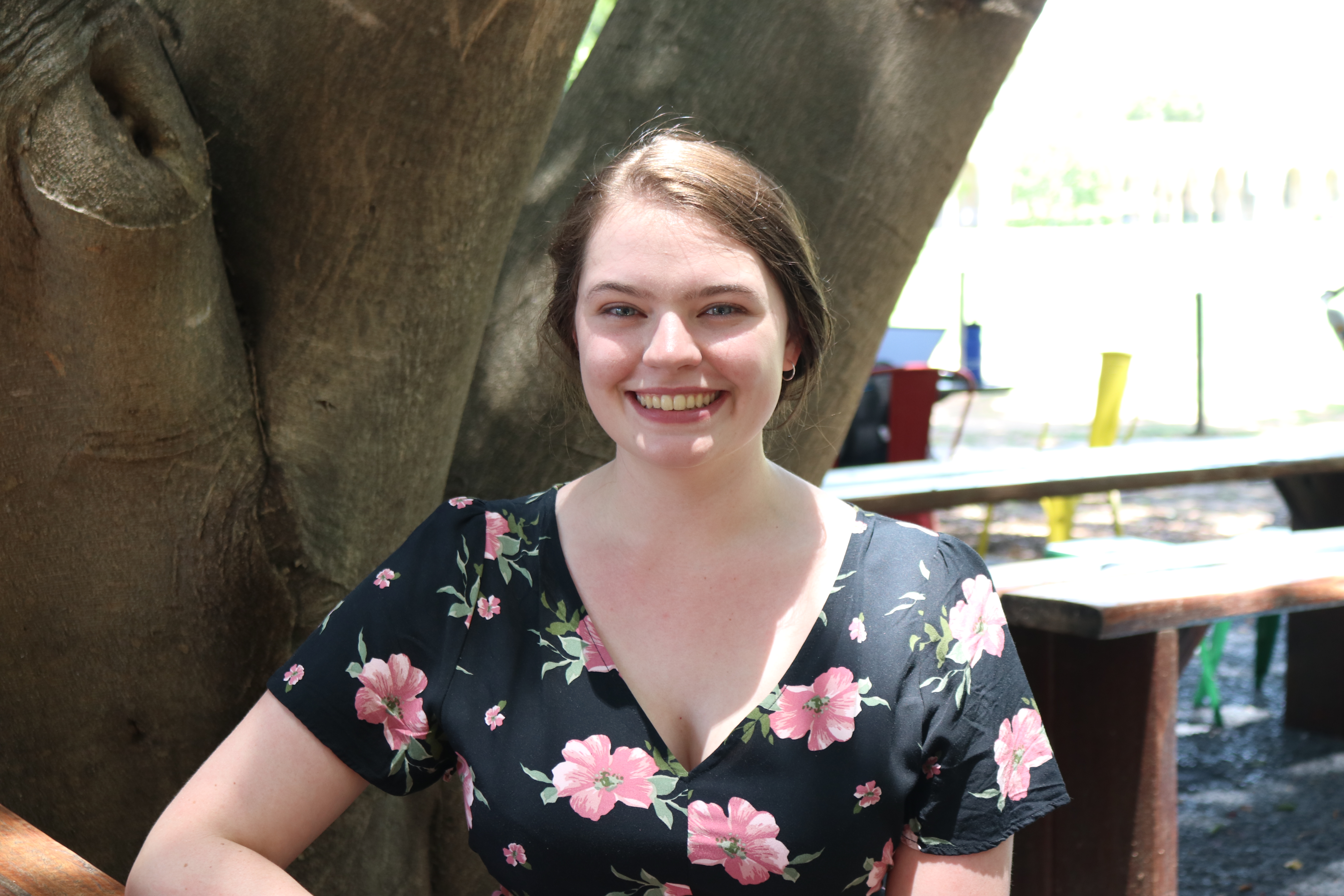 What is your Honours degree in?
My Honours degree is in history! I've always had a passion for history and became even more inspired to pursue history during my Bachelor of Arts at UQ. My favourite area of history is Australian history, particularly the history of the 'Australian identity' and what this includes and excludes.
What was the best thing about your program at UQ?
The best thing about my Honours program is getting to study more closely from the amazing teaching staff. The history Honours program involves seminars of speciality interest areas depending on which academics are available, so you get the chance to study in-depth with a professional within their particular area of expertise. Learning from them is so inspiring and you really do get to learn from professionals at the top of their field. Working with your supervisor is also super inspiring and really helps you be the best you can be. I've been so happy to get to study with my supervisor who I've admired since my first semester at UQ! Her expertise and areas of interest are really aligned with mine and have shaped my studies and potential career options immensely.

What advice would you give to students in the same discipline you studied?
Honours is honestly a massive step up in workload and is much more demanding than Bachelors' classes. There's a huge amount of readings to do each week and lots of work needed to prepare for your classes, even though the contact hours are actually very small (only two to four hours a week of actual seminars). This means you have to be on top of your own schedule to make sure you are putting in all the necessary work outside of class time. It also means that you don't see your peers as much so it's really important to make friends with them in your seminars and arrange times outside of class to meet up and work together so you stay motivated and connected to your peers.
The thesis is a huge amount of work too; not just researching and writing and editing, but the hardest part is conceptualising your topic and argument. I would recommend that you do as much of this conceptual work as possible before you start your Honours year, and pin down a supervisor early to help you come up with your topic, argument, and chapters. Of course, these will change as you learn and research and write more! But having a firm basis of your core argument will help keep you on track! Also, make sure you are talking to your supervisor as much as you need – even if you feel like your questions are silly! They are there to support you and help you through the whole process of Honours.

Any final tips for Honours students?
Stay in control of your work and make a plan at the start of the year! Make sure you have time to do readings and prepare for classes and do coursework assessments, and try and work on your thesis throughout the year, don't neglect it while focussing on coursework. Meet with and learn from your supervisor as much as possible and ask them any questions you have! Make friends with your peers and arrange to see them and study together outside of class time to keep you motivated and connected. Relax and enjoy it! Be inspired and ready to learn a lot, not just about your topic, but also about yourself!