What can you do with an Honours degree from the Faculty of Humanities and Social Sciences?
Our graduates end up all over the globe undertaking PhD's, working for governments, the private sector, non-for-profits, galleries, they go on to do teaching, researching, being project managers and undertaking many other roles! Having your Honours gives you a step up from the competition and opens you up to a world of opportunities. 
Check out some of our graduates and be inspired to undertake 'One year. One extraordinary research experience'. 
15. Catherine Young, BComm & BJour (Hons)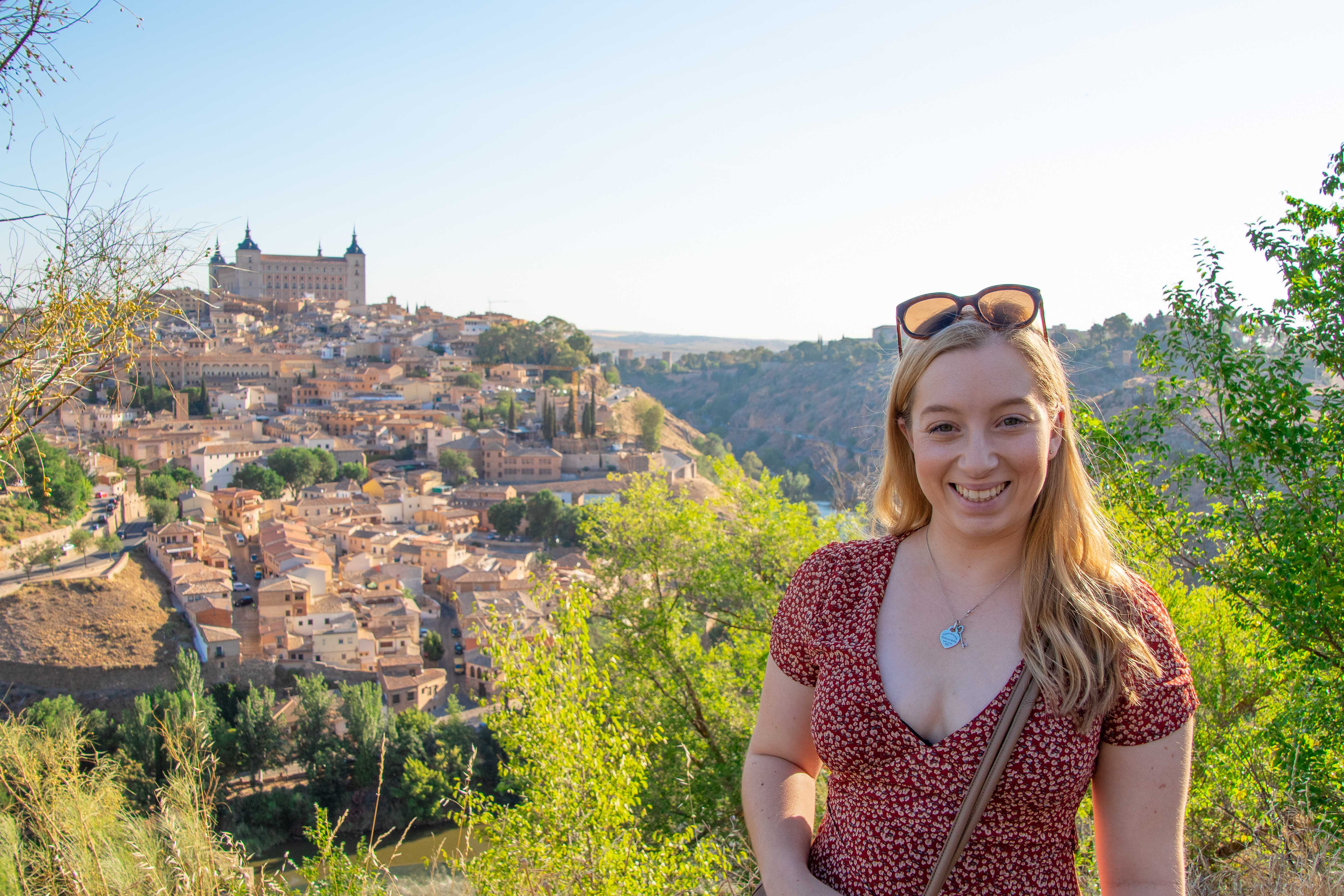 What was your Honours degree in?
I completed an Honours degree in Journalism. I researched the emerging practice of data journalism by observing and interviewing journalists who were using large-scale datasets and visualisation to tell stories.
What was the best thing about your program at UQ?
By far the best thing about undertaking an Honours degree is the chance to delve deeply into a topic which interests you and expand on the skills you learn throughout your undergraduate study. There is a great sense of accomplishment at the end of an Honours degree. For many of us, it's the first chance we get to take ownership of a project that is entirely our own - from the initial research idea through to data collection and writing up the final thesis. Regardless of the path you take at the end of your Honours year, you will always have a piece of work of which you can be proud. 
How did your study help you get to your current role, and what does your current role involve?
Currently, I am studying a PhD in journalism at UQ. I'm examining the ways in which journalists collect and analyse data about online audiences, and how this information impacts the news they produce. My Honours degree was the first step in my research journey, and it provided me invaluable experience and research skills. I was also able to make practical use of my Honours research by using the findings of my thesis to help develop a new undergraduate course within UQ's Bachelor of Journalism.
What advice would you give to students in the same discipline as you studied?
Most people study journalism in order to become a reporter and work in the field, and it's easy to assume that an Honours degree only leads to further study and a career in research. While this has been true for me, it's important to know that the skills you learn in Honours are easily transferable to the workplace and can make you a competitive candidate when looking for jobs in industry. You will graduate with specialist knowledge of your research topic, but you will also have improved your skills in writing, time management, project management and research.
What challenges have you came across in your career, and how did you overcome them?
Throughout my undergraduate degree, I had always considered research as a possible career path. However, it was difficult to know if it would be a good fit for me and if I possessed the necessary skills. I decided to undertake Honours to help me decide if it was the career for me. It was a win-win: either way I would graduate with more skills and knowledge, but it also provided me the chance to discover if I enjoyed the research process. Ultimately, Honours helped me catch the research bug and although I'm still early in my career, I know that it was my Honours experience that gave me the confidence I needed to undertake further study and pursue the career that interested me. 
Any final tips for Honours students?
Your Honours year will go by extremely quickly! My best advice is to start early and stay at it. You'll be at graduation before you know it, so you will thank yourself later if you work hard at your thesis right from day dot. Immerse yourself in the literature as early as possible (even before semester starts!), and don't sweat the small stuff.